Bryn Baker
Manager, Renewable Energy, Private Sector Engagement
Bryn Baker is Manager of WWF's Renewable Energy Program in Washington D.C. Bryn works with WWF's business partners to set ambitious renewable energy and climate goals to reduce emissions and to create innovative approaches to scaling up renewable energy cost effectively. She facilitated the development of the Corporate Renewable Energy Buyers Principles that unifies the voice of large companies' seeking more renewable energy to power their operations.
To expand access to renewable energy through the Buyers Principles, Bryn manages WWF's collaborative dialogues between corporate renewable energy purchasers and utilities and other renewable energy market players that seek to develop and innovate new ways for utilities to meet the renewable energy needs of their largest customers.
Prior to joining WWF, Bryn's work was at the intersection of clean energy and development, working for the Overseas Development Institute in London on low carbon development pathways and the US Agency for International Development to launch the first regional climate and energy program in Southeast Asia. Bryn has also worked for the Rocky Mountain Institute consulting on corporate climate strategies and helped start the Wind for Schools program with the National Renewable Energy Laboratory.
"There is no pathway to solving climate change that doesn't go through transforming the way we produce and use energy. The good news is using renewable energy means we still get all the benefits energy provides to our daily lives, but it's cleaner, safer, and ultimately, more affordable."
In The News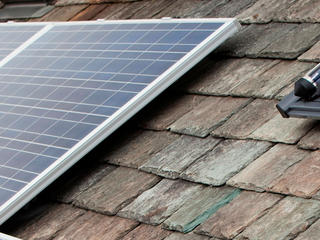 More on Bryn
Title
Manager, Renewable Energy
Education
• M.Sc - Environmental Policy and Regulation, London School of Economics
• B.A. – Ecology, Evolution and Conservation Biology, University of Colorado Boulder
Areas of Expertise
• Climate change
• Renewable energy
• Business sustainability strategy
• Energy policy
• Sustainable development