David Reed
Senior Policy Advisor, Policy
David Reed earned his undergraduate degree in political science in 1970 - and earned his PhD in the field of development economics 29 years later from the University of Geneva. In between is half a lifetime of exploration, discovery, and conservation achievement. From those experiences he has emerged as a published author and global expert on the complex relationships between macroeconomic policies, social structures and the environment in developing countries. That macro perspective has positioned him today as a leading expert on environment, resource scarcity and security issues facing developing and developed societies alike. His most recent book is titled, In Pursuit of Prosperity: U.S. Foreign Policy in an Era of Natural Resource Scarcity (Routledge, 2014).
"We want to encourage economic development, but it has to be development that's sustainable and equitable."
In The News
Foreign Policy in Focus (By WWF's David Reed)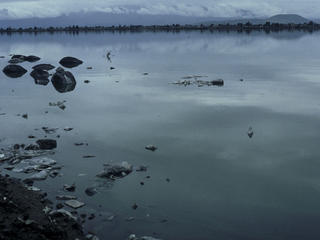 Videos
In Pursuit of Prosperity: US Foreign Policy in an Era of Resource Scarcity
In this age of globalization, it is clear that America's prosperity and security depends on that of our political and economic partners. Yet, today we see mounting evidence that our partners' stability is threatened by global environmental change. Increasing pressure on limited resources is disrupting global supply chains, causing social instability, destabilizing regional relations and expanding illegal trade. Policy leaders, security experts and change makers discuss why environmental sustainability must become a central tenet of US foreign policy in order to protect our national security and promote global prosperity.
More on David
Title
Senior Policy Advisor
Education
PhD - Development Economics, University of Geneva, Switzerland
MA - Sociology of Developing Countries, University of Geneva, Switzerland
BA - Political Science, Beloit College
Areas of Expertise
Poverty and the environment
Trade, rural livelihoods and the environment
The Global Environment Facility
Governance and natural resource wealth
Economic reforms, social equity and environmental sustainability
Public-private partnerships and carbon finance