Overview
130
Pangasius is the fastest-growing aquaculture product in the world, and is shipped to 130 countries from farms in Vietnam.
A majority of the planet's species live in oceans, lakes and rivers. These lush bodies of water, home to trillions of organisms and full of brilliant color, are under threat. A wide range of species are close to extinction and habitats are under threat by pollution and irresponsible seafood farming—also known as aquaculture.
WWF works to protect farmed shrimp and salmon because they serve a vast number of markets and live in ecologically important habitats. We also focus on tilapia, mussels, clams, scallops, oysters, abalone, pangasius, freshwater trout, seriola and cobia¬ because they provide important sources of protein to people.
Farming these species responsibly will have a substantial, positive effect on the aquaculture industry, environment, and give people the ability to make good food choices. As the world population continues to grow, these and other species of farmed seafood will become an even more important source of protein. They, too, will contribute to the improvement of global food security issues and poverty alleviation.
Why It Matters
Demand for Farmed Fish is Growing at a Rapid Pace

The aquaculture industry helps address the world's growing demand for seafood as a protein source. That demand cannot be filled by marine fish stocks, which are either fully exploited or overfished. Pangasius, the fastest-growing aquaculture product in the world, is shipped to 130 countries from farms in Vietnam and 73 percent of tilapia comes from a farm. Cobia and seriola, once the origin of sport fishermen, are now harvested on aquaculture farms in West Virginia, Puerto Rico, Hawaii, Mexico, Belize, Japan and Australia. Freshwater trout, also once a sportsmen's fish, is cultivated in a rapidly increasing number of farms in high mountain lakes.
Impacts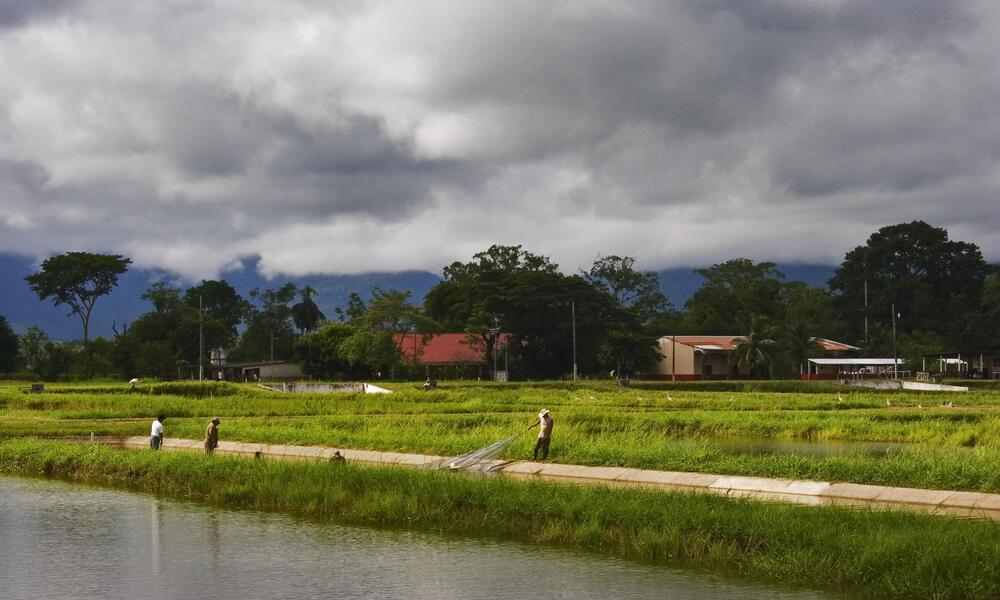 Widespread Disease
Disease can be present among farmed seafood. Pests and pathogens often carry the diseases and it can spread from wild populations to farmed populations, as well as from farmed stocks to the wild populations. For instance, with tilapia, overstocking of fish pens can lead to susceptibility to viruses and disease. Also, the inappropriate use of antibiotics and chemicals used to fight disease in farmed species can have unintended consequences on the environment and human health.
Energy Use
Electricity use can be very high on aquaculture farms. A high flow of electricity is required to run large scale flow-through and re-circulating culture systems for abalone production. On freshwater trout farms, a massive amount of energy can be used to operate water pumps, recirculation systems and other equipment.
Unsustainably Produced Feed
Farmed seafood like tilapia, freshwater trout and pangasius must responsibly source and reduce its dependency upon fishmeal and fish oil—primary ingredients in feed—so as not to put additional pressure on the world's small pelagic fisheries. Fish caught to make fishmeal and fish oil currently represent one-third of the global fish harvest. More than 65 percent of world fishmeal supplies go to feeding aquaculture demand
Biodiversity Loss
Chemicals and excess nutrients from food and feces associated with aquaculture farms can disturb the flora and fauna on the ocean bottom
Escapes
Escaped species can compete with wild fish and interbreed with local wild stocks of the same population, altering the overall pool of genetic diversity.
What WWF Is Doing
Creating Aquaculture Standards
We have initiated and coordinated eight Aquaculture Dialogues. Through these roundtables, we have worked with farmers, retailers, non-governmental organizations, scientists and other industry stakeholders worldwide to develop responsible aquaculture standards. Standards were adopted for tilapia in 2009, followed by pangasius, abalone and bivalves (clams, mussels, scallops and oysters) in 2010, and freshwater trout in 2013. The Dialogue for cobia and seriola are still in the process of being completed.
Learn more about the standards setting process for:
Expanding Certification
WWF helped launch the Aquaculture Stewardship Council (ASC) in 2009 to certify seafood farmers wishing to comply with the approved standards. Since then, four tilapia farms have been audited and certified as ASC compliant. Ten additional farms are in the process of being certified. The first ASC certified product carrying the ASC logo is expected on European retailer shelves during the last quarter of 2012. The ASC opened its accreditation process for pangasius in early 2012. Accreditation is done by the independent accreditation body Accreditation Services International (ASI). With responsibly farmed seafood now available in the marketplace, be sure to ask for ASC certified farmed seafood at your grocer or favorite restaurant.
Improving Farmed Seafood Practices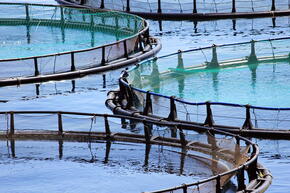 To ensure that enough certified seafood exists in the supply chain when retailers demand ASC compliance of their suppliers, WWF engages with seafood farmers in Aquaculture Improvement Projects. These projects focus on helping farmers understand the ASC standards, make the changes in their production protocols to become compliant, and pursue ASC certification.

We're involved in Aquaculture Improvement Projects all over the world. In Vietnam, we work with pangasius farmers to meet the commitment of the Vietnamese government and the country's exporter association to certify 50 percent of their Asian catfish¬¬¬¬ – or pangasius – by 2016. WWF also works in Indonesia with shrimp and tilapia farmers, in Ecuador with shrimp farmers, and in Chile with salmon farmers. By working with farmers across a range of species, WWF helps ensure that there will be responsibly farmed seafood on your store shelves so you can make the right choice when you're shopping.