Overview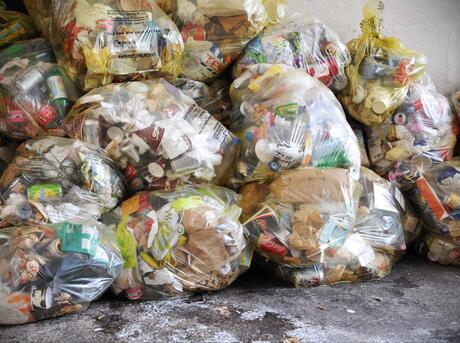 45%
About 45% of all fruits, vegetables, roots, and tubers are wasted
We now produce enough food for everyone on the planet today. But we're losing millions of acres of native grassland in the US to agriculture in areas like the Northern Great Plains. Producing enough food while limiting our impact on the environment is one of the biggest challenges of our time.
That is why an effective food strategy must address the issue of food loss and waste. In order to meet global food security needs, as well as the food demands of an increasingly affluent global population, we will need to both increase productivity and efficiency as well as reduce food waste.
Worldwide, humans waste one of every three food calories produced. These wasted calories are enough to feed three billion people—10 times the population of the United States, more than twice that of China, and more than three times the total number of malnourished globally. Wasted food represents about 8% of global greenhouse gas emissions, and is a main contributor to deforestation and the depletion of global water sources.
This makes reducing waste a huge opportunity. WWF is now bringing people together from the hospitality industry, retail, and food services sectors, as well as schools and farms to explore how to measure and reduce waste from field to table.
If you or your business is interested in innovative, new approaches to reducing food loss and waste, Further With Food, is a great resource for all of us to learn from each other and contribute to cutting food loss and waste in the US in half by 2030.
Today, 40% of food grown never gets eaten—1 billion more tonnes (1.1 billion tons) of food than previously estimated. The causes of food waste are complex in any region. Luckily, there are solutions.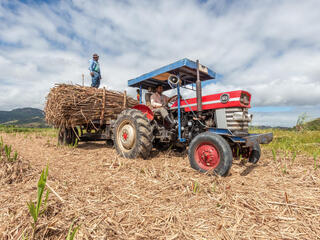 Why It Matters
Every living creature depends on healthy and abundant fresh water for survival. But each year, more than 66 trillion gallons of water go toward producing food that's lost or wasted. We can change this by producing and eating only the food we need.

Livestock require a lot of land and water in many of the most sensitive ecosystems around the world—from the Northern Great Plains of the United States to the savannahs of southern Africa. Yet about 20% of these products are wasted, which means we're wasting one-fifth of the land and water used to produce them.

Fruits and vegetables are great sources of nutrition, yet they're also among the most wasted foods. About 45% of all fruits, vegetables, roots, and tubers are wasted, according to the Food and Agriculture Organization of the United Nations. That's the equivalent of 3.7 trillion apples and 1 billion bags of potatoes.

By building an efficient food system that reduces waste, we can help save the land, water, and energy upon which people and wildlife depend. More than 5.4 million square miles of land—an expanse greater than the US, India, and Mexico combined—are used to produce food that's wasted. This impacts the natural habitat of many wild animals, the fresh water we share with them, and the global climate.

Around the world, people are facing more extreme weather linked to climate change. Food waste contributes to this threat. Food sent to landfills produces methane, a powerful greenhouse gas that impacts our climate. Each year, wasted food emits more than 3.3 billion tons of these gases.

A smooth and functional supply chain that brings food from farms to our tables is necessary to feed the world. Yet, right now, we lose and waste food at every link in this chain. Developing countries tend to lose more food on farms and in transportation where roads and refrigeration are lacking. In developed countries, we waste food more often in grocery stores, restaurants, and our own homes.

Food brings family and friends together in all parts of the globe. We need to think about our choices in restaurants and grocery stores and at home to ensure these gatherings are also good for the environment.
What WWF Is Doing
WWF believes measurement, data, and understanding the drivers behind food waste will help inform and drive action. We work across the following areas with the most potential to scale food loss and waste reduction:
As part of WWF's Markets Institute, the food waste program is working to convene key stakeholders across hospitality, retail, and food services sectors to understand how to accelerate the adoption of strategies to measure and reduce food waste. We are also promoting data transparency, which will allow companies to benchmark food waste prevention performance with their peers and across industries.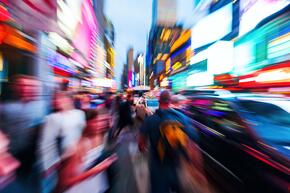 Transforming Business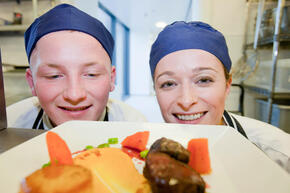 WWF is building on the success of its ongoing work with market leaders to increase adoption of food waste reduction programs, working to transform sectors where we see potential for the greatest impact. Our initial focus is measurement—establishing baselines and setting goals: we must first understand industry metrics today before we can determine the roadmap for success tomorrow.
WWF is working across the spectrum—from food producers to consumers and many others in between—to recapture food's lost value from farm to cafeteria to dining room.

Hotels, which serve $35 billion dollars in catering and banquets each year in the US, are an ideal test bed to learn, iterate, drive waste reduction, and help reshape the food service industry.
WWF, in partnership with the American Hotel and Lodging Association (AHLA) and with support from the Rockefeller Foundation, engaged the hospitality industry in research and demonstration projects across the country to test food waste prevention strategies, understand the largest drivers of food waste, and determine the most effective staff, leadership, and customer engagement strategies to inform an industry best practices campaign.

Out of these projects came a toolkit to provide the industry with strategies, tips, and resources to prevent waste from occurring at their properties, donate what cannot be prevented but is still safe to eat, and divert what remains from landfills. Learn more at HotelKitchen.org.
Maximizing Farm Resources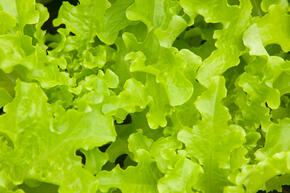 WWF is working to better understand the amount of produce that is often left unharvested on farms across the US, and what drives that loss. WWF is working with partners from farmers to universities, trade associations and non-profits to form baseline measurements for loss of a few priority specialty crops. Our effort seeks to improve the way products are grown and sold, and to increase profits for farmers by finding markets and solutions that maximize farm resources and rescue more edible food.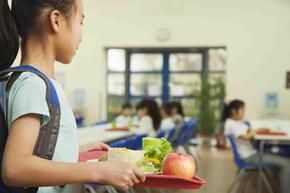 WWF is working with students and teachers, grades 5-12, to share the value of food and strategies for reducing waste. Schools can use their cafeteria as a classroom to conduct food waste audits and understand the connection between their food, wildlife, and habitat conservation. We aim to promote more sustainable and economical food procurement and service strategies in schools, and to build a culture of respect for food that can help students forge lifelong stewardship habits. Learn more about how your students or school can become Food Waste Warriors.