Professional Development Grants
Overview
EFN's Professional Development Grants (PDGs) provide support for mid-career conservationists to pursue short-term, non-degree training to upgrade their knowledge and skills through short courses, workshops, symposiums, conferences (if presenting), and professional exchanges. A limited number of PDGs are awarded throughout the year on a rolling basis to candidates that most closely meet EFN's eligibility criteria.
EFN PDGs support all training related costs including registration fees and tuition, meals and accommodations, books and materials, international travel, and local transportation. Training may take place anywhere in the world and applicants can request up to $6,500.
Click here for guidelines, eligibility, and how to apply for these grant opportunities.
Additional Opportunities

EFN is currently offering a special opportunity for Women Conservationists working in the Congo Basin. Click here for more information.
600
grants
EFN has awarded more than 600 grants to mid-career professionals to build local capacity in their home countries.
EFN grantee Jim Nyamu is working to raise awareness of threats to elephants by walking more than 650 miles from Massai Mara to Nairobi on a campaign called Ivory Belongs to Elephants.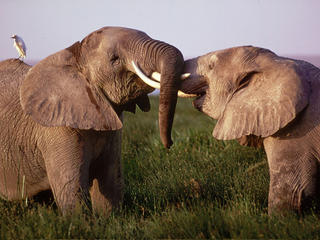 What WWF Is Doing
"Since 1994, EFN has provided funding opportunities to conservationatists in Asia, Africa, and Latin America. In 1996, EFN began offering PDGs which are specifically targeted towards mid-career conservation professionals and aim to increase skills and knowledge of these individuals. These grants are not only offered to benefit the recipient, but to help build institutional capacity at a local and regional level."
Proven Results
In 2011, EFN conducted a survey of PDG recipients to measure the impact of the short-term grant program. The results noted in this section are examples of what WWF is doing to improve local conservation capacity in the places important to achieving WWF's mission to conserve nature and reduce the most pressing threats to the diversity of life on Earth.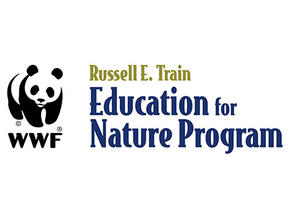 Building local capacity for WWF's work
10
percent
of PDG recipients are hired by WWF after completing their training.
EFN is committed to advancing WWF's goals at a local and regional level. PDGs serve as a capacity building tool for local stakeholders and partners as well as WWF field staff working in WWF priority places. Although most PDG recipients are not directly affiliated with WWF, supporting non-WWF is extremely important to field projects and, after receiving their grants, about 10 percent of PDGs become WWF employees. Along with feedback from the WWF program staff, EFN supports eligible conservationists from around the world to attend courses and conferences that advance WWF's work.
Providing Critical Funds for local conservationists
Many conservationists from local and regional organizations find it difficult to get funding to attending courses that can help enhance their work and improve their skill set. Based on grantee feedback, EFN PDGs cover more than 70 percent of course or conference attendance costs which can include travel, tuition, and material expenses. 85 percent of PDG recipients report that they would not have been able to pursue the training course or conference opportunity without their awards. EFN funding is essential to improving local capacity and giving deserving conservationists the opportunity to obtain new skills and explore important professional opportunities.
Developing Institutional Capacity
57
percent
are working at a higher position since receiving their EFN grant.
An important part of EFN's mission is to build institutional capacity. All PDG applicants have the support of their organization to obtain these essential skills and be guaranteed continual employment upon return from the course. EFN knows that building capacity is not enough; employment opportunities are also a critical part of building momentum behind conservation initiatives. By integrating institutional needs within the application process, EFN hopes to create this connection by funding individuals while also supporting larger institutional capacity needs. 75 percent of grantees continue working for the same institution after completing their program and more than 57 percent report being promoted or moving to a high-level position since receiving their grant.
Multiply EFN's Impact
EFN is extremely proud of the multiplier effect these small grants can have in the field of conservation in Asia, Africa, and Latin America. From the responses of 32 percent of all PDG recipients, these grantees are supervising some 1,344 staff, managing nearly $4 million in funds, and training more than 3,400 people per year.
I benefited from the Russell E Train program in 2001 when I was sponsored to attend the Envirovet program for veterinarians. This program strengthened my talents as a wildlife veterinarian… the skills paved my way to being employed in my nation's Wildlife Authority mandated to protect and manage the wildlife heritage in my country.

Dr. Margaret Driciru Senior Warden/Wildlife Veterinarian, Uganda Wildlife Authority
Remembering Mr. Russell E. Train, founder, past president, and past chairman emeritus passed away on September 17, 2012 at the age of 92.

In 2006, Ecuadorian conservationist Santiago Espinosa received a Russell E. Train Fellowship from WWF's Education for Nature Program (EFN) to conduct research in wildlife ecology. Santiago's research involved spending long periods of time in the Amazonian rainforest. He captured photos that highlight the spectacular wildlife that lives in Yasuní National Park.