Charles O. Holliday, Jr.
Chairman, Bank of America Corporation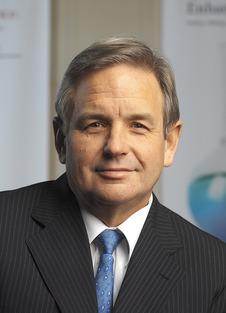 CHARLES O. HOLLIDAY is chairman of the board of directors of Bank of America. He has served as a director since September 2009. He is the former chairman of the board of directors of E.I. du Pont de Nemours and Co., a position he had held for approximately 10 years. He served as chief executive officer of DuPont from 1998 until 2008. He joined DuPont in 1970 as an engineer and held various positions throughout his tenure.
Also serves on the Board of Directors of Deere & Co, Royal Dutch Shell, CH2MHill, the Climate Works Foundation, the Nicholas Institute for Environmental Policy Solutions at Duke University, and the National Geographic Education Foundation. Member of the National Academy of Engineering and the American Academy of Arts and Sciences. Chairman of the World Business Council for Sustainable Development. Co-chair of the United Nations Secretary-General's High-Level Group on Sustainable Energy for All. Past Chair of the Board of The Business Council, Catalyst, The Council on Competitiveness, The Business Roundtable's Task Force for Environment, Technology and Economy, and the Society of Chemical Industry - American Section.
He received a bachelor's degree in industrial engineering from the University of Tennessee and received honorary doctorates from Polytechnic University in Brooklyn, New York and from Washington College in Chestertown, Maryland.