Melissa Ho
Senior Vice President, Fresh Water and Food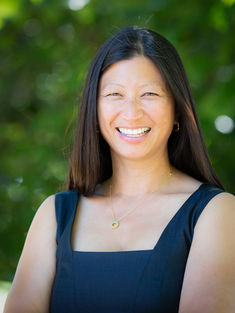 Melissa D. Ho leads the WWF Freshwater team, which is driving initiatives that ensure the conservation of water for people and nature.
Melissa has passion and expertise in the intersection of food, water, and the environment. She has over 20 years of experience as a scientist, policy advisor, and development professional. Throughout her career, Melissa has demonstrated a commitment to innovation and scaling solutions through a wide range of strategic approaches, including large-scale public irrigation systems, household water, and irrigation technology delivery through the private sector, and community-led approaches to water resource planning and management.
Prior to her time at WWF, Melissa oversaw a $1.6 billion portfolio of infrastructure investments in West Africa for the Millennium Challenge Corporation. She has also served at the US Agency for International Development, where she led the technical team responsible for supporting strategy development and implementation of Feed the Future, the US government's global food security and nutrition program. She also developed and implemented the agricultural water management strategy while at the Bill and Melinda Gates Foundation, and has served in various roles in the US Congress.
Melissa holds a PhD. in plant physiology from the Pennsylvania State University, an MSc in soil science/plant-water relations from the University of California, Davis, and a BSc in environmental systems from Cornell University.