In the Congo Basin, forests get a boost from an unlikely source
Given its exceptional tonal qualities, wood is an ideal material for instruments—but only if it's responsibly sourced. To help ensure our forests live on, Taylor Guitars—one of the world's leading acoustic guitar manufacturers—created the Ebony Project, a forest restoration initiative that aims to improve how the guitar industry sources wood and uses crucial natural resources. Now, as part of the commitment, Taylor Guitars is providing a new model for business—and for restoring some of the world's most threatened tonewoods.

Why ebony?
It is often used for guitar fretboards
A dark hardwood prized for its fine texture and luster, ebony has been used to make instruments and other crafts since ancient Egyptian times. The ebony species indigenous to the Congo Basin, Diospyros crassiflora, is especially desirable among instrument-makers because of its density and durability, and it is often used to carve guitar fretboards and bridges and piano keys.
The average acoustic guitar comprises five to six wood species (both tropical and temperate)—such as ebony, mahogany, spruce, and maple—many of which are susceptible to overharvesting, land conversion, and climate change.
For years, guitar-makers used only jet-black ebony. But this aesthetic preference meant hundreds of harvested trees with interior wood deemed too light were discarded each year. Now, Taylor Guitars is promoting the use of marbled ebony in its guitars, ensuring less wood goes to waste.
EBONY PROJECT ENDEAVORS
In 2011, Taylor Guitars became a co-owner of an ebony sawmill in Cameroon and began working to improve sustainability and transparency across its supply chains. Soon after, in partnership with UCLA's Congo Basin Institute, it expanded its efforts to help conserve ebony while securing biodiversity and benefiting local people by
building ebony tree nurseries in community-managed forests
replanting ebony and indigenous fruit trees to restore degraded land
supporting scientific research to better understand how ebony functions within the ecosystem
paying fair wages to local workers
15,000
The number of ebony trees the Ebony Project planned to plant in the Congo Basin by 2020, a goal it has surpassed. (It plans to continue planting more trees next year.)
NEW GROWTH
Overharvesting of high-value trees remains a huge threat to the Congo Basin. Replanting ebony trees and restoring native forests will help ensure the existence of ebony and other tonewoods into the future.
© COURTESY OF TAYLOR GUITARS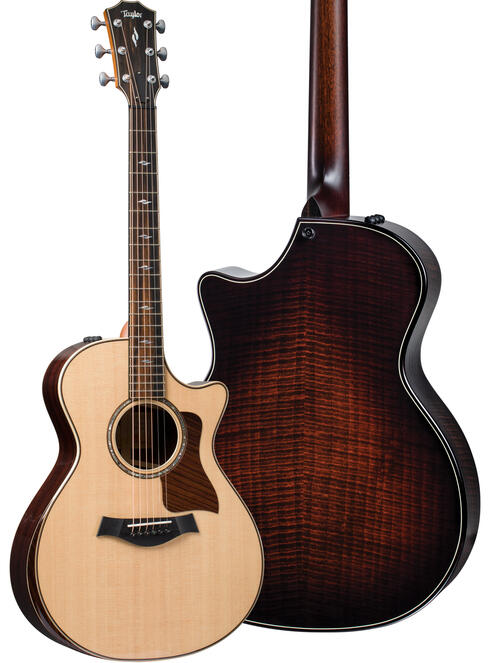 Taylor Guitars also recently began integrating "urban wood" into some of its guitars. The back and sides of this guitar (right) are made with wood from dead or dying Shamel ash trees that were removed from the streets of Los Angeles County.
Explore More
About

World Wildlife magazine provides an inspiring, in-depth look at the connections between animals, people and our planet. Published quarterly by WWF, the magazine helps make you a part of our efforts to solve some of the most pressing issues facing the natural world.