WWF Board Member Sanjeev Mehra on making the outdoors a family affair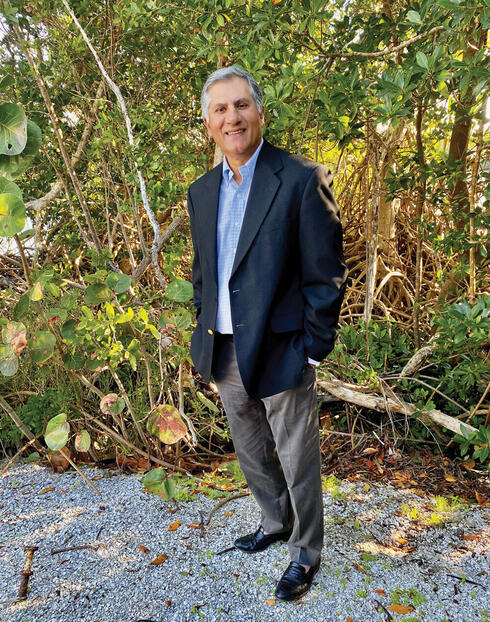 For Sanjeev Mehra, being in nature was an integral part of his early education in India. At age 11, he began attending a school in the foothills of the Himalayas, where the focus was on the outdoors.
"The culture was, you finished a midterm and then you did a big hike," says Mehra. "When we were younger, teachers came along. But by the time we were in tenth grade we went by ourselves. So, I was climbing 14,000-foot peaks with my friends when we were still quite young. That type of closeness to nature stays with you."
After completing high school in the UK, Mehra came to the US for college, where he met the woman who would become his wife, Karen. "I was lucky enough to marry a girl from Utah," he says. "She was brought up similarly to me, always outdoors. Her father had a cabin about 30 miles west of Yellowstone, where Idaho, Wyoming, and Montana meet. I'm a big fly fisherman, so we spent a lot of time there."
As their family grew, maintaining that connection to nature remained a priority. Through trips to Africa, India, and the Galápagos Islands, and through watching their parents devote time to environmental causes, the boys have been "brought up respecting the outdoors and doing some of the same things we did in our childhoods."
Mehra finds great hope in the awareness of his children and their peers.
"I think my kids are probably indicative of others of their generation. They don't know any different than living and dealing with climate change," he says. Their consumer decisions, how they vote, where they live, all manifest that focus. "Their awareness is definitely higher than my generation's was."
This is not to say that Mehra isn't also focused on climate change, or prairie restoration, or large-scale conservation—all issues that drew him to WWF. The organization's global reach was also a factor. "WWF's ability to shine a light, to convene experts, and to garner the resources needed to solve complex problems led me to feel that WWF can have a huge impact," he says. "And I'd like to do what I can to help, in my own small way."
"WWF's ability to shine a light, to convene experts, and to garner the resources needed to solve complex problems led me to feel that WWF can have a huge impact."

Sanjeev Mehra WWF
Mehra brings his decades of expertise from the financial sector, among other skills, to bear on WWF's work. He is optimistic about the large-scale conservation made possible using the project finance for permanence, or PFP, model borrowed from Wall Street. (WWF has advanced PFP deals in the Amazon, Bhutan, and Colombia and has several more in the pipeline.)

"I think that giving local people a direct stake in the sustainability of their natural resources, whether through ecotourism or other economic development opportunities, is the key to long-term success," he says. "We need to be doing more and more of this important work."
Mehra also finds hope in the possibilities in nature. Like many people weathering the COVID-19 pandemic, Mehra has found himself spending more time outside—and more time reflecting on the connection between nature and humanity. And he sees a silver lining.
"There is a one-time opportunity to take this thing that has affected everybody in the world and use it as a frame to say: We are all connected to nature. We need to nurture nature for it to nurture us."
Explore More
About

World Wildlife magazine provides an inspiring, in-depth look at the connections between animals, people and our planet. Published quarterly by WWF, the magazine helps make you a part of our efforts to solve some of the most pressing issues facing the natural world.