Putting the ocean (and the planet) first, with Julie Packard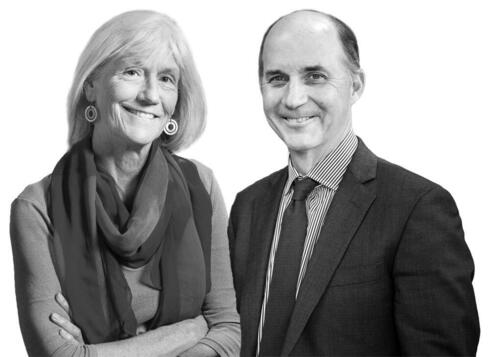 WWF president and CEO Carter Roberts talks with Julie Packard, founding executive director of the Monterey Bay Aquarium and a WWF National Council member, about coping during COVID-19 and creating a place where marine life shines.
This interview has been edited for length and clarity.
CARTER ROBERTS It's a great pleasure to be here with my friend Julie Packard, longtime director of the Monterey Bay Aquarium, trustee of the Packard Foundation, current National Council member, and past WWF Board member. We are having this conversation via Zoom, at a time when the world is being disrupted in many ways. How are you holding up?
JULIE PACKARD Well, Carter, I always try to find humor or some lightness in what's happening—but I'm telling you, this situation does beat all. I think what's giving me positive energy is all the people who are connecting with the aquarium. People need that connection to nature right now. We're doing a daily online ocean meditation in front of our big ocean exhibit. It's really rough times, but we're all reminded that we're in this together. So I take heart in that notion every day.
CR We are in a moment in time that has laid bare the inextricable connection between people and nature. Would you talk about that a bit?
JP I think realizing that we are all being affected by the same global pathogen is a huge reminder that we live on this small blue planet together and we are so interconnected. It's also a reminder of how the society we've built for ourselves is quite problematic. There are so many aspects of this modern life that demand our attention—from illegal wildlife trade to habitat loss to unsustainable development.
CR Absolutely, and it means of course that we have to think about how we influence people's lives. I would love it if you could just say a word about how you grew up, and what you learned from your parents.
JP I grew up on an apricot orchard, looking down on Santa Clara Valley—which is known as Silicon Valley now. There is such amazing nature here, and I grew up outside enjoying it. That was what our family did and really how I came to value nature. We were very science-based—my dad was an engineer. My mother appreciated the beauty and the aesthetics of nature. A big influence on me was seeing the massive pace of development in the San Francisco Bay area, and then seeing it transform with the birth of the tech industry. All of which was amazing, but the amount of nature that was lost in the process really affected me.
"My philosophy about doing conservation work is that it takes a village. And each of us is motivated to take action in a different way."

JULIE PACKARD Executive director, Monterey Bay Aquarium
CR I've often said that if you really want to understand an organization, take a look at how it started. Could you tell us the creation story of the Monterey Bay Aquarium?
JP The aquarium idea came up in the mid-1970s, when our family foundation had been operating for about 10 years. My father, who chaired it, challenged us to think about doing some big projects. Well, my older sister, Nancy Burnett, is a marine biologist, and she and her husband and a couple of their colleagues had a great idea: Take this old sardine cannery Stanford University had purchased and transform it into a place where the public could be exposed to the incredible marine life of Monterey Bay, which we all knew and loved. It took about seven or eight years from the inception to the opening.
CR It's really an extraordinary place. You've also created an innovative program to reach consumers through Seafood Watch [an influential sustainable seafood advisory list], and you've made a difference in several parts of the world on the policy front. Which gets me thinking about the various interactions we have with the ocean, from its value economically and as a source of food, to the interactions of communities and cultures with the ocean, and how we pull on all those different levers to keep it intact. What's your sense of the state of the world of conservation and our ability to look at things as a whole?
JP Wow, that's a big question, Carter. Thanks a lot. [Laughter]
CR I never said this would be easy.
JP My philosophy about doing conservation work is that it takes a village. Or perhaps more accurately in this case, it takes a planet. And each of us is motivated to take action in a different way. There are those who are motivated to do something themselves—they become vegan, or install solar panels, or take public transportation. But I'm very practical, and I know that's not the case for everyone. I'm also cognizant of the very important role that business plays in our world. And so I've always maintained that influencing corporations is an essential lever—and honestly, perhaps the most powerful lever for now, as we find a path to each of us living as sustainably as we can.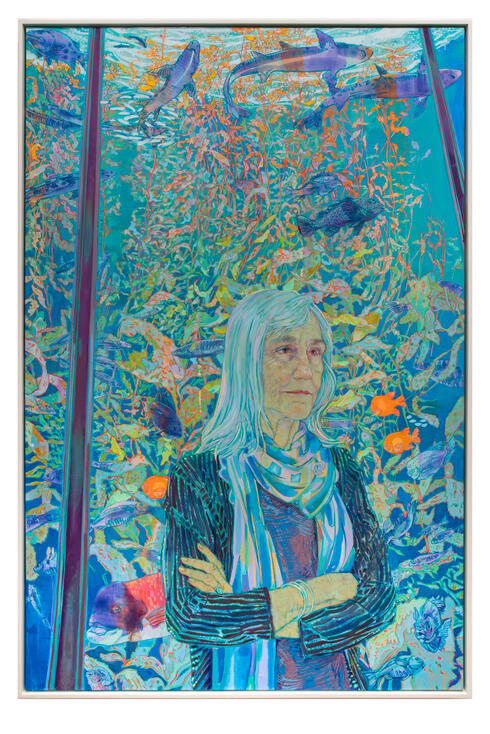 CR The last time we were together in person was in DC, for the unveiling of your portrait at the Smithsonian's National Portrait Gallery. I have to admit to being surprised when you told me about the portrait, since you don't seek public attention as much as some others I know. So why did you agree to have a full-length portrait of yourself painted and hung in a Smithsonian museum?
JP [Laughs] Well, you are so right, Carter. I am a total introvert, and that is not something that I would usually agree to. I said from the start, "I'll do this, but the portrait is about the ocean, not me. I'll be in the portrait, but the focus has to be the ocean and the aquarium."
We found this wonderful contemporary artist, Hope Gangloff, and it turned out to be one of the coolest experiences of my life. She just loved the aquarium, of course; she went wild painting in there. We hit it off and found out we have the same passion for the environment—we just work through different mediums.
CR Well, the artist succeeded, since the portrait is indeed luminous in its depiction of a vast vertical kelp forest, and Julie Packard just happens to be there in the middle. [Laughter] I'd like to close with two of my favorite questions. First, what professional accomplishment are you most proud of?
JP Leading the aquarium to be the force for nature that it is. It's been a huge privilege. I was given this opportunity at a really young age, and I decided that the way to succeed would be to surround myself with people smarter than I am. I've met so many interesting people and learned so much and have grown to appreciate the power of institutions like ours. And I'm really proud of our team and all that they've accomplished.
CR Last question: If you could be any animal on Earth, what animal would you be?
JP I would be an ocean sunfish. The scientific name is Mola mola. We have them periodically in our open-sea exhibit at the aquarium. They're the world's largest bony fish. They've got a fin on the top and the bottom and sort of a lumpy, pseudo-tail on their behind. They're just kind of a goofy-looking, endearing fish.
I also like to point out that they eat jellyfish, and scientists say that in the future the ocean is going to be very favorable for jellyfish. And so if I am an ocean sunfish in the future, I will probably do fine in a global-warming world.
CR I love that. Ocean sunfish. Definitely spectacular in their weirdness. Low-key and persistent in their own survival.
Julie, thank you for all your work, and thank you for the role that the Packard Foundation has played in our work and the work of so many other institutions. And thanks for your time today. It's been a real pleasure.
JP Thank you, Carter, and good luck to you and the WWF team. You do fantastic work, and we'll look forward to lots of great progress in the future.

Want more of this conversation? Listen to Carter Robert's chat with Julie Packard on Panda Pod.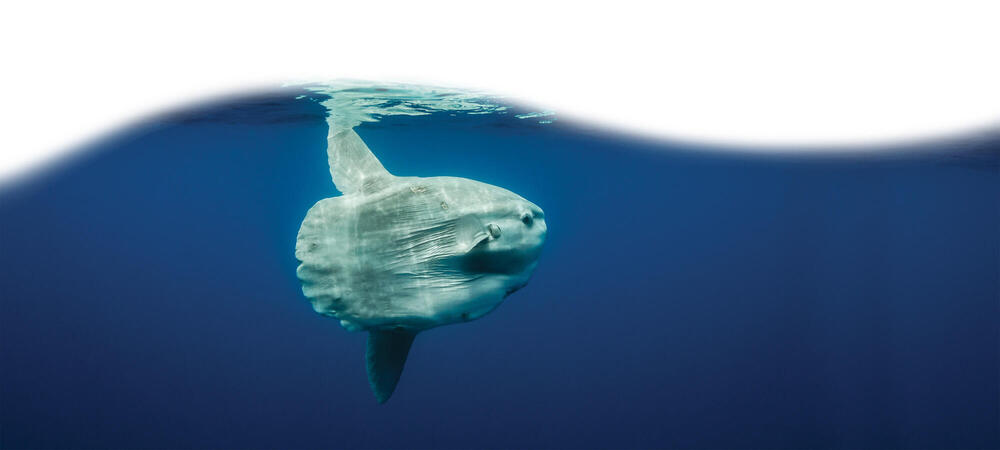 Explore More
About

World Wildlife magazine provides an inspiring, in-depth look at the connections between animals, people and our planet. Published quarterly by WWF, the magazine helps make you a part of our efforts to solve some of the most pressing issues facing the natural world.