2014 Action Plan
WWF and Partners in Conservation: For the Future of Wildlife
Overview
Thank you for your outstanding commitment as our Partner in Conservation. As a leading supporter of World Wildlife Fund, you have a profound and lasting impact on our natural world. We had notable successes in 2013 and are now working toward making more progress against these initiatives this year. Our 2014 Action Plan details some of this work and you can read about how you help WWF make a difference around the world, including:
Your ongoing support has shown me how deeply you care and how incredibly committed you are to wildlife. The 2014 Action Plan shows how the Partners in Conservation community can have a dramatic and wide-ranging impact on our conservation goals. When we work together to create solutions, we make an incredible difference. I hope you will continue your support in 2014 so we can keep the progress building into the future.
Read our action plans for:
Elephants | Sea Turtles | Forests | Bison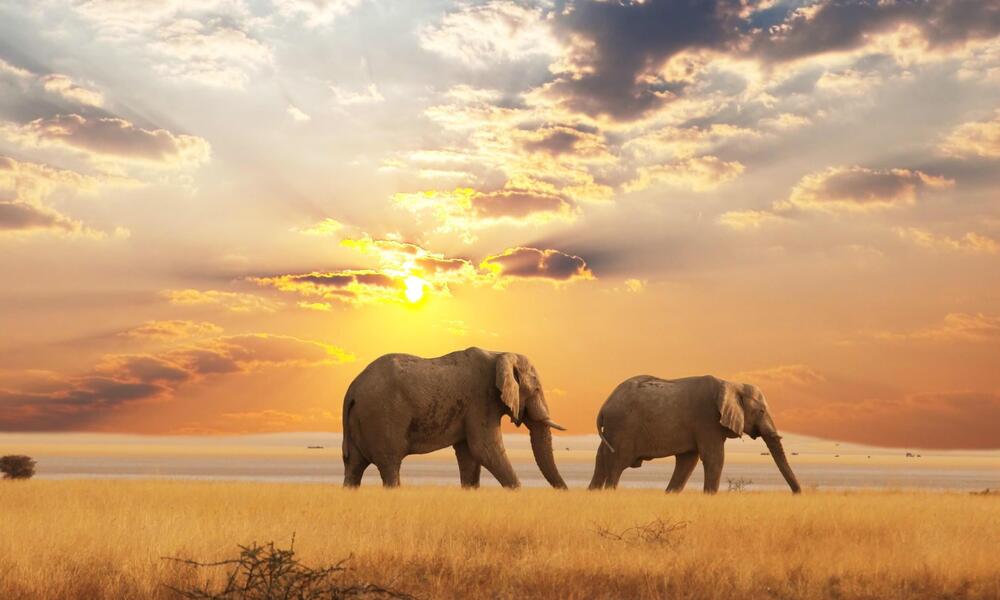 WWF is working to protect elephants and stop wildlife crime
The Threat
Today, poaching is one of the most immediate threats facing wild elephants. Despite the international ban on ivory trade in 1989, illegal demand for ivory has continued to grow. In the past few years, criminal networks have become even more ruthless in their pursuit of ivory. Entire herds of elephants within protected areas have been killed. In some places, like Cameroon, well-armed poachers crossed international borders to carry out their heinous crime. As demand for blood ivory rises, more than 30,000 elephants are slaughtered—every year.
The Situation
Vulnerable protected areas are not the only things that make wildlife crime possible. There is an unbroken chain that links the slaughter on the ground to thriving black markets, where ivory and other illegally harvested products derived from wildlife are traded. The only way to really stop wildlife crime requires an unflinching commitment to end the poaching, break the trafficking links and dampen demand. It will take cooperation from governments, commitments from consumers, including in the United States, and strengthening law enforcement to stamp out corruption.
Please give generously today h
Stop Wildlife Crime

WWF and TRAFFIC are leading a global campaign to stop wildlife crime, with a focus on elephants, rhinos and tigers. We are applying the strength of our worldwide network, our influence with partners and governments, and the passion of our supporters to a crisis that is costing human and animal lives and threatening to undo years of conservation progress.

Work with Governments

We are urging governments to protect their wildlife by increasing law enforcement, imposing strict
deterrents, reducing demand for endangered species products and honoring international commit-
ments made under CITES.

Support Communities

We are also supporting park rangers and local communities to improve antipoaching operations, introducing new technologies to increase protected area monitoring and patrolling, strengthening regional wildlife enforcement networks to share critical intelligence and coordinate action to break criminal networks, and educating and inspiring people to stop demand for illegal wildlife products.
The results to date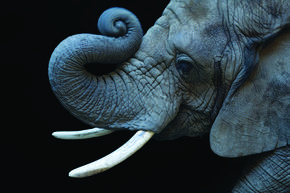 In the past year, WWF mobilized 1.6 million people to successfully urge the Thai prime minister to ban ivory trade.
We helped engage high-level champions, including U.S. President Barack Obama, current U.S. Secretary of State John Kerry and former Secretary of State Hillary Clinton, in the cause.
We audited Gabon's seized ivory and supported its destruction to send a strong message of zero tolerance.
And alongside faith leaders from around the world, we are calling on the faithful of many religions to reject ivory and other illegal wildlife products and parts.
These were important victories that you helped make possible, but more remains to be done to ensure a future for elephants and other wildlife. Together we will continue to expand our efforts to stamp out wildlife crime.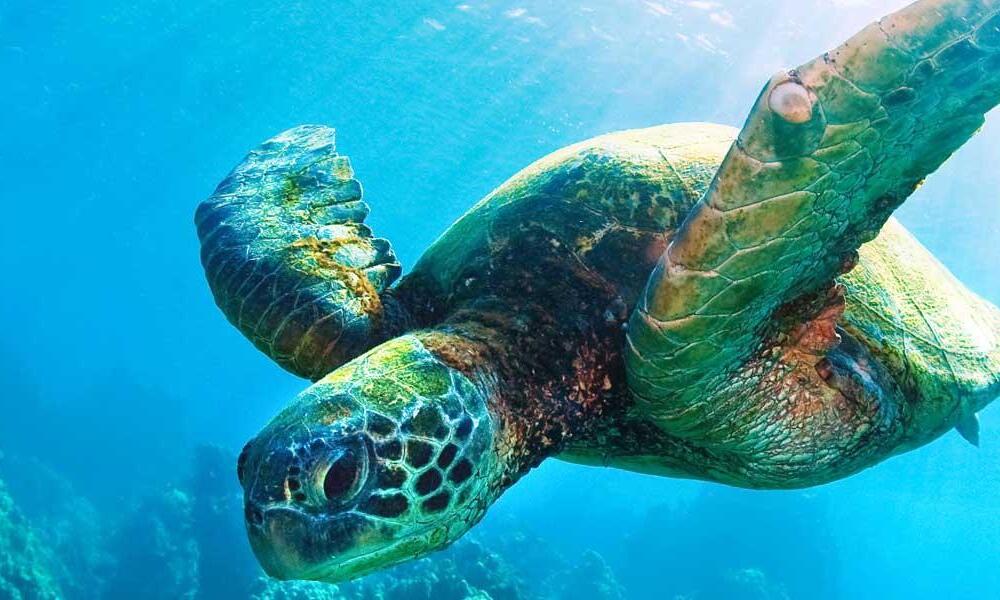 A huge new marine reserve could give sea turtles a future
The Threat
Today, only seven species of sea turtle remain in the world's oceans, at risk from habitat loss, wildlife crime, marine pollution and climate change. But the key threat to most sea turtle species is bycatch, which occurs when sea turtles are caught in nets or on longline hooks used during unsustainable fishing practices. As these practices are conducted over larger and larger areas, they represent a significant threat not only to marine species like sea turtles, but also to fishing communities that now face challenges feeding their families as fishing stocks are depleted and biodiversity is compromised.
The Situation
Five of the seven remaining species of sea turtle spend at least part of the year off the northern coast of Mozambique, one of Africa's least developed countries and an area threatened by exploitation of many resources.
Please give generously today h
Focus on Five Species

WWF is working to protect these five species of sea turtle, all of which are classified as vulnerable, endangered or critically endangered, along with fish, plant and bird species in the area.

Partnering with CARE

We are working to ensure that local communities have continued access to sustainable means of livelihood, including an innovative partnership with CARE through which we have together helped more than 10,000 local households continue to fish, farm, and support their families sustainably.

Working with Government and Communities

For more than eight years we have been working with government leaders and community partners both inland, which contains important species habitat, and off the coast of Mozambique to create lasting solutions that will benefit both wildlife and humans in the region. Creating a new area of environmental protection is a milestone of those efforts and a critical step toward protecting wildlife and supporting communities.
The results to date
The Primeiras and Segundas area of environmental protection is the second largest in Africa and holds vital ecological importance.
Made up of 10 islands off the coast of Mozambique, the new reserve will cover more than 4,020 square miles and include diverse habitat, from mangroves to deep underwater canyons, providing critical protection not only for endangered sea turtles but also for numerous fish, bird and coral species.
Not only will wildlife benefit by being allowed to reproduce while safe from exploitive overfishing, but there will also be increased opportunities for food, income and employment for the community for generations to come.
With the protected area established, we now turn our focus to the work, building local capacity to realize community-based natural resource management on a scale never before achieved.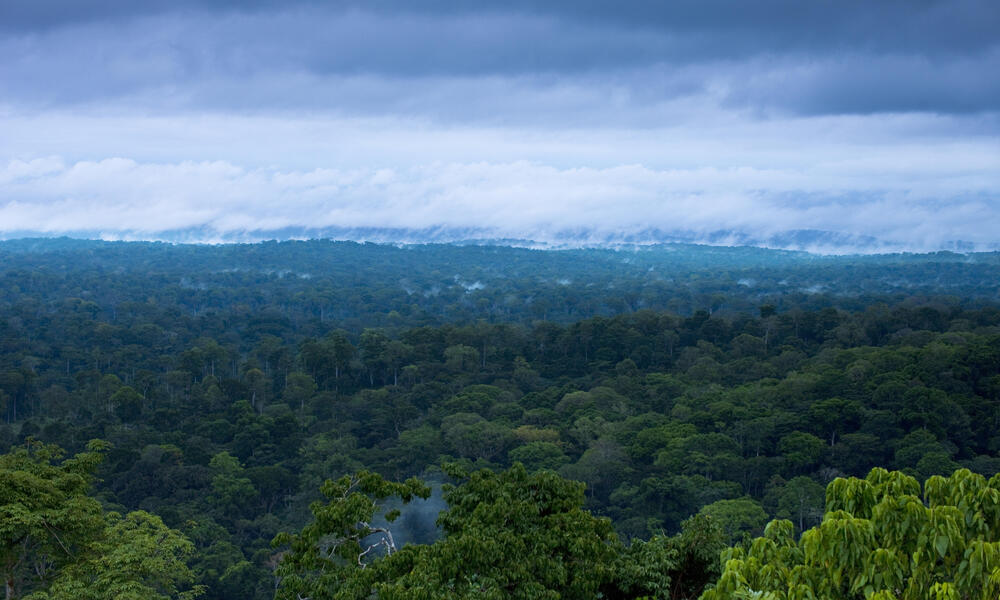 WWF brings big players to the table, with bold new promises
The Threat
From Africa to the Amazon, rampant deforestation is an urgent threat to forest-dwelling wildlife species—from birds to primates. Forests also support the lives and livelihoods of indigenous communities and play a critical role in regulating our climate, which makes deforestation an urgent threat to nearly all life on Earth. By one estimate, up to 58 million square miles of forest are lost each year, the equivalent of 36 entire football fields every single minute.
The Situation
WWF is an international leader in compelling governments to protect their forests and in getting companies, from retailers to paper producers, to stop unsustainable deforestation practices. Thanks to WWF's Global Forest and Trade Network, more and more forestry companies have been pledging to harvest and purchase sustainable products—but we are in a race against time to save remaining old-growth forests. That's why every big company that agrees to stop using destructive deforestation practices represents a major win for wildlife, people and the environment.
Please give generously today h
Help can come from anywhere

Sometimes conservation happens in the field, and sometimes it happens in the boardroom.

100% Certified-Sustainable Products

WWF's recent success in getting International Paper, the world's largest paper and packaging company, to make the move to 100% certified-sustainable products by 2020, provides new hope for dwindling forest habitats and species, as well as for communities of people who live in the forests and practice sustainable methods of harvest.

Changes are being made

In addition, International Paper has agreed to support WWF's efforts to protect forests holding particular value for their "biodiversity, landscape and socioeconomic benefits."
International Paper now joins a growing network of more than 200 companies and communities around the globe that have committed themselves to the responsible forest management and sourcing of forest products.
The results to date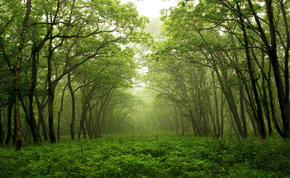 Thanks to WWF's leadership, more forests will be preserved, more species will have a future, more communities will be able to practice sustainable livelihoods, and more companies up and down the International Paper supply chain will be compelled to take action of their own.

Now our goal is to bring even more companies to the table to preserve more forests.
As Suzanne Apple, vice president of business and industry for WWF puts it, "This kind of leadership is critical to conserving the places and species we are working so hard to protect."
A Home on the Range for Bison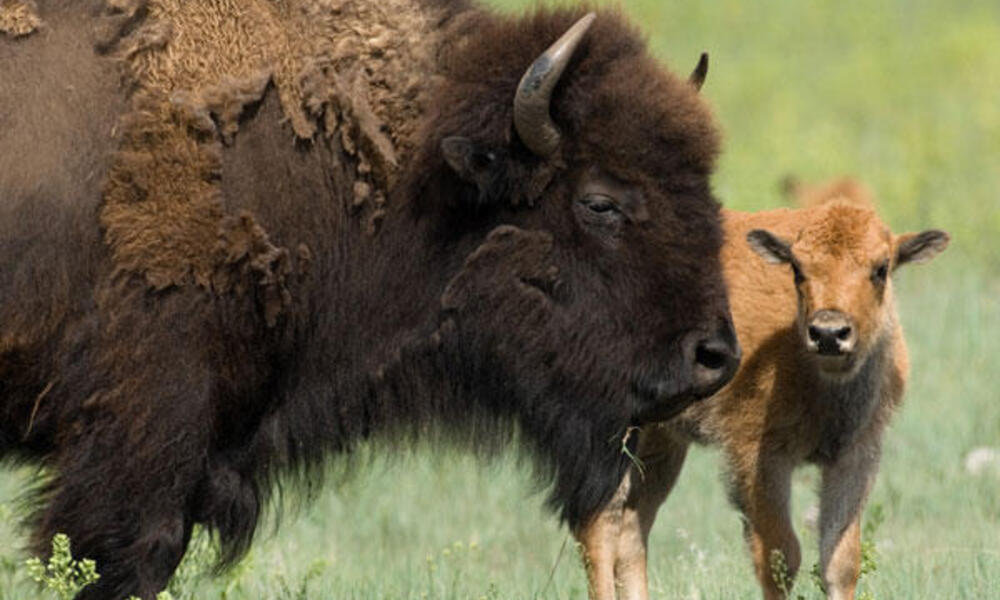 Creating the first tribal national park in the U.S. and restoring bison to their ancestral homelands
The Threat
Once, bison roamed the American plains by the millions, but fencing, overhunting and destruction of prairie habitat, along with restrictive laws intended to protect domestic cattle, have left few truly wild bison in the American heartland.
The Situation
The Oglala Sioux Tribe treasures bison, known as tatanka in the Lakota language, for their natural and cultural roles on the prairie and creates a vision to fulfill their dreams of bison restoration.
Please give generously today h
WWF working with the government

WWF has worked with the government, and in partnership with tribal leaders, to support the Oglala Sioux's vision for the first tribal national park within the National Park System.

Badlands National Park

It will be located on a wild stretch of 133,000 acres on the reservation, an area currently within Badlands National Park.

Protecting a Native American culture

The management of the new park will respect the traditional beliefs and practices of the land's ancestral owners. Wild bison will be returned to these lands—providing inspiration not only to the Oglala Sioux, but to all Americans.
The results to date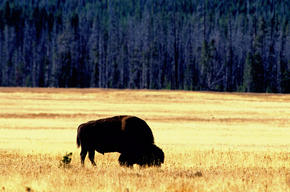 The Oglala Sioux Tribe is on the verge of a significant step for conservation and culture, for its people and the American people.

This will be a win-win situation for the bison, for the prairie habitat of which they are a crucial, natural part, and for the Oglala Sioux, who will be responsible for the bison's management.
In the words of the tribe's biologist Trudy Ecoffey, "There's a lot of cultural pride in having the animals there."