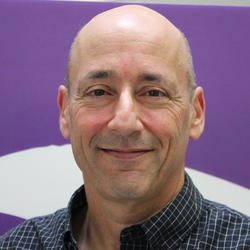 Brad Ack | WWF-US
Brad Ack leads the oceans program at WWF-US and is working on accelerating the movement to sustainable fishing and protecting resilient marine ecosystems around the world. Ack served two governors in the state of Washington as executive director of the Puget Sound Action Team, leading a broad public-private partnership to clean up and restore Puget Sound. He also worked for the Marine Stewardship Council as both regional director for the Americas, and director of strategic initiatives and external affairs globally. Ack also previously worked on protected areas and community-based conservation in Latin America and ecoregional sustainability for the Colorado Plateau. He holds a master's degree in international development from Georgetown University in Washington, D.C.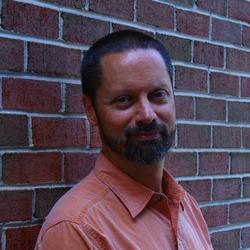 John Amos | SkyTruth
John Amos, president of SkyTruth, is an expert in the use of satellite images and other remote sensing data to understand and communicate local, regional and global environmental issues. He founded SkyTruth, a non-profit organization dedicated to strengthening environmental conservation by illuminating environmental problems and issues through the use of satellite images, aerial photographs, and other kinds of remote sensing and digital mapping. Amos has a master's degree in geology from the University of Wyoming. SkyTruth's work during the BP/Deepwater Horizon oil spill in the Gulf of Mexico revealed that the spill was far bigger than government and industry officials were claiming and generated international media attention.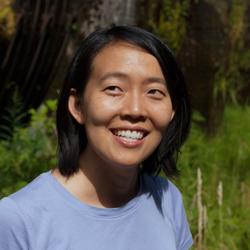 Katherine Chou | Google[x] Labs
Katherine Chou, product lead for Google[x] Labs, specializes in establishing sustainable business models and partnerships for Google. She previously developed products within Google[x] Labs for Project Wing, Baseline Study, and Life Sciences. Chou also established several developer and partner ecosystems at Google for Mobile Payments, Mobile Ads, Mobile Search, GeoCommerce, and Android. She is on the board of Lewa Wildlife Conservancy, which partners with the Northern Rangeland Trust to incentivize local communities to protect their own natural resources. Chou collaborates with other wildlife NGOs and the Cambridge Business Sustainability Programme in applying the Silicon Valley innovation mindset to new areas. She holds a master's degree in Computer Science from Stanford University.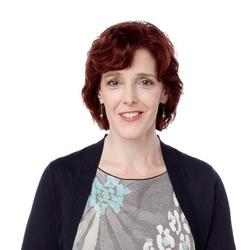 Heather Clancy | GreenBiz
Heather Clancy is an award-winning business journalist specializing in coverage of transformative technology and in translating tech-speak into business benefits. As senior writer for GreenBiz, she has written countless articles about green technology and sustainable business strategies. Clancy was also the creator of Fortune's daily technology newsletter, Data Sheet. Her articles have appeared in Entrepreneur, Fortune, the International Herald Tribune and the New York Times.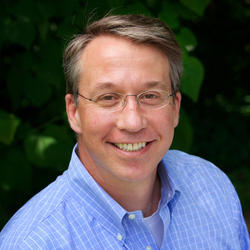 Tom Dillon | WWF-US
Tom Dillon, senior vice president of the forest and freshwater teams at World Wildlife Fund, leads multi-functional teams focused on driving toward global goals on ending deforestation and protecting forest ecosystems and improving the sustainability of the world's major river basins. Previously, Dillon led field programs, working to conserve large ecosystems such as the Amazon, the Arctic, Coral Triangle and the Himalayas. He also directed the species program, addressing threats to sea turtles, tigers, elephants, and rhinos. He holds a master's degree from Yale University's School of Forestry and Environmental Studies. Dillon played a leading role in developing some of WWF's most prominent programs, including the Amazon Regional Protected Areas Program (ARPA) in Brazil and the Northern Great Plains in the US.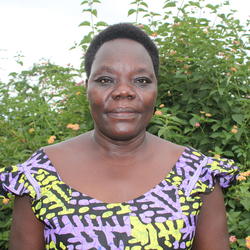 Margaret Driciru | Uganda Wildlife Authority
Margaret Driciru is senior warden and wildlife veterinarian at the Uganda Wildlife Authority where she oversees programs for monitoring and reducing threats to wildlife populations and protected areas. Driciru's initial work on lions in Uganda has led to the establishment of a long term lion research program that is investigating changes in lion populations, health and conflicts with communities. In 2013, she was recognized for her work by the African Wildlife Foundation and received the Women in Conservation Leadership Program award, which celebrates and recognizes outstanding women involved in conservation in Uganda. Driciru has a Masters in wildlife health and management from Makerere University in Uganda. For her thesis, she documented many elements of the use of lions and leopards by people and was featured in the book The Trouble with Lions: A Glasgow Vet in Africa.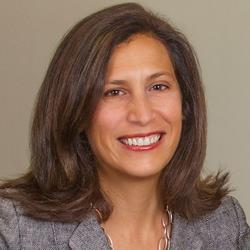 Victoria Espinel | BSA | The Software Alliance
Victoria A. Espinel is the president and chief executive of the software industry trade group BSA | The Software Alliance. Espinel is a respected authority on the intersection of technology innovation, global markets and public policy. After a decade of White House service in both Republican and Democratic Administrations, she is now the software industry's leading champion, overseeing BSA programs and initiatives in 60 countries through its 10 offices around the world. Prior to heading BSA, Espinel was nominated by President Barack Obama and unanimously confirmed by the Senate to serve as the first US Intellectual Property Enforcement Coordinator. In that pioneering role, she conceived the first ever government-wide strategy on intellectual property enforcement and implemented it by prioritizing $100 million in resources and the activities of 800 employees across federal agencies. Espinel holds an LLM from the London School of Economics, a JD from Georgetown University Law School, and a BS in Foreign Service from Georgetown University's School of Foreign Service. In 2009, Espinel founded Bridging the Innovation Divide, a not-for-profit foundation focused on addressing the "innovation divide" and empowering all Americans to obtain the full benefit of their creativity and ingenuity. She chairs the World Economic Forum's Global Agenda Council on the Future of Software & Society.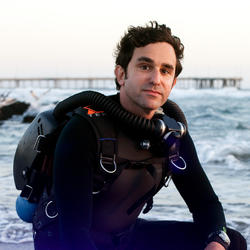 David Gruber | National Geographic
David Gruber is a National Geographic Emerging Explorer and Associate Professor of Biology at Baruch College, City University of New York. His laboratory focuses on marine biology, with a focus on biofluorescence, bioluminescence and deep coral reef biology/exploration. A key aspect of his research is to utilize Next-Generation genomic sequencing to examine heavily unexamined species and provide a wealth of biological information from small amounts of biological material. His laboratory has deciphered the genomic code to more than 50 novel fluorescent molecules from marine animals. Several of these have been developed into tools to aid in medical research and illuminate biological processes. His team designs submersibles and other technologies to revolutionize ocean exploration and discovery, with a focus on low-impact interactions.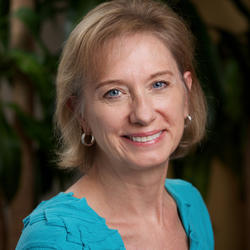 Ginette Hemley | WWF-US
Ginette Hemley, senior vice president for wildlife conservation, oversees WWF's programs to secure a future in the wild for the world's most endangered and iconic species. Under Hemley's leadership, WWF is designing and executing high-impact strategies for wildlife protection and species recovery, including community-based conservation approaches; eliminating urgent threats such as the illegal wildlife trade by applying new technologies and reducing demand; and mobilizing large-scale public, political, and financial support for long-term species and habitat conservation. Previously, she served as WWF's senior vice president for conservation strategy & science and managing vice president for conservation, and she directed WWF's wildlife trade program, TRAFFIC.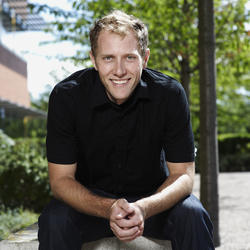 Lucas Joppa | Microsoft Research
Lucas Joppa is a scientist at Microsoft Research, where he leads a science, policy, and tools and technology research program with a focus on conserving ecological systems. He has broad research interests in predictive environmental modeling, model-driven data collection, and using technology to monitor environmental processes. He facilitates Microsoft's partnership with the IUCN Red List and in 2013 he received the Society for Conservation Biology's 'Early Career' Award for work combining technology innovation and biodiversity conservation. Joppa is an ecologist by background, with a PhD from Duke University. He is an honorary fellow at both the University of Kent's Durrell Institute of Conservation and Ecology and the Zoological Society of London, and serves in various advisory roles to international environmental organizations.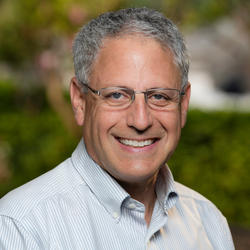 Gary Knell | National Geographic Society
Gary E. Knell brings decades of experience in media and education to his role as president and CEO of National Geographic, where he has advanced the organization's work around science, exploration and storytelling. The brand reaches 700 million worldwide, with 150 million followers across social media platforms. He has also worked to elevate geography education, with a new learning framework to encourage global awareness in K-12 students.
Knell was CEO of NPR from 2011 to 2013. Prior, he spent 22 years at Sesame Workshop, where he was appointed CEO in 2000. He has a J.D. from Loyola University and a B.A. from UCLA. Full bio here.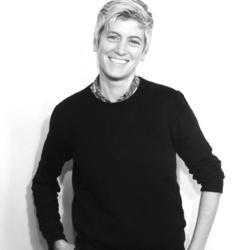 Colleen Macklin | PETLab
Colleen Macklin is a game designer, an MIT Media Lab Director's Fellow, a Professor at Parsons School for Design and founder and co-director of PETLab (Prototyping Education and Technology Lab), a lab that develops games for experimental learning and social engagement. PETLab projects include disaster preparedness games and sports with the Red Cross, the urban activist game Re:Activism and the physical/fiscal sport Budgetball. PETLab has also published game design curricula for the Boys and Girls Club. She is a member of the game design collective Local No. 12, best known for their social card game, the Metagame. Her work has been shown at Come Out and Play, UCLA Art|Sci Center, The Whitney Museum for American Art and Creative Time.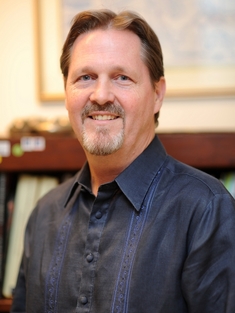 David McCauley | WWF-US
David McCauley is senior vice president for policy and government affairs for World Wildlife Fund. He oversees US government policy efforts, coordinates efforts on climate change, and manages WWF's relations with the World Bank, Global Environment Facility, and other multilateral organizations. He joined WWF in 2013, following eight years at the Asian Development Bank, where served as lead environment specialist and then headed their climate change program. McCauley's professional experience also includes work for the US Agency for International Development and International Resources Group. Earlier in his career, he worked in Indonesia for the Ford Foundation and Harvard Institute for International Development. McCauley received a PhD in resource economics from the University of Hawaii and the East-West Center.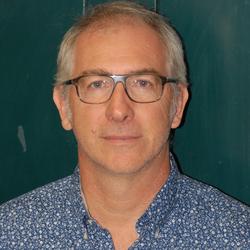 Claude Miaud | Ecole Pratique des Hautes Etudes (Sorbonne, Paris)
Claude Miaud, professor at the Ecole Pratique des Hautes Etudes in France, and head of the Laboratory for Biogeography and Vertebrate Ecology at the Université de Montpellier, France. Miaud's research focus on ecology and evolutionary biology, focusing mostly on amphibian migration, population dynamics, demography and genetic structures. Miaud develops methodological tools to estimate animal population size and trends. He was involved in one of the first studies to use environmental DNA (eDNA) as a tool to detect vertebrate DNA in the environment. In this study detected the introduced American bullfrog in European ponds and lakes thank to the sampling of water samples. Miaud has a PhD in Evolutionary biology from the University of Lyon He is currently working on emerging fungal and viral diseases, which are threatening amphibian biodiversity.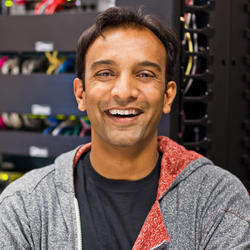 DJ Patil | The White House Office of Science and Technology Policy
DJ Patil, Chief Data Scientist and Deputy Chief Technology Officer for Data Policy, advises on policies and practices to maintain U.S. leadership in technology and innovation. Patil is leading data science efforts related to the Precision Medicine Initiative, which focuses on utilizing advances in data and health care to provide clinicians with new tools, knowledge, and therapies. Patil helped coin the term 'data science' and has authored a number of influential articles and books explaining the important current and potential applications of data science. He served as the Vice President of Product at RelateIQ and held positions at LinkedIn, Greylock Partners, and eBay Inc. Patil has a PhD in applied mathematics from the University of Maryland. In 2014, the World Economic Forum named him as a Young Global Leader.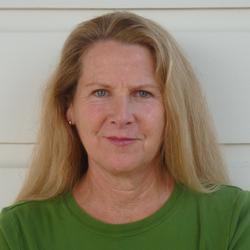 Ryan Phelan | Revive & Restore
Ryan Phelan is a serial entrepreneur active in both the for-profit and non-profit worlds. She is a Co-Founder and Executive Director of Revive & Restore, applying genetic rescue for endangered and extinct species. Thanks to the rapid advance of genomic technology, new tools are emerging for conservation. Endangered species that have lost their crucial genetic diversity may be restored to reproductive health. Those threatened by invasive diseases may be able to acquire genetic disease resistance. Bringing some extinct species back to life is on the horizon. In 2005 Phelan launched DNA Direct, the first medical genetics company to focus on personalized medicine for the consumer market. The company was acquired in 2010 by Medco Health Solutions to offer these services to their 55 million members.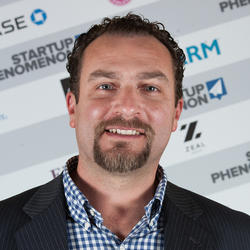 Chris Rezendes | INEX Advisors
Chris Rezendes is the founder of INEX Advisors, INEX IoT Impact LABS and IoT Capital Partners. INEX Advisors serves Fortune 5000 enterprise, industrial and technology companies. Impact LABS is helping IoT startups and small and mid-sized businesses collaborate on IoT through INEX supported field-based pilot research. LABS partners include dozens of the most innovative companies in the world in IoT, led by Analog Devices, Dell and PTC. IoT Capital Partners is an IoT-dedicated early stage investment vehicle under construction with Roger Krakoff. Rezendes has 24 years' experience in real-time, mission-critical, embedded and wireless markets as an analyst, advisor, general manager, and now, entrepreneur and investor. Rezendes and his partners are working with brilliant people globally to instrument the physical world with intelligence and intention, for profit and productivity as well as sustainability and impact.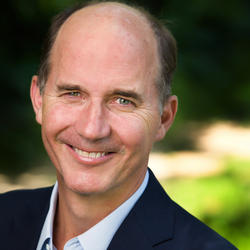 Carter Roberts | WWF-US
Carter Roberts is president & CEO of WWF-US. Carter and his team carefully craft solutions building on WWF's best-in-class science and unique global presence that enable companies, governments and entire market sectors to lighten their impact on the planet. Carter has worked with communities and heads of state around the world and built partnerships with corporations including The Coca-Cola Company, Walmart, Mars and Apple.
Carter earned degrees from Harvard Business School and Princeton University and serves on the boards of Duke University's Institute for Environmental Policy and the Grantham Institute for Climate Change at Imperial College and the London School of Economics. He is also a member of the Council on Foreign Relations, and President Obama's Advisory Council on Wildlife Trafficking.