"We are living in a time of significant change. Governments are changing, climates are changing, the way we carry out many of our daily responsibilities—how we work, communicate, travel—is changing.

What isn't changing is WWF's commitment to sustainable conservation at the scope and scale necessary to make a difference for the places and species we cherish."

Neville Isdell WWF Board Chairman

Carter RobertsWWF President and CEO
Peace Agreement In Colombia Tied to Conservation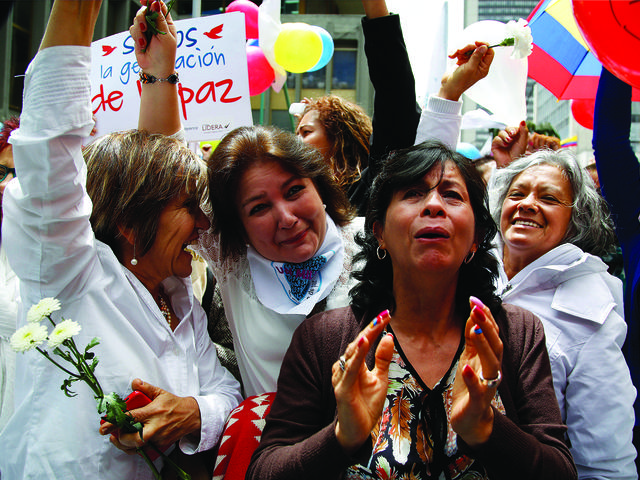 On June 23, 2016, when Colombia's government signed a ceasefire with the Revolutionary Armed Forces of Colombia, the streets of Bogotá churned with celebrations. Five months later, after a roller coaster of negotiations, a final accord was approved on November 24. The country's 52-year-long civil war was over.
During the conflict, many of Colombia's natural resources were degraded or destroyed due to overexploitation and poor governance. Creating protections to restore those areas and prevent further degradation of the nation's rich biodiversity and natural capital is essential.
The Colombian government is working with WWF and other conservation groups to achieve those protections. Through Heritage Colombia, WWF supports a fund to increase the size of the country's protected areas and ensure their proper management—for the benefit of all Colombians.
US Bans Oil and Gas Drilling In the Arctic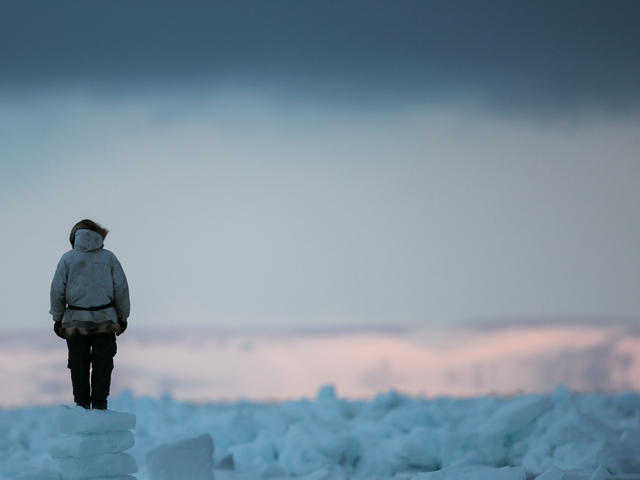 The Inupiat village of Point Hope in northwest Alaska belongs to a region that has been threatened by the prospect of offshore oil and gas drilling. That prospect ground to a halt on December 20, 2016, when then president Barack Obama announced a permanent ban on oil and gas drilling throughout nearly 180,000 square miles of the Arctic Ocean.
WWF and 225,000 of its supporters fought for that protective measure. Oil and gas drilling is extremely unsafe in such a remote location and could cause massive damage to the region's indigenous communities, wildlife, and ecosystems. Given those realities, WWF will continue working to keep the ban intact to protect this extremely valuable landscape for future generations.
Paris Agreement Enters Into Force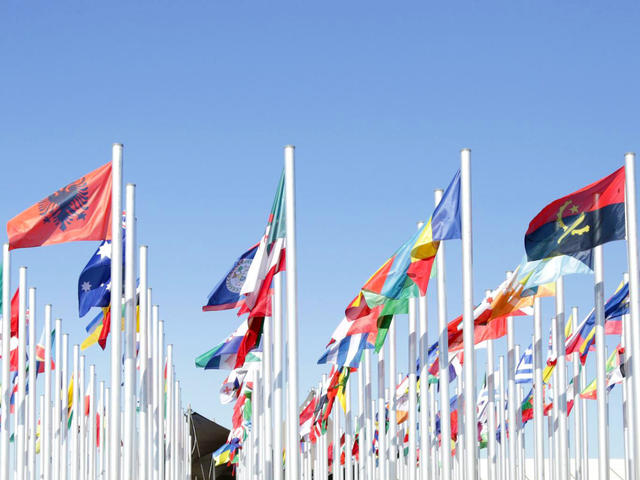 The 22nd session of the Conference of the Parties (COP22) to the UN Framework Convention on Climate Change convened in Marrakesh, Morocco. On November 4, 2016, days before COP22, the Paris Agreement went into effect, bearing the signatures of nearly 200 countries.
The launch of the agreement—which aims to keep global warming well below 2°C—marked the start of the steep task of translating the agreement's goals into realities. That task grew even steeper on June 1, 2017, when President Donald Trump announced his intention to withdraw the US from the agreement. But other countries around the world have embraced the challenge. In the US and internationally, WWF is embracing it alongside them, collaborating with governments, businesses, and individual citizens to keep climate momentum going in the right direction.
Fighting Food Waste In the United States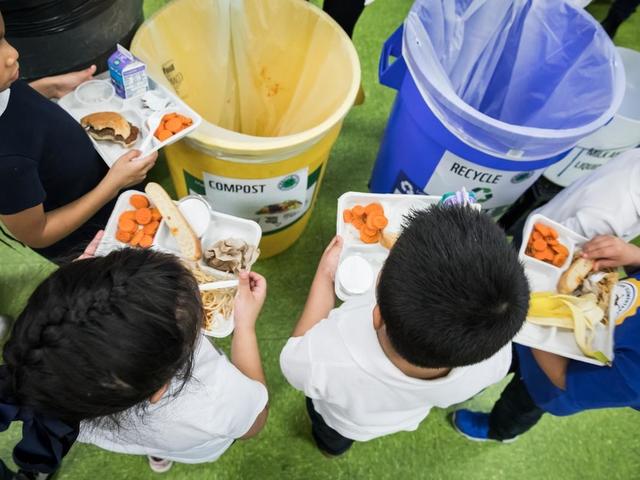 Tossed lunches at schools become part of a startling statistic: Roughly 40% of food in the US ends up spoiled or thrown away every year. To help address this, WWF worked with the Environmental Research and Education Foundation and the School Nutrition Foundation to launch food waste audit programs in secondary schools. These audits aim to help students grasp the connections between their lunch and the natural world—and help them learn how to reduce their own food waste.
New US Regulations to Block Illegally Caught Fish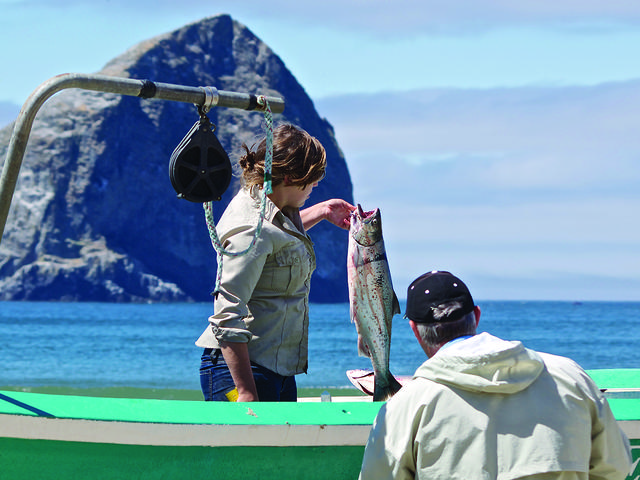 An Oregon Department of Fish and Wildlife staffer inspects a fish aboard a dory boat off Pacific City, Oregon. The US imports more than 5.3 billion pounds of seafood annually. Up to a third comes from ships engaging in ilegal or unreported fishing. But a new US government rule released in December 2016 aims to prevent illegally caught fish from winding up in US grocery stores and restaurants.
The rule focuses on 12 groups of marine species, including king crab and grouper. Once it's enacted, importers of those species will be required to have traceability systems that show the seafood's legal origins, from catch to first point of sale in the US. The rule—supported by 750,000 WWF activists—is a huge victory for protecting vulnerable marine species.
Two Countries to Shut Down Illegal Ivory Market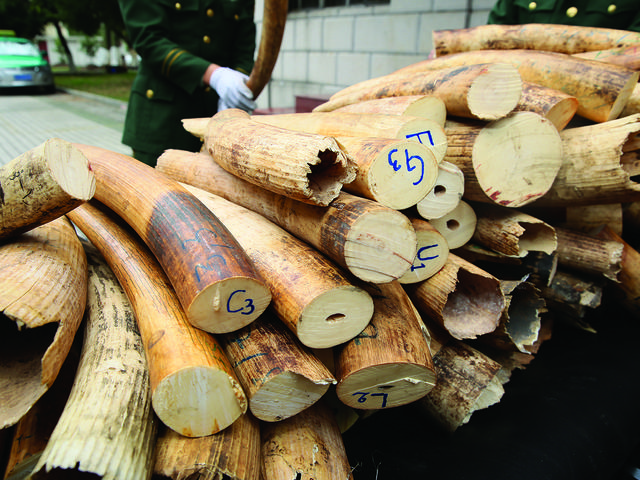 But new commitments from the US and China offer reason for hope. In July 2016, the US banned most trade of elephant ivory. China followed suit in December, announcing plans to close its domestic ivory trade by the end of 2017.
WWF, meanwhile, has developed innovative technologies to protect wildlife from poaching—including a thermal infrared camera (made by the company FLIR) that detects body heat from afar, even at night. Since the camera's introduction in Kenya in spring 2016, it has helped rangers catch over 100 poachers in the Maasai Mara National Reserve.
Connecting Global Water Crises to US National Security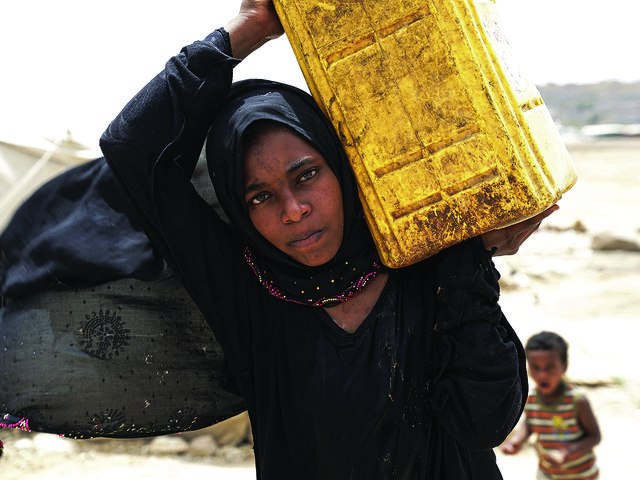 Fourteen-year-old Achwaq lugs water through an internally displaced persons settlement in Yemen in May 2017. Years of unsustainable farming practices and droughts have drained the country's scant water reserves. In 2015, tensions over that water erupted into civil war.
Yemen is among a growing number of countries facing water crises, which can weaken economies and social stability, drive mass migration, and fuel the growth of terrorist groups.
According to Water, Security and U.S. Foreign Policy—a new book whose creation was led by WWF senior policy advisor David Reed—those outcomes make water scarcity a threat to US prosperity and security. The book explores 17 water-related crises around the world and offers US policy-makers guidelines for addressing such crises. This effort supports WWF's commitment to encouraging comprehensive, climate-smart management of freshwater resources.
White House Rejects Paris Agreement; US Leaders Lean In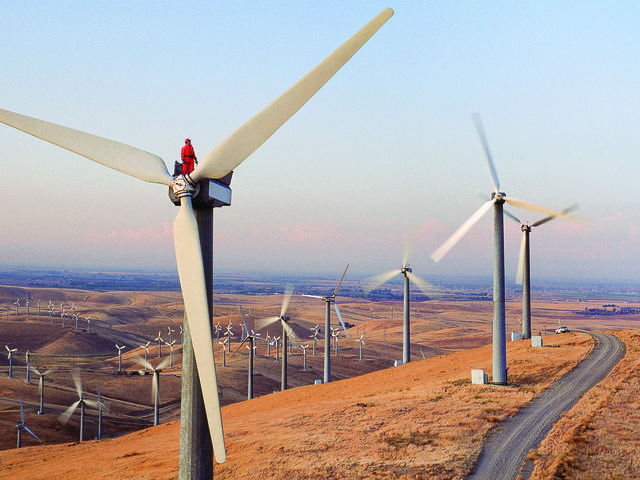 Days after President Trump announced in June 2017 his intention to pull the US from the Paris Agreement, more than 1,200 US leaders published an open letter titled "We Are Still In." The signatories—which included governors, businesses, tribes, and universities—declared their support for the Paris Agreement and their commitment to lowering US carbon emissions. By September, more than 2,300 leaders had signed on.
That coalition, which we helped coordinate, reflects WWF's broad engagement with climate leaders far beyond Capitol Hill. States and cities are taking leadership roles. Seventy companies now support a shared framework, which WWF helped create, that makes it easier for large businesses to buy renewable energy. And in April, Walmart launched Project Gigaton, a plan to avoid a gigaton of emissions across its supply chain by 2030 with help from WWF and other partners.