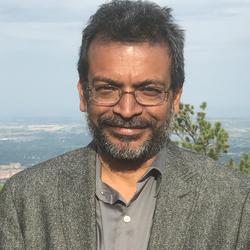 Arun Agrawal | University of Michigan
Arun Agrawal is the Samuel Trask Dana Professor of Governance and Sustainability at the School of Natural Resources & Environment at the University of Michigan. Agrawal's research and teaching focuses on the politics of international development, sustainability, institutional change, and environmental conservation. He is currently carrying out research in Central and East Africa, as well as South Asia, and his recent work has appeared in journals such as Science, Conservation Biology, and Development and Change. He has held teaching and research positions at various universities including Yale, McGill, Berkeley, and Harvard. He has a PhD and MA in political science from Duke University and an MBA in development administration and public policy from the Indian Institute of Management. Agrawal was elected to the National Academy of Sciences in 2018.


Molly Baldwin | Roca
Molly Baldwin is the founder and chief executive officer of Roca. Established in 1988 with a mission to disrupt the cycle of poverty and incarceration by helping young people transform their lives, Roca serves over 1,150 high-risk young people annually out of six sites in Massachusetts and Maryland. Baldwin led Roca to be a high-performing, data-driven organization, with a nationally recognized intervention model that focuses on better outcomes for young people and communities. For three decades, she has been a tireless advocate, mentor, and community convener, reaching out to the highest-risk young people and bringing together the major institutions, corporations, and agencies that affect their lives. Baldwin holds a master's degree in education from Lesley University and an honorary PhD from Salem State University and Lesley University. She is also a long-distance runner.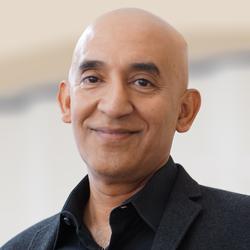 Banny Banerjee | Stanford ChangeLabs
Banny Banerjee is the director of Stanford ChangeLabs, a lab that advances innovation methodologies and leadership models for complex and scaled challenges. The trans-disciplinary nature of his work, which combines design thinking, technology strategy, business innovation, behavioral sciences, diffusion theory, and resilience theory, is pioneering innovation at the system level. Banerjee serves on the Global Futures Council for the World Economic Forum and is an advisor to the UNDP in creating national SDG innovation platforms. He assists governments, nonprofits, and private organizations in creating transformative strategies, impact platforms, and intervention pathways. At Stanford, Banerjee teaches large scale system transformation, business innovation, design thinking, platform thinking, and systems leadership through the d.school and ChangeLabs' Systems Transformation Masterclass series.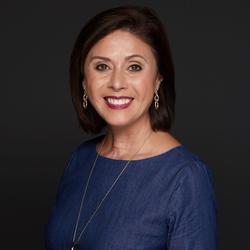 Emma Carrasco | National Geographic Society
Emma Carrasco is chief marketing and engagement officer and senior vice president of global strategy at National Geographic. She leads the global nonprofit's marketing, outreach, event, creative, sponsorship, media relations, social media, corporate communications, and internal communications functions. Her team amplifies the Society's mission across multiple platforms and engages targeted constituencies in order to achieve the organization's vision of a planet in balance. Carrasco's career spans more than 30 years in marketing, branding, and communications. She spent four years at National Public Radio as their first chief marketing officer. She was executive vice president at República, a strategic and creative agency based in Miami. Carrasco graduated with a BA in communication and media studies from Loyola Marymount University.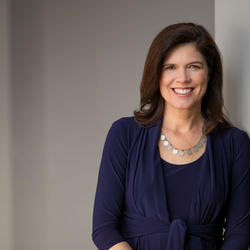 Leslie Crutchfield | Georgetown University
Leslie Crutchfield is an author, educator, and leading authority on social movements. She is executive director of the Global Social Enterprise Initiative at Georgetown University's McDonough School of Business, and senior advisor at FSG Social Impact Consultants. Crutchfield's latest book is How Change Happens: Why Some Movements Succeed While Others Don't. She co-authored the bestselling Forces for Good: The Six Practices of High-Impact Nonprofits, which was recognized on The Economist's Best Books of the Year list. She has contributed to Fortune, Forbes, The Chronicle of Philanthropy, and the Stanford Social Innovation Review, and has appeared on programs on ABC, FOX, NPR, and PBS. She holds an MBA and a BA from Harvard.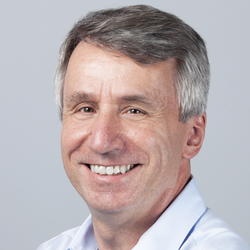 Paolo Gaudiano | Aleria
Paolo Gaudiano is founder and CEO of Aleria and executive director of Quantitative Studies of Diversity and Inclusion (QSDI) at the City College of New York. Aleria and QSDI combine his three decades of expertise in business, technology, and academia to revolutionize how corporations think about diversity and, ultimately, to make our society more inclusive. Gaudiano serves as CTO of Icosystem, where he spent nearly two decades solving complex business and technology problems for leading private and public entities. He is a Forbes contributor ("The Complexity of Diversity"), has written for and been interviewed by a number of media outlets, and is a frequent public speaker. He holds degrees in applied mathematics, aerospace engineering, and computational neuroscience.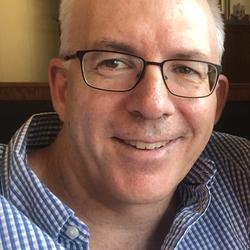 John Griffin | Three Mountain Group
John Griffin works on vital global issues in need of systemic change by applying his unique multidisciplinary knowledge in economics, anthropology, ecology, organizational development, and mindfulness. Having worked the last three decades in over 45 countries, he is a trusted global expert. He is known for supporting groups in exploring and opening up what drives change, innovation, and collaboration, so they may connect deeply to what matters. Griffin is passionate about the environment and has led numerous conservation programs around the globe. He has advised dozens of social change initiatives in virtually every sector. He has facilitated key organizational transformations leading to enhanced efficiencies that have produced creative, tangible, and lasting results for some of the world's most complicated issues.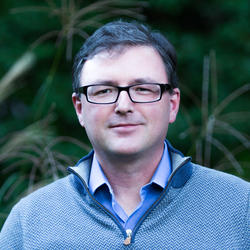 Peter Hovmand | Washington University
Peter Hovmand, PhD, is the founding director of the Brown School's Social System Design Lab at Washington University in St. Louis. His research and practice focus on developing participatory methods to engage stakeholders, system dynamics modeling, and computer simulation to inform the design of community-based interventions that promote social and health equity. His work has been funded by the National Science Foundation, National Institutes of Health, Centers for Disease Control and Prevention, Robert Woods Johnson Foundation, Bill & Melinda Gates Foundation, Substance Abuse & Mental Health Services Administration, and St. Louis Federal Reserve Bank.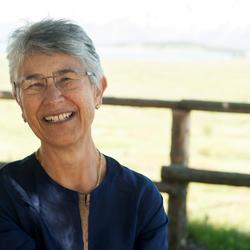 Yolanda Kakabadse | Former Minister of Environment, Ecuador
Yolanda Kakabadse, member of the WWF-US Board of Directors, began her career in conservation as executive director of Fundación Natura in Quito in 1979. From 1990 until 1992, Kakabadse coordinated the participation of civil society organizations for the UN Conference for Environment and Development (the Rio Earth Summit). In 1993, she created Fundación Futuro Latinoamericano to promote the sustainable development of Latin America through conflict prevention and management. She was the executive president until 2006 and remains as chair of the Advisory Board. From 1996 to 2004 she was president of IUCN. She served as Ecuador's Minister of Environment from 1998 to 2000. She is a former trustee of the Ford Foundation, chair of the advisory committee of WWF-Latin America, and former president of WWF-International.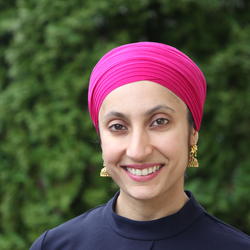 Manmeet Kaur | City Health Works
Manmeet Kaur is the CEO and founder of City Health Works, a national example for how to deploy locally hired care teams to improve health, reduce spending, and create rewarding jobs. Kaur has worked on community workforce initiatives in South Africa, India, and New York City. She serves as a member of the Taskforce on Global Advantage and was previously a taskforce member of the One Million Community Health Workers campaign. She served as the inaugural Janice Nittoli Practitioner Fellow at the Urban Institute, was a Draper Richard Kaplan social entrepreneur, a GLG Social Impact Fellow, and a Third Millennium Human Rights Fellow. Kaur earned an MBA from Columbia University.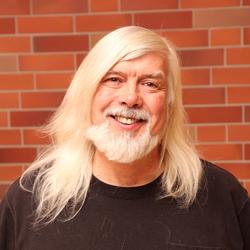 Dan McClure | Practical Clarity, LLC
Dan McClure is the principal innovation choreographer of Practical Clarity, LLC. He is a practitioner-theorist of systems innovation, developing and applying new innovation methodologies based on over three decades of hands-on work with complex system transformations. Today, he supports international actors in the fields of humanitarian aid, environmental advocacy, and urban transformation in the use of complex systems change as a disruptive game-changing strategy. McClure's work focuses on messy problem spaces where traditional innovation methodologies prove to be too limited, such as creating collaborative ecosystems that extend the potential of non-market-based environmental programs; disrupting humanitarian aid systems based on rigid 20th century supply chains management; and broadly restructuring innovation capabilities in sectors with complex unsolved problems.
Laura Pereira | Centre for Food Policy
Laura Pereira is based at the Centre for Food Policy, where she is a research fellow on SHEFS project group, working on food systems governance in South Africa. Originally from Johannesburg, Pereira has worked in the UK, US, and South Africa on food systems governance under environmental change. While at Harvard's Kennedy School and the University of Cape Town, she began to incorporate innovation on indigenous food and traditional knowledge into her research as a potential leverage point for transforming the food system onto a more sustainable trajectory. Pereira was also a researcher at the Centre for Complex Systems in Transition at Stellenbosch University. She holds a DPhil in geography and environmental science from the University of Oxford.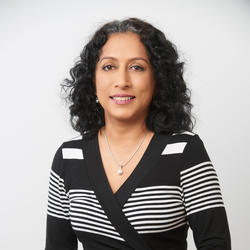 Kavita Prakash-Mani | WWF
Kavita Prakash-Mani is the Markets practice lead for WWF. She brings to the job two decades of experience in the corporate sector, including with Syngenta and Glaxo SmithKline, as well as experience at a number of NGOs, including World Resources Institute. She was most recently the executive director of Grow Asia, an initiative catalyzed by the World Economic Forum as a multistakeholder partnership platform supporting sustainable and inclusive agriculture development in Southeast Asia. Her career has focused on creating sustainable solutions that ensure environmental protection and socioeconomic growth through engagement with the private sector and multistakeholder collaboration—key priorities for WWF.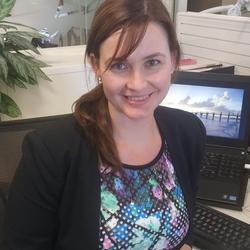 Melanie Ryan | Luc Hoffmann Institute
Melanie Ryan is the senior programme manager at Luc Hoffmann Institute. She oversees the design and standardization of the institute's project portfolio, as well as project leadership. She provides facilitation and design support for collaborative initiatives, leads capacity development activities, and manages the institute's UK office. Ryan's research interests lie in engagement and facilitation, designing integrated approaches to socioenvironmental issues, fostering complexity and systems thinking, and capacity development. She is a program management, design, engagement, and facilitation expert, with extensive experience in international cooperation, science policy, and environmental programs. She has worked in conservation, water, capacity development, and sustainability fields across a range of sectors in Australia, the Philippines, Europe, India, and the UK. This broad experience underpins her ability to design initiatives that tackle complex cross-scale challenges.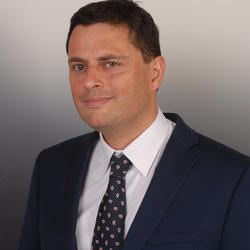 Nik Sekhran | WWF-US
Nik Sekhran is the chief conservation officer at WWF-US, overseeing work on wildlife protection, forest conservation, oceans and water resources management, food production and markets, and climate change. Prior to his appointment, he served as director for sustainable development at the United Nations Development Programme, where he provided program and policy support to countries to advance ecologically, economically, and socially sustainable development. Over 26 years, he has worked on the ground on conservation and development in over 45 countries. His specific focus has been the conservation and sustainable use of biodiversity, ecosystem management, and conservation-compatible development. He has worked extensively to build the capacity in affected countries to address poaching by strengthening law enforcement and management of systems of protected areas, as well as through operationalizing effective community-based conservation.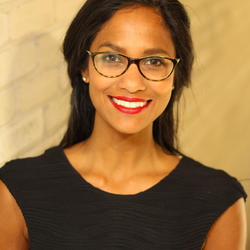 Andi Sharma | Northern Healthy Foods Initiative, Manitoba
Andi Sharma is a senior analyst for the Government of Manitoba's Northern Healthy Foods Initiative, an award-winning program designed to develop localized, holistic, and healthy food systems that are culturally relevant in Canada's far north. Sharma directs a variety of stakeholder interests and funding towards helping northern communities regain control over their food system, ensuring that all Manitobans' right to healthy food is protected. She has spent the last five years as a practitioner of collective impact and systemic change, integrating the food sovereignty movement in the far reaches of Canada's northlands. Sharma has published on social enterprise and food security and holds a master's degree in public administration. She is passionate about this work and recently earned her pilot's license to fly food north herself.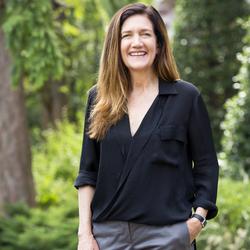 Rebecca Shaw | WWF
Rebecca Shaw is chief scientist for WWF. In that role, she works with experts and partners around the world to identify the emerging challenges of our mission and advance the scientific inquiry to deliver solutions to those challenges. She came to WWF from the Environmental Defense Fund, where she was responsible for developing and implementing the vision and strategy of their Ecosystems program. She has been published widely in leading peer-reviewed scientific journals such as Science and Nature and is the recipient of numerous awards for her work. Shaw is a lead author on the Intergovernmental Panel on Climate Change's Fifth Assessment Report, which focuses on impacts, adaptation, and vulnerability. She holds an MA in environmental policy and a PhD in energy and resources from the University of California, Berkeley.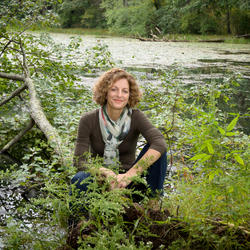 Linda Booth Sweeney | Toggle Labs
Linda Booth Sweeney is an educator, author, and consultant who founded Toggle Labs to improve our ability to understand and, when appropriate, transform interdependent systems. She combines visuals, storytelling, and experiential learning environments to help participants explore how the decisions we make today affect tomorrow's outcomes. Sweeney works in Fortune 500 organizations and in elementary school classrooms to address complex issues such as food system resilience, childhood obesity, sectarian conflict, supply chain management, and climate change. She is currently leading 14 foundations through a three-year learning collaborative focused on Systems Thinking for Social Impact (SUSI). In her second career as a children's book author, Sweeney often weaves themes inspired by nature, family, and interdependence into lyrical stories. Sweeney holds a masters and a doctorate in education from Harvard University.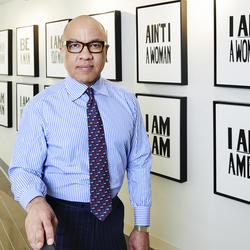 Darren Walker | Ford Foundation
Darren Walker is president of the Ford Foundation, an international social justice philanthropy with a $13 billion endowment and $600 million in annual grant making. For two decades, he has been a leader in the nonprofit and philanthropic sectors. Walker led the philanthropy committee that helped bring a resolution to the city of Detroit's historic bankruptcy, and he chairs the US Alliance on Impact Investing. He co-chairs New York City's Commission on City Art, Monuments, and Markers. He serves on the Commission on the Future of Rikers Island Correctional Institution and the UN International Labor Organization Commission on the Future of Work. He also serves on the boards of Carnegie Hall, the High Line, and the Committee to Protect Journalists, and is a member of the Council on Foreign Relations and the American Academy of Arts and Sciences.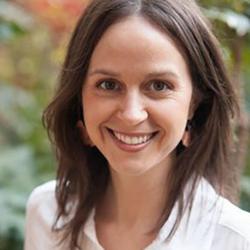 Catherine Workman | National Geographic Society
Catherine Workman is senior director for wildlife at National Geographic. She oversees the Society's grants portfolio for wildlife research and conservation projects and works with the Society's scientists, explorers, and storytellers to help study and save creatures around the world. A primatologist, Workman has dedicated her career to the protection of wildlife through research, the public understanding of conservation issues, and government action. Her work has spanned the globe—from studying critically endangered langurs in northern Vietnam to developing collaborative strategies to stop the trafficking of, and demand for, elephant ivory.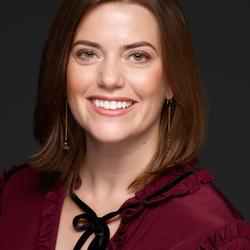 Kaitlin Yarnall | National Geographic Society
Kaitlin Yarnall is senior vice president of storytelling for the National Geographic Society, where she is responsible for expanding the organization's impact in journalism, photography, and data visualization. In this capacity, Yarnall identifies key partnership, grant making, and fellowship opportunities with creative talent to help the Society further illuminate issues around its three areas of focus: Our Changing Planet, Wildlife and Wild Places, and the Human Journey. Yarnall has been a keynote speaker at conferences around the globe on topics such as storytelling, data visualization, mapping and visual narratives. She has written extensively about information graphics, data visualization, and cartography. Yarnall studied Latin American literature and geography at Humboldt State University and earned her MA in geography from The George Washington University.