2021 Fuller Symposium: Speakers
Xavier Basurto Nicholas School of the Environment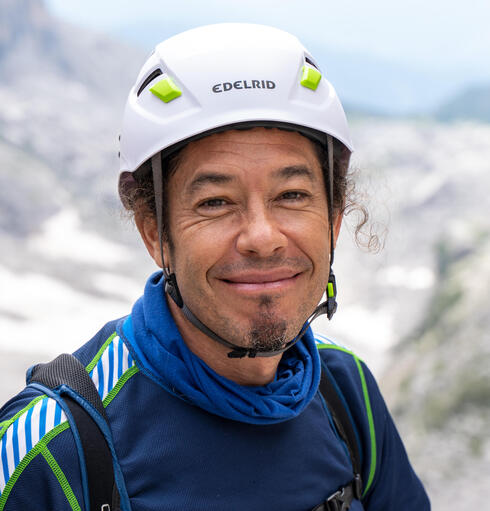 Dr. Xavier Basurto is associate professor of sustainability science at the Nicholas School of the Environment, and director of the Coasts and Commons Co-Laboratory, at Duke University. A native of Mexico, Basurto has almost 30 years of experience exploring and doing research in Baja California and northwest Mexico. He is member of several scientific editorial boards and has been a member of other scientific and practitioner organizations including the Scientific Committee of the Socio-Environmental Synthesis National Center and the Council of the International Association for the Study of the Commons. His work has been funded by the US National Science Foundation and other philanthropic organizations based in the US and Europe. He earned a PhD in environmental policy with a minor in cultural anthropology, and two master's degrees, from the University of Arizona.
Johan Bergenas World Wildlife Fund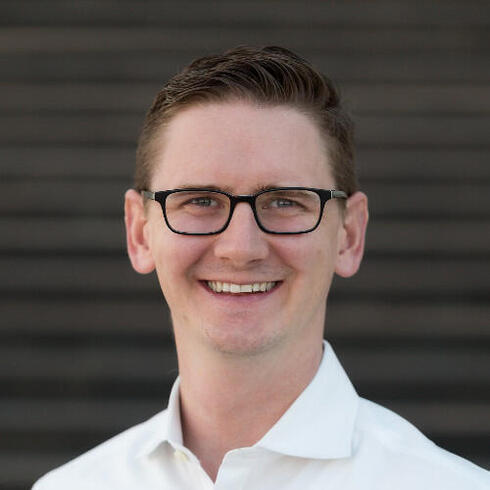 Johan Bergenas is the senior vice president of oceans at WWF-US. He leads programs cutting across nature-based solutions, area-based conservation, coastal resilience, private sector engagement, fisheries, and ocean science, data, and technology. He previously served both Paul Allen and Jody Allen at Vulcan, representing the organization in Washington, DC, and working globally to develop and launch science and technology-oriented environmental programs. Prior to joining Vulcan, Bergenas cofounded a conservation technology start-up. He has led programming at the intersection of the environment, national security, and technology at the Stimson Center and the Monterey Institute. Bergenas holds a bachelor's degree from the University of Iowa and a master's from Georgetown University.
Ling Cao Shanghai Jiao Tong University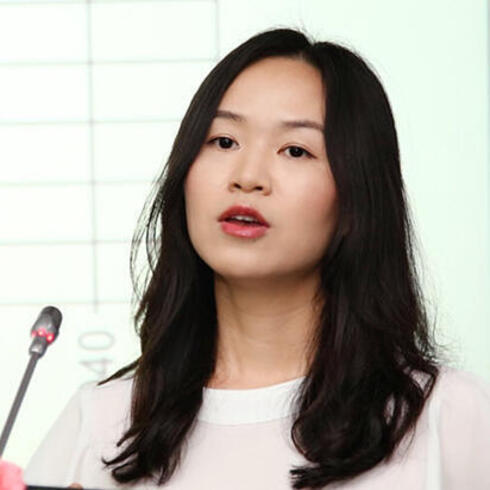 Dr. Ling Cao currently serves as an associate professor in the School of Oceanography at Shanghai Jiao Tong University (SJTU). She completed her PhD in natural resources and environment at the University of Michigan and worked at Stanford University before joining SJTU. Having grown up on a family fish farm in China and trained as an agronomist and environmental scientist, Cao has focused on interdisciplinary research at the intersection of sustainable aquaculture and fisheries management and environmental conservation. She has published extensively on sustainable seafood production in high-profile journals such as Nature, Science, and Proceedings of the National Academy of Sciences. She is one of the Pew Marine Fellows elected in 2020.
Namukolo Covic International Food Policy Research Institute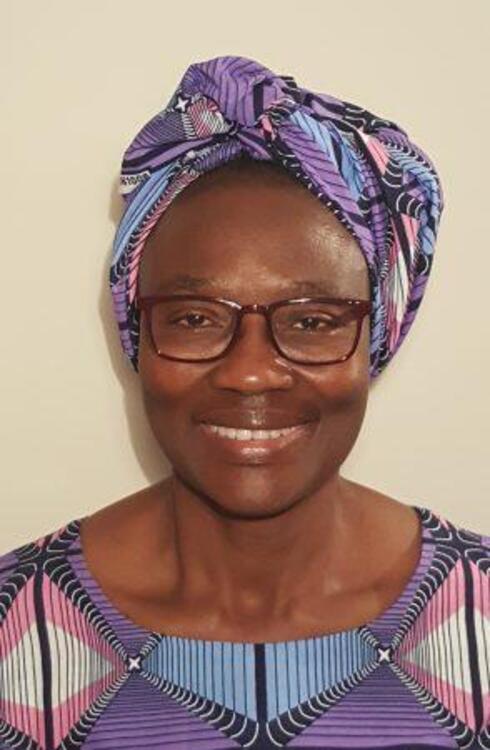 Dr. Namukolo Covic is a senior research coordinator at the International Food Policy Research Institute for the CGIAR Research Program on Agriculture for Nutrition and Health. She is based in Addis Ababa, Ethiopia, where her work includes promoting the use of evidence in efforts by the African Union and the Ethiopian government to address food security and nutrition. Her expertise straddles the interface of policy, the dynamics of agriculture and food systems, and related interventions, and how research could inform the intended impact on nutrition and health outcomes for low-middle-income countries. Covic is a capacity-strengthening expert with a notable ability to bring together different stakeholder groups on common goals. She is a member of the African Academy of Sciences Steering Committee on Food and Nutrition Security.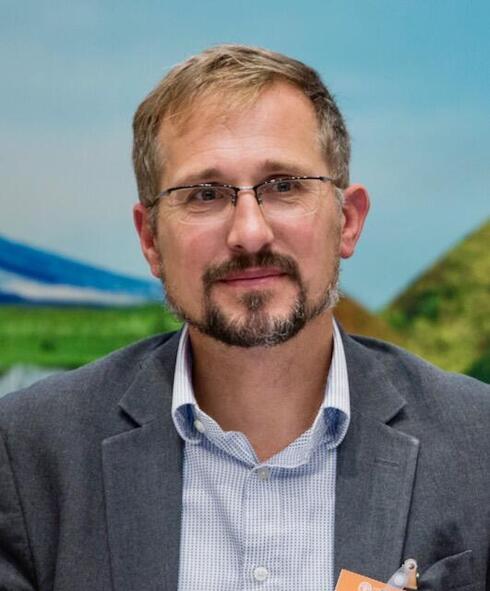 Dr. Fabrice DeClerck is director of science for EAT and a senior scientist with the Alliance of Bioversity and CIAT of the Consultative Group on International Agricultural Research (CGIAR). For the past 20 years he has led research at the intersection of environment, agriculture, and human health—notably contributing to the EAT-Lancet Commission on healthy diets from sustainable food systems. DeClerck feels strongly that food, from production to consumption, is a major solution space for both people and planet. He has worked with a variety of food system actors from across the globe, particularly small farmers and farming communities in Africa, Latin America, and Asia. His current projects and collaborations include IPBES assessments, the Earth Commission, the Food System Economics Commission, and the Blue Food Assessment. He earned his doctorate from the University of California Davis.
Bernadette Tosan Fregene WorldFish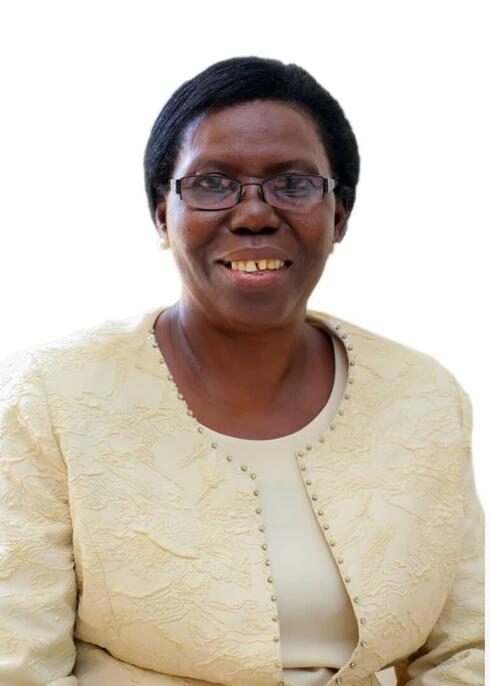 Dr. Bernadette Tosan Fregene started work with WorldFish in July 2018 as the aquaculture compact leader of Technologies for African Agricultural Transformation (TAAT), a program funded by the African Development Bank. She facilitates implementation and monitoring of TAAT aquaculture value chain activities in 12 African countries. Prior to this, Bernadette lectured at the University of Ibadan in Nigeria for 21 years and is a professor of fisheries extension and economics. At Nigeria's Federal Department of Fisheries, she has worked in close collaboration with country partners to train, demonstrate, and disseminate 12 proven WorldFish technologies for adoption. She led the establishment of 93 demonstration centres, which focus on mono-sex tilapia, mass production of fingerlings in hapas, hybrids of Clarias species, value addition, quality fish feed formulation, Better Management Practices (BMPs) and improved rearing systems. Fregene received a PhD in fisheries management from the University of Ibadan.
Christina Hicks Lancaster University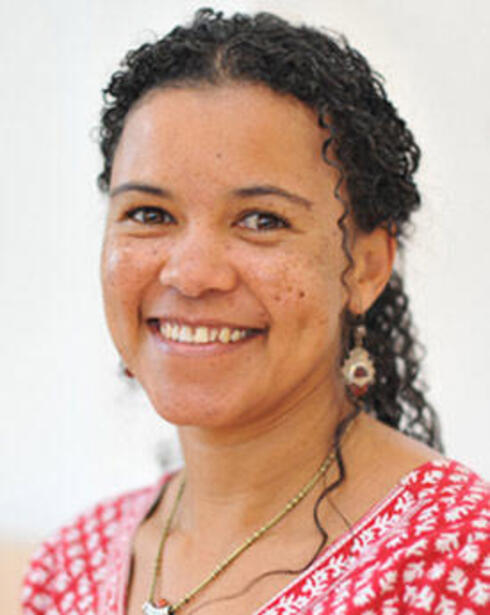 Dr. Christina Hicks is a professor within the political ecology group at Lancaster University's Environment Centre, and an adjunct at James Cook University. She is an environmental social scientist interested in how social, ecological, and institutional settings shape food, conservation, and governance outcomes across aquatic and coastal systems. Her work is focused on enabling equitable livelihoods, securing nutritious and sustainable diets, and supporting just approaches to conservation. Hicks works closely with ecologists, development and government agencies, and journalists committed to socially conscious publishing. She is coordinating lead author on the IPBES assessment on the sustainable use of wild species, and is on the Stanford Blue Food Assessment leadership team. Her current field work focuses on East and West Africa and is funded through an ERC grant and a Phillip Leverhulme Prize.
Melissa Ho World Wildlife Fund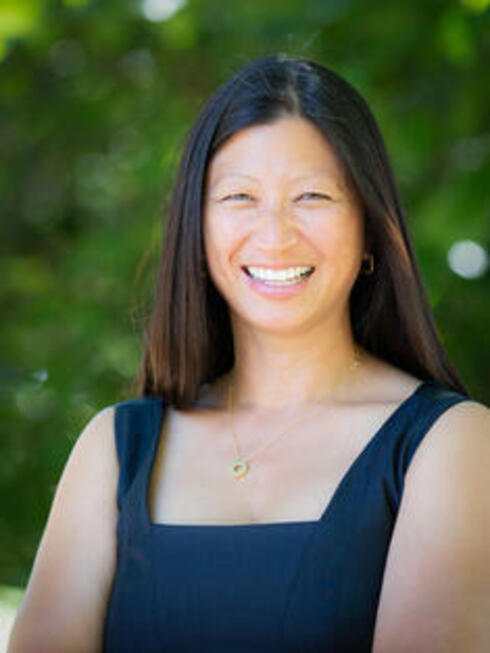 Dr. Melissa Ho is senior vice president for freshwater and food at WWF-US. In this role, she drives landscape and transformational initiatives that increase the sustainability of agricultural systems and the conservation of water for ecosystems. She also supports the integration of food and water issues in all of WWF's other workstreams. Ho has more than 25 years of experience as a scientist, policy advisor, and development professional. Throughout her career, she has focused on the intersection of water and agriculture and its connections to energy and health. She developed and implemented the agricultural water management strategy and grant portfolio at the Bill and Melinda Gates Foundation. She has a PhD in plant physiology from the Pennsylvania State University, an MSc from the University of California, Davis, and a BSc from Cornell University.
Dane Klinger Conservation International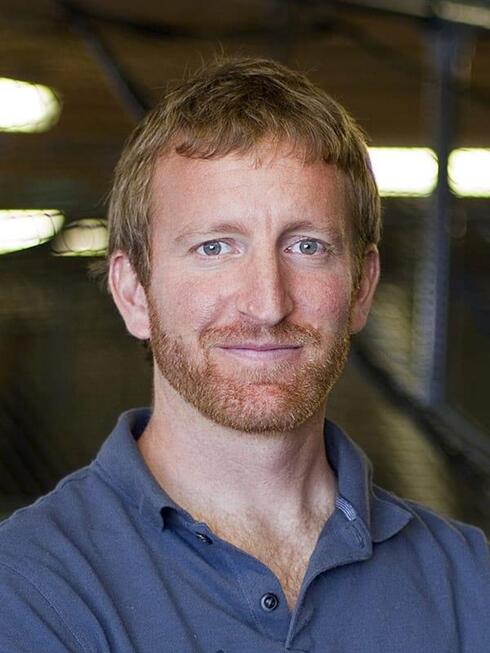 Dr. Dane Klinger is the director of aquaculture at Conservation International, where he leads work on aquaculture governance and management, finance, and innovation. He is an Affiliated Scholar with the Center on Food Security and the Environment at Stanford University. Previously, Klinger was the director of biology at Forever Oceans Corporation, an aquaculture technology startup. As an interdisciplinary environmental scientist and marine biologist, he has worked for and with businesses, foundations, universities, policymakers, and NGOs to develop innovation solutions to a range of challenges in commercial aquaculture and the global seafood trade. He holds a PhD from Stanford University and was a postdoctoral researcher at Princeton. He received BA and MS degrees in environmental studies and policy, respectively, from Bard College, and was a guest graduate student at Woods Hole Oceanographic Institution.
Abigail Lynch US Geological Survey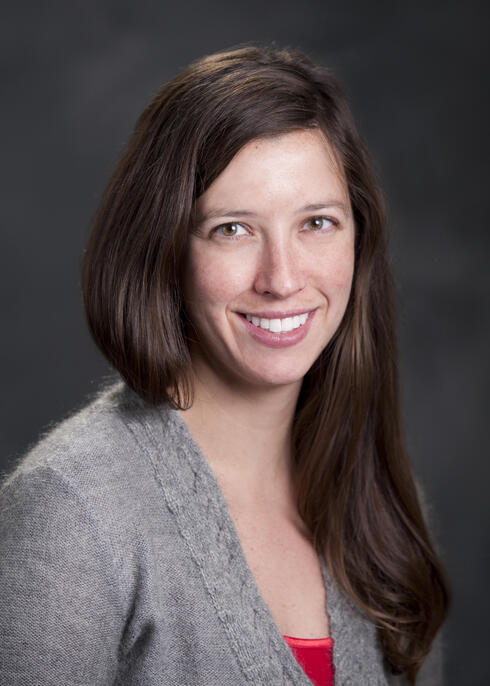 Dr. Abigail Lynch is a research fish biologist with the US Geological Survey's National Climate Adaptation Science Center. Her work aims to inform conservation and sustainable use and help fishers, managers, and other practitioners adapt to change. Lynch is an adjunct/affiliate faculty member at Michigan State University, New Mexico State University, and North Carolina State University. She is a member of the IUCN Freshwater Fish Specialist Group, the Steering Committee for the UN International Year of Artisanal Fisheries and Aquaculture 2022, and the 2021 World Fisheries Congress International Program Committee. Lynch received a PhD in fisheries and wildlife from Michigan State University, an MS in marine science from the Virginia Institute of Marine Science, College of William & Mary, and a BS in biology and BA in English literature from the University of Virginia.
Rosamond Naylor Stanford University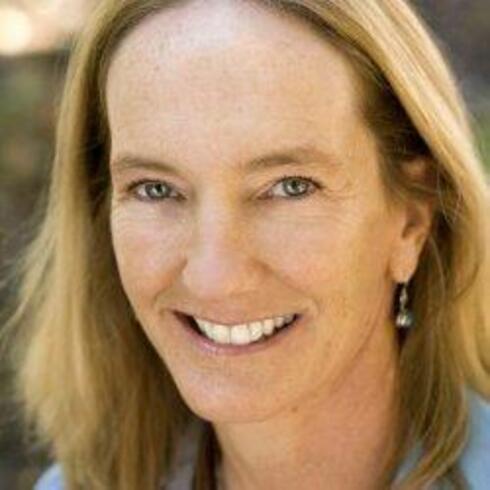 Dr. Rosamond Naylor is the William Wrigley Professor of Earth System Science at Stanford University, where she is also the founding director of the Center on Food Security and the Environment, and a professor (by courtesy) of economics. She has been a senior fellow at the Freeman Spogli Institute for International Studies and at Stanford Woods Institute. Naylor's research focuses on policies and practices to improve global food security and protect the environment on land and at sea. She is a fellow of the Ecological Society of America, a Pew Marine fellow, and a Beijer Institute for Ecological Economics fellow. She is cochair of the Blue Food Assessment. Naylor received BA degrees from the University of Colorado, an MSc from the London School of Economics, and a PhD in applied economics from Stanford.
Jeff Opperman World Wildlife Fund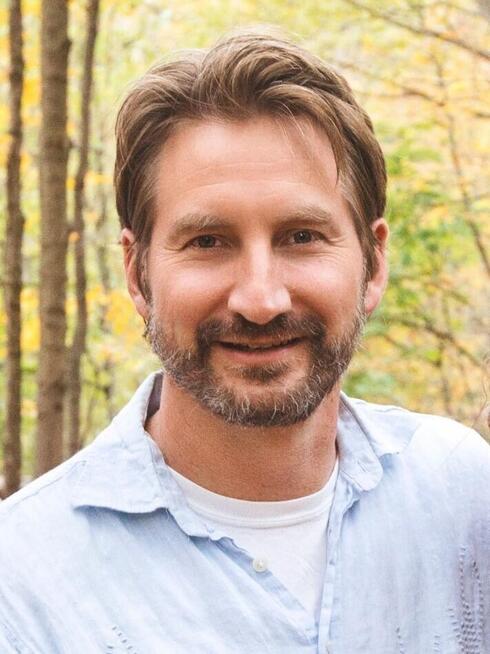 Dr. Jeff Opperman is global lead scientist for freshwater at WWF. He works across the WWF Network and with external partners to integrate science into freshwater programs and projects and to direct research that can strengthen conservation strategies. His scientific and policy research has been published in journals including Science, BioScience, and Ecological Applications, and he is lead author of Floodplains: Processes and Management for Ecosystem Services. Opperman writes about protecting freshwater in op-eds, articles, and blog posts in publications such as Outside, National Geographic, Grist, and The Guardian. His 10-part series about traveling with his family down the Mekong River was featured on the New York Times website. He holds a PhD in ecosystem science from the University of California, Berkeley and a BS in biology from Duke University.
Carter Roberts World Wildlife Fund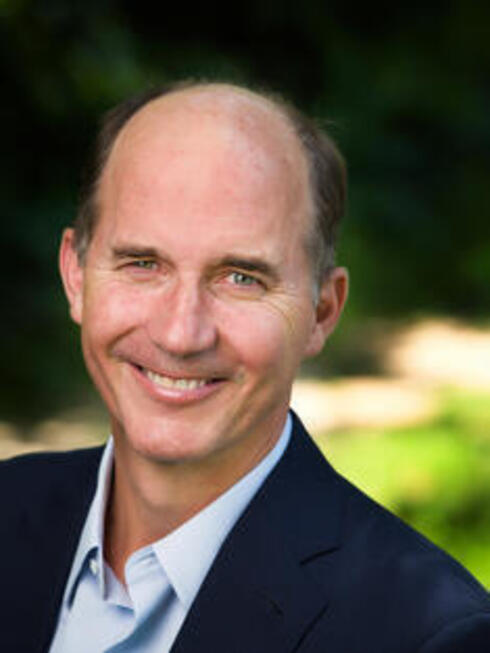 Carter Roberts is president and CEO of WWF-US. He leads WWF in creating initiatives that combine science, market signals, and the wisdom of communities to protect the natural resources upon which all life depends. Under his leadership, WWF has built strategies to scale up the production of sustainable food and renewable energy; double the population of tigers; shut down ivory markets; and protect ecosystems including the Amazon, the Himalayas, and the Okavango Delta. Roberts serves on the boards of the Nicholas Institute for Environmental Policy at Duke University and the Grantham Institute for Climate Change at Imperial College and the London School of Economics. He holds an MBA from Harvard Business School and a BA from Princeton University.
Anne Salomon Simon Fraser University
Dr. Anne Salomon is an applied marine ecologist and professor at Simon Fraser University working at the nexus of community and ecosystem ecology, sustainability science, and marine policy. Salomon's research aims to advance our understanding of the relationships between humans and the productivity, biodiversity and resilience of marine ecosystems, with the goal of informing ecologically sustainable and socially just conservation policies. She cultivates research partnerships among Indigenous knowledge holders, government and nongovernment organizations, and natural and social scientists. As a strong advocate of evidence-based decision making, she links science to policy by co-designing her research with Indigenous, provincial, and federal government agencies and resource users from the outset. Salomon received a BSc from Hons Queen's University, an MSc from the University of British Columbia, and a PhD from the University of Washington.
Nik Sekhran World Wildlife Fund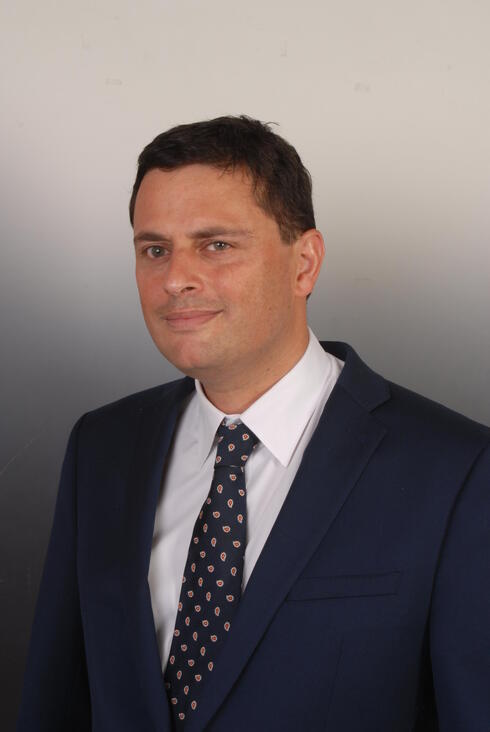 Nik Sekhran is the chief conservation officer at WWF-US, overseeing work on wildlife protection, forest conservation, oceans and water resources management, food production and markets, and climate change. Prior to his appointment, he served as director for sustainable development at the United Nations Development Programme, where he provided program and policy support to countries to advance ecologically, economically, and socially sustainable development. Over 26 years, he has worked on the ground on conservation and development in over 45 countries. His specific focus has been the conservation and sustainable use of biodiversity, ecosystem management, and conservation-compatible development. He has worked extensively to build the capacity in affected countries to address poaching by strengthening law enforcement and management of systems of protected areas, as well as through operationalizing effective community-based conservation.
Rebecca Shaw World Wildlife Fund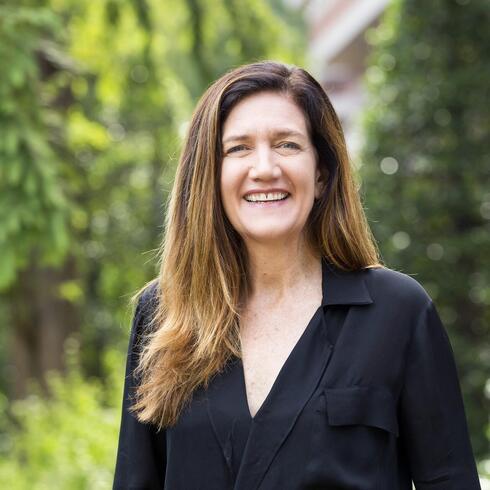 Dr. Rebecca Shaw is chief scientist at WWF. She works with experts around the world to identify the emerging challenges to WWF's mission and advance scientific inquiry to develop strategic solutions to those challenges. Shaw leads WWF's Global Science team, whose research agenda informs WWF's global conservation framework and identifies tools critical to achieving WWF's goals. Shaw has been published widely in leading peer-reviewed scientific journals such as Science and Nature, and is the recipient of numerous awards for her academic and non-academic work. She is a lead author on the Intergovernmental Panel on Climate Change's Fifth Assessment Report on impacts, adaptation, and vulnerability. Shaw holds an MA in environmental policy and a PhD in energy and resources from the University of California at Berkeley.
Shakuntala Haraksingh Thilsted WorldFish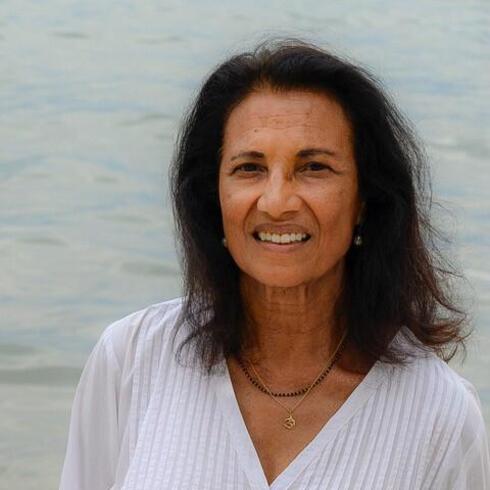 Dr. Shakuntala Haraksingh Thilsted is the global lead for nutrition and public health at WorldFish. She was awarded the 2021 World Food Prize for her groundbreaking research, critical insights, and landmark innovations in developing holistic, nutrition-sensitive approaches to aquatic food systems, including aquaculture and capture fisheries. Thilsted played a key role in the development of the WorldFish 2030 research and innovation strategy: Aquatic Foods for Healthy People and Planet. She plays a pivotal role in promoting aquatic food systems for nourishing nations and achieving the Sustainable Development Goals (SDGs). Thilsted holds a PhD from the Royal Veterinary and Agricultural University, Denmark. She also holds an honorary doctorate from the Swedish University of Agricultural Sciences.