Adore the outdoors? Let us know on Instagram with #WhyILoveNature
Nature provides the air we breathe, the water we drink, and countless other vital resources on which we depend. But the magnificence of nature doesn't stop there. Whenever we spend time in the woods, swim in the ocean, or wade through a stream, we're filled with energy, joy, and gratitude.
At WWF, we'd love for you to reflect on the wonder of nature and the space it holds in your heart. From Monday, April 26 through Saturday, May 21, we're asking you to share your pictures and stories of nature on Instagram using #WhyILoveNature.
Here's how it will work: Every Monday, we'll share a weekly theme and provide a few ideas for the types of photos you could share. When you post, be sure to include the #WhyILoveNature hashtag and tag WWF (@world_wildlife). Every Friday, we'll select some of our favorite captured moments and the stories behind them and share them on our channel.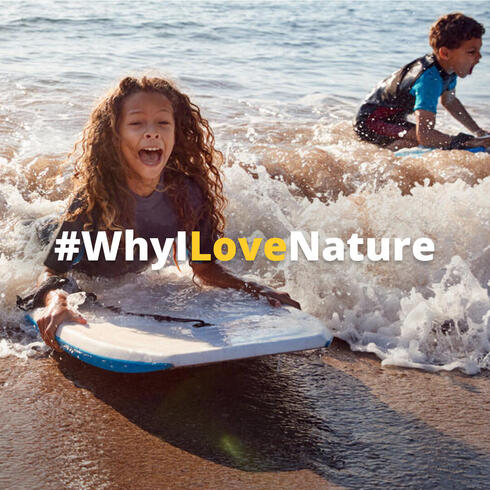 April 26 to 30: Oceans
Our oceans provide us with so much. They help regulate our climate, provide livelihoods for millions of people around the world, and are home to some of the most magical species on our planet.

May 3 to 7: Landscapes
Some of nature's most incredible landscapes provide vital habitat to species around the world, and valuable resources like food, wood, medicine, and the air we breathe. They also help absorb carbon through things like soil and trees, benefiting the climate.
May 10 to 14: Freshwater
Freshwater is one of the world's most precious resources. It fuels everything from the food we eat to the cotton we wear, the energy we depend upon, and so much more.
May 17 to 21: Wildlife
From the floating butterfly to the mighty rhino, wildlife is a source of infinite fascination and wonder. What would nature be without the animals we love?
To participate in and receive updates about the campaign, follow WWF on Instagram.