There are two things that unite us all—our dependency on nature and the universal language of art.
April 22 is the 50th Anniversary of Earth Day and a unique moment in time to share and appreciate our connection to nature. During the week of April 20th, WWF is inviting people to create art pieces that show the importance of nature, the ways in which it inspires us, and what it personally means to them. We're asking that people share their art with the digital world on Instagram or Facebook using the hashtag #ArtForEarth and tagging WWF. Throughout the week, WWF will share some of our favorite pieces to highlight on our social media accounts.
Whether you're a professional artist or looking for a creative outlet, we invite you to join this movement of creative self-expression for nature.
Daily artistic themes to guide your artwork:
Monday, April 20: Wildlife
Tuesday, April 21: Freshwater
Wednesday (Earth Day), April 22: One Planet
Thursday, April 23: Food
Friday, April 24: Forests
Saturday, April 25: Climate
Sunday, April 26: Oceans
To participate in and receive updates about the campaign, follow WWF on Instagram, Facebook and Twitter.

Frequently Asked Questions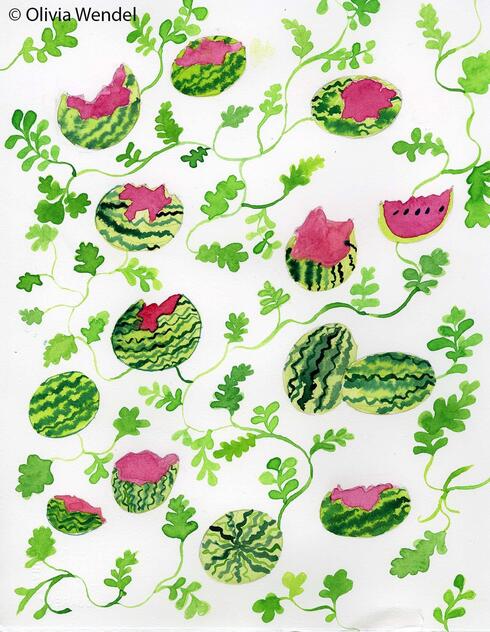 How did you come up with the themes for each day?
The themes are tied to WWF's holistic approach to conservation. WWF's work has evolved from saving wildlife and landscapes to addressing the larger global threats and forces that impact them. Recognizing that the problems facing our planet are increasingly more complex and urgent, our work puts people at the center and organizes around six key areas: forests, freshwater, wildlife, food, climate, and oceans.
Forests: Conserve the world's most important forests to sustain nature's diversity, benefit our climate, and support human well-being.

Freshwater: Ensure healthy freshwater systems exist to provide a sustainable future for all.

Wildlife: Ensure the world's most iconic species, including tigers, rhinos, and elephants, are secured and recovering in the wild.

Food: Drive sustainable food systems to conserve nature and feed humanity.

Climate: Create a climate-resilient and zero-carbon world, powered by renewable energy.

Oceans: A resilient ocean sustains marine life and functioning ecosystems that support rich biodiversity, food security and sustainable livelihoods.

One Planet: Create a world in which people live in harmony with nature.

What kind of artwork should I make?
We encourage you to create within the visual medium that inspires you most—whether that be painting, drawing, digital illustration or even cross-stitching! Children can create art free form or use the coloring pages accessible here. During this unique time of social isolation, we encourage you to create with what is available to you at home!
Can you share inspiration or ideas for each of the themes?
Below are a few ideas for each daily theme to spark inspiration:

Wildlife
• Tigers are known for their iconic stripes, and are the largest big cat in Asia, but did you know they play a key role in maintaining healthy ecosystems that supply both people and nature with freshwater, food, and health?
• Mountain gorillas exist in just two places on earth. They thrive on a primarily vegetarian diet of stems, bamboo shoots, and fruits in their forest homes.
• For the past 30 months, there has been zero poaching of rhinos in northwest Namibia, thanks to efforts like community-run rhino patrols. Draw your favorite of the 5 rhino species!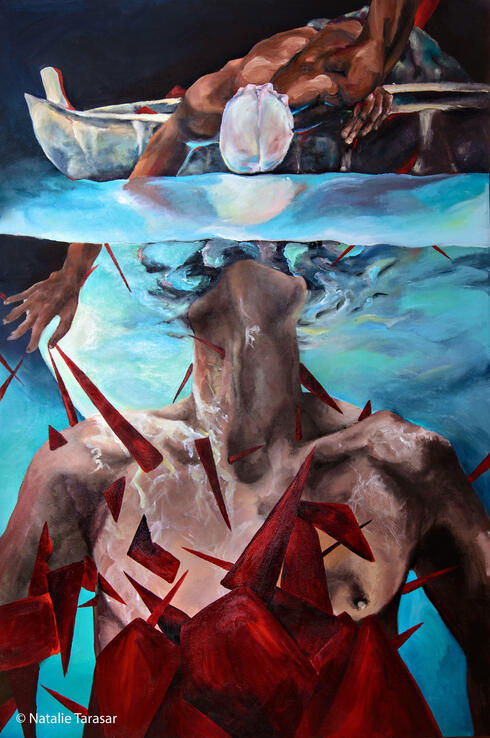 Freshwater
• Dolphins are most commonly associated with oceans—but did you know freshwater dolphins can actually be found in several major rivers on two continents?
• A river will pass through many places from its source before reaching the ocean. Think of rivers passing through rural communities, densely populated cities, parks, and farmlands.
• Freshwater ecosystems are home to more than 10% of the world's species—including dragonflies, ducks, dolphins, and around half of all fish species!

One Planet / Earth Day
• More than 10 million activists across the world are taking action to protect life on Earth. What can you do to help make a change?
• Around the world, WWF works with people and communities to develop and deliver solutions that protect local communities, wildlife, and the places in which they live. What's your favorite place on the planet?
• Today, human activities put more pressure on nature than ever before, but it's also people who have the power to change this trajectory. Together, we can address the greatest threats to life on this planet and protect the natural world that sustains and inspires us.

Food
• Think about your favorite meal! Yum. Now, imagine each ingredient that went into preparing that meal. Where did the resources come from? Who grew them? How far did they travel?
• Helping food go further in your kitchen is one of the most impactful personal actions we can take to reduce our environmental footprint and fight climate change. What steps are you taking to reduce food waste?
• Farmers, farm laborers, grocers, chefs, delivery people, and so many others are working to keep food moving during this crisis. Let's show our appreciation for these real-world champions.

Forests
• Forests are a source of clean air and water—as well as food, medicine, shelter, and fuel—for people all over the world.
• Forests are home to more than three-quarters of the animals, plants, and microorganisms that live on land—from majestic tigers to immense rain forests to diverse species of fungi.
• Studies show that walking in woodlands and forests does wonders for our mental well-being.

Climate
• Reducing waste, recycling and composting are effective ways to decrease greenhouse gases. In that vein, we invite you to draw your recycle bin as a superhero!
• What is your community doing to help the climate that inspires you?
• What is one thing in nature you want to fight to protect from the changing climate?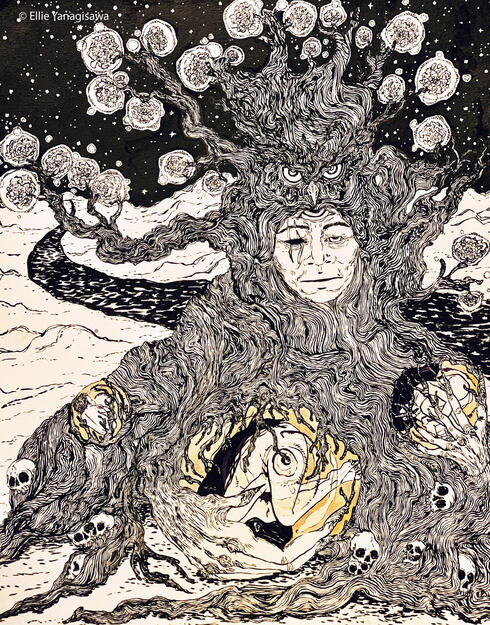 Oceans
• Scientists estimate that 91% of marine species have yet to be discovered, cataloged or described. What do you imagine is in the deep unknown?
• Coral reefs support some of the most biodiverse ecosystems on the planet. Thousands of marine animals depend on coral reefs for survival, including some species of sea turtles, fish, crabs, shrimp, jellyfish, sea birds, starfish, and more.
• Bristol Bay, Alaska, is home to spectacular wildlife on land and in the water. Last summer, more than 56 million salmon swam through Bristol Bay and returned to their natal streams to complete their epic life cycles.
Where do I send my artwork?
You do not need to send your artwork to WWF. Post photos of your artwork onto your own social media account and include the hashtag #ArtForEarth and tag @world_wildlife on Instagram and Twitter or @WorldWildlifeFund on Facebook. If your account isn't private, others will be able to see your post and you can follow the hashtag to see everyone else's work. When you share the hashtag and tag WWF, we may share some of the posts we like on our accounts!
Is Art For Earth a contest?
Art For Earth is a campaign to inspire creativity and unity, it is not a contest or sweepstakes of any kind.
Do I have to create artwork based on the official themes?
We encourage you to create artwork within the daily themes, but feel free to follow your creative process without restrictions and create what is currently inspiring you! The themes are intended to help guide you and spark creativity.
Can I include WWF's name or logo in my artwork?
We greatly appreciate the enthusiasm and love behind this question. We encourage you to create nature artwork without mention of WWF, as we intend for this movement to be about much more than WWF—it's about our connection with each other and with nature.

For more information regarding the use of WWF's intellectual property, please consult our terms of use.

I don't see an answer to my question. Who can I reach out to for more information?
Please reach out to Alexandra Rosenberg at [email protected] with any additional questions.