Conservation in the Classroom
With many schools closed and kids at home, we are all adjusting to an ever-evolving situation. If you are a parent, caregiver, or teacher looking for content that can help children explore nature from their own homes, we want to help with Conservation in the Classroom.
Bring conservation and science to life by giving children the opportunity to hear from WWF experts. Through free 45-minute virtual events livestreamed on our website, children can listen as WWF experts share stories of their experience working to protect species and habitats around the world. As you watch live, you can submit questions for the expert, participate in polls and quizzes, and interact with the expert by showing how much you learned! These experiences are open to parents with children, teachers with students, and anyone interested in bringing conservation experts into your classroom or living room.
All upcoming events will be streamed live on this page. To participate, come back here on the day and time listed below.
Upcoming Sessions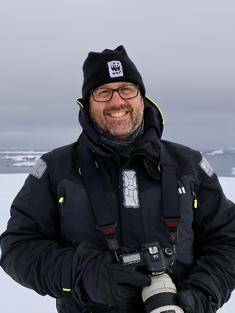 Livestream: Monday, June 8th, 10:00-10:45 am EDT


Awesome Antarctica

Chris Johnson
Senior Manager, WWF Antarctic Program

Join a virtual expedition with WWF to Antarctica and learn more about the spectacular and remote marine life living in the largest wilderness on Earth. Chris Johnson is a marine scientist at WWF and leads the Antarctic conservation program based in Australia. Go behind the scenes with Chris, hear how he got started, and learn about his work with whales in Antarctic.
Targeted grade level: 2-6

Set a Calendar Reminder
For the most engaging experience, it's best to participate in the event live! Mark down on your calendars the upcoming events you're interested in and be sure to visit this page at the time listed for the session. Please note the targeted grade level for each session to determine if it will be suitable for your learners.

Prepare Your Learners
Wild Classroom has a collection of related activities and other resources that can be explored either before the session or after.

See Additional Leaning Activites section below for related content.

Watch & Learn
Tune in here at the scheduled time and date for the session. Follow the directions provided to enter the live Q&A.
Additional Learning Activities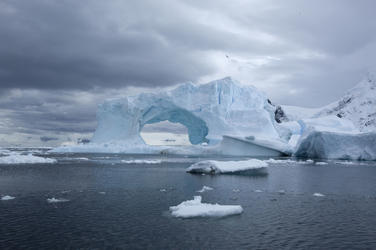 © Wim van Passel / WWF
Previous Sessions
Freshwater: Every drop counts!

Enrique Prunes | Senior Program Officer, WWF-US Freshwater

Water is critical for all life. Accessible freshwater accounts for less than 1% of the total water on Earth, yet is home to 10% of the world's species. Rivers, lakes, and wetlands are among the most diverse and productive ecosystems on the planet, but unfortunately they are also among the most threatened. Join Enrique as he explains what makes freshwater so vital to life on this planet and why it is at risk, along with what you can do to help conserve this important resource.
African Elephants: From Their Tusks to Their Poop

The African elephant is the world's largest land mammal. They roam the continent's vast savannahs, seemingly endless deserts, and impenetrable rain forests. Along the way, they eat enormous amounts of food. As a result, they poop A LOT...which is a good thing! Join Bas to learn more about the importance of elephants as ecosystem engineers, and how human pressures are threatening their survival. We will explore how cool African elephants are from top to bottom, and what you can do to help protect them.

As you watch the Conservation in the Classroom livestream with Bas Huijbregts, try to complete this African elephants crossword puzzle.

Being There for the Bees

Clay Bolt | Communications Lead, WWF Northern Great Plains Program

We are all familiar with honey bees, but did you know that North America is also home to approximately 4,000 species of native bees? Clay Bolt is a wildlife photographer who has dedicated the past seven years to photographing and protecting bees. Join him as he shares some of the amazing facts about bees, photos and fun stories about their behavior, and tells you how he helped to protect the first species of North American bee—the rusty-patched bumble bee—under the Endangered Species Act in 2017, and rediscovered the world's largest bee in Indonesian rainforest in 2019.
The Enormous Ocean: Plentiful or Plundered?

The ocean covers almost ¾ of our planet, but is it healthy? Join Michele as she takes a closer look at how human pressures are damaging much of the beauty and value that our oceans hold. She'll explore how threats like noise pollution and unsustainable fishing practices are impacting the ocean's inhabitants—including whales, sea turtles, fish, and coral—and what you can do to help.

The Mystic Migration of the Monarch Butterfly

Monica Echeverria | Deputy Director, WWF Hispanic & Latin America Engagement

Every year, at the end of summer, the monarch butterfly starts a long journey of almost 3,000 miles from the US and Canada to escape the winter, arriving to the mountains in central Mexico where they find the perfect conditions to hibernate. This migration is considered one of the most impressive natural phenomena on Earth. Join Monica as she reveals some of the fascinating abilities of these butterflies, why they're important, and what you can do to help them along their journey.