Creating a Unified Approach to Measure Loss on Farms Globally


The Challenge
World Wildlife Fund's Driven to Waste recently estimated that between 33% and 40% of all food is lost or wasted from farm to fork. Of that total, 1.2 billion tonnes (or 15.3%) is lost on farms during, around, and after harvest. This on-farm loss represents not only a loss of nutrients and food, but also a massive level of resources that go into growing this wasted food (labor, water, fertilizer, land, etc.), which at the same time contributes approximately 10% of agricultural emissions. Furthermore, producing food that never leaves the farm requires an area of land larger than the subcontinent of India. It is evident that if we are to decarbonize our food system, improve food security and prevent further expansion into nature in the name of agriculture, we need to tackle food loss on farms.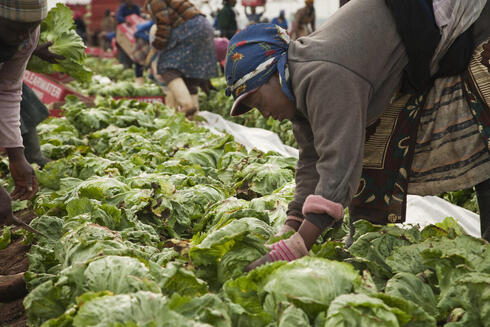 The Solution

World Wildlife Fund is pioneering the development of a new simplified global food loss tool with WRAP-UK and Anthesis for farmers, ranchers, and growers of all sizes and food commodity types to easily measure and report their on-farm losses. Beyond measurement, this tool aims to help farmers and buyers across international lines to communicate what is being left behind in-field and why, in an effort to then help them develop new channels and solutions with buyers to mitigate their on-farm loss hotspots and scope 3 emissions.
Doing so will be a step towards greater transparency in supply chains and potentially whole supply chain reporting of food loss and waste. The tool will be compatible with existing reporting standards and tools such as WRI and WRAP's Food Waste Atlas, the FAO's Food Loss Index and Champions 12.3—allowing NGOs and Governments to track global food loss and gain a better understanding of its environmental impacts and potential role in reducing food insecurity. The tool will be launched as a standalone resource in 2024, though also be fully integrated into Cool Farm Tool and Sustainable Food Trust's Global Farm Metric as well.
In the coming year WWF will be beta testing the tool with small-holders and some of the largest food companies globally to fine tune our approach and calculations, and publicizing the learnings and results of this in 2024.
To stay up-to date and receive status and timing updates, or for any questions, please email [email protected].
Related Materials and Research