Cutting Edge Wildlife Conservation: A Great Migration Safari to Kenya with Bas Huijbregts
Please contact Karl Egloff at 202-495-4119 or Karl.Egloff@wwfus.org for more information about our invitation-only journeys.
About Our Expert
A nature loving adventurer, Bas Huijbregts has two decades of intimate experience with Africa's charismatic wildlife, including sitting in the pouring rain next to a silverback gorilla and narrowly escaping charging elephants.
Bas' career with WWF began in 1997 with his dream job: Conducting the wildlife surveys that would lead to the creation of Minkebe National Park in Gabon, home to the world's densest population of forest elephants. After nearly twenty years spent in the Congo Basin, in 2014 Bas moved to the US where he now serves as WWF's African Species Manager.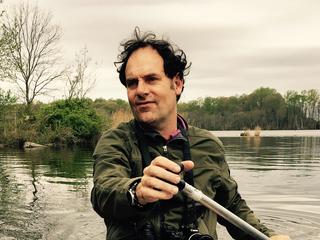 Kenya | August 23–September 1, 2018
Kenya has long captured the imagination of adventurers and romantics. From the soda lakes of the Great Rift Valley to the fabled plains of the Maasai Mara, Kenya is abundant with iconic wildlife. In fact, it hosts the planet's most dramatic wildlife event: the Great Migration, when enormous herds of wildebeest and zebra make a great circuit across the Serengeti Plains following the new grass that sprouts with the seasonal rains.
WWF began working in Kenya in 1973 when 37,000 acres adjacent to Lake Nakuru were purchased to expand the park into an ecologically sustainable size and establish a sanctuary for the black rhino. Decades later, Lake Nakuru National Park is the site of some of our cutting-edge wildlife technology work, as we test new strategies—including thermal imaging cameras— to stop poachers in their tracks. Join WWF's Bas Huijbregts for a once-in-a-lifetime opportunity to explore firsthand how WWF and our partners on the ground in Kenya are working together to protect the country's iconic wildlife and their habitat.
Dates August 23–September 1, 2018 Limited to 11 travelers
Land cost $14,420 per person, double occupancy with 5–8 guests $13,240 per person, double occupancy with 9–11 guests
Internal air cost $845 per person
Single supplmenet $1,550