85% of WWF's spending is directed to worldwide conservation activities.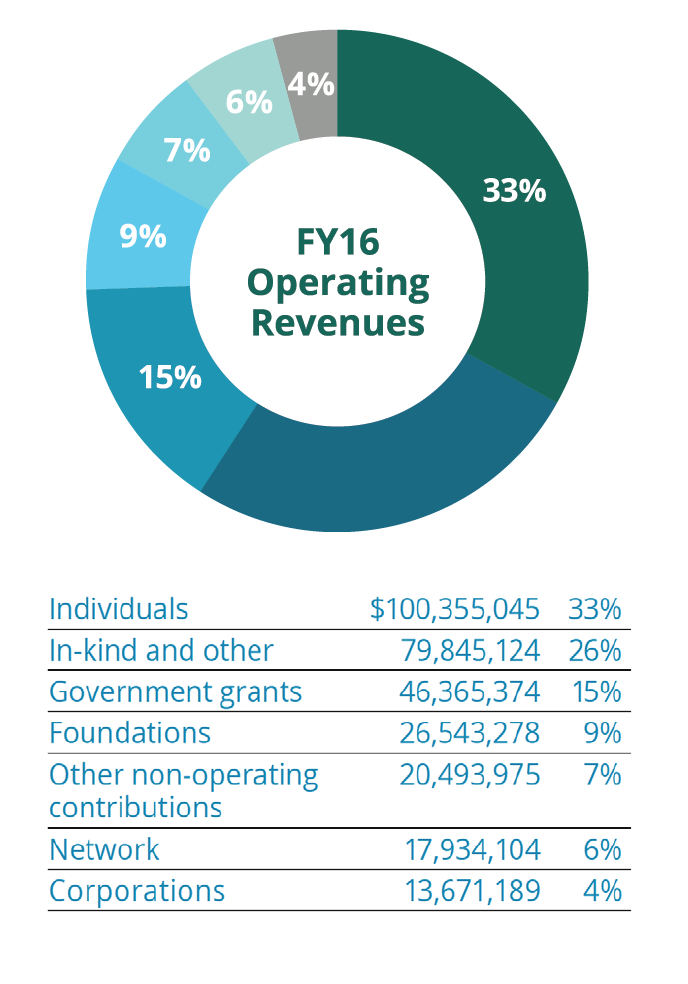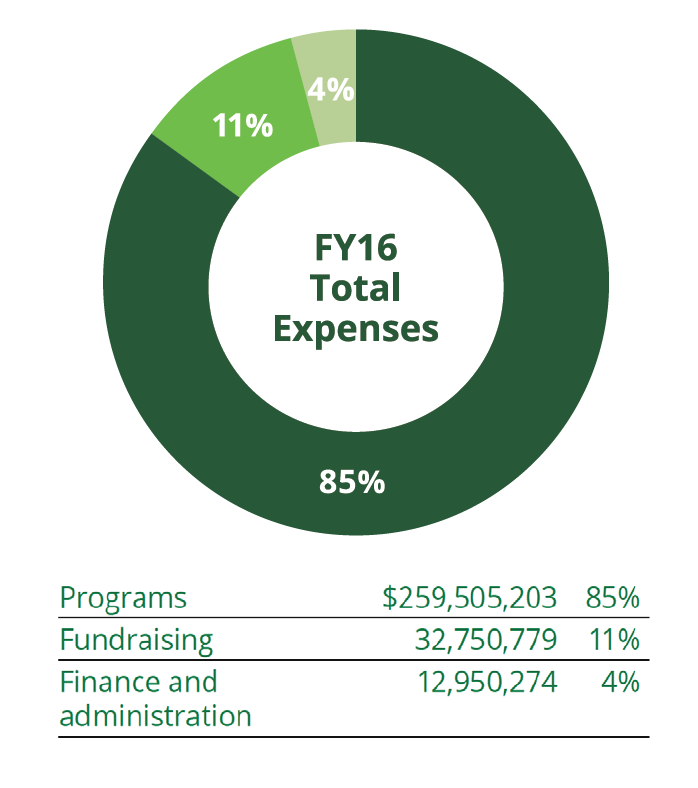 Annual Report & Statements
A Message from Our CFO
FY16 was an exceptional year for WWF. From September's record million signatures on a WWF petition to stop the slaughter of elephants, to December's Paris climate agreement which delivered on many of WWF's key priorities, to April's announcement by WWF and the Global Tiger Forum that the number of wild tigers had increased for the first time in more than a century, WWF achieved extraordinary results in our global conservation work. But none of this would have happened without the steadfast support of our donors. Your commitment to WWF inspires us, and provides the affirmation we need to push even further. Thank you for making these conservation milestones possible—this year and every year.

Michael Bauer
Chief Financial Officer
WWF's FY16 financial performance remained steady, with total revenues and support at $305.2 million. WWF's programmatic spending represented 85% of total expenses, fundraising made up 11%, and finance and administration accounted for a modest 4%. Total net assets of $336.5 million is steady with FY15.