81% of WWF's spending is directed to worldwide conservation activities.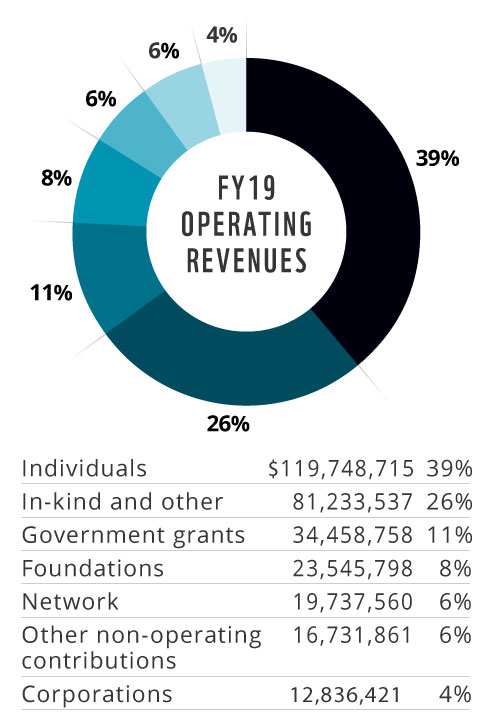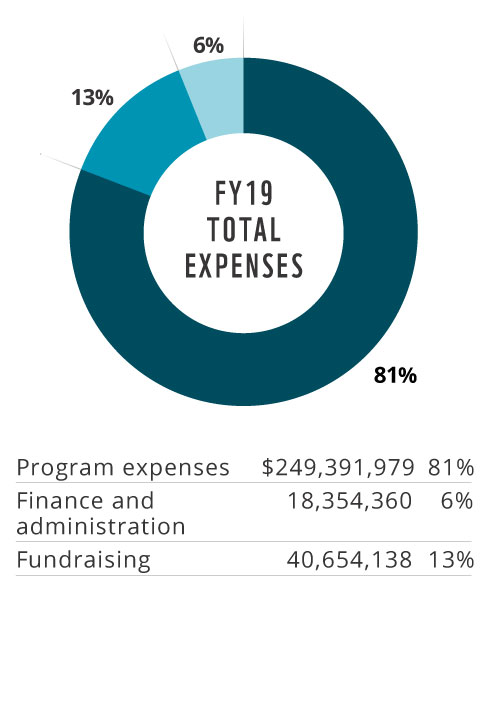 Annual Report & Statements
In 2019, WWF adopted the new accounting guidance issued by the Financial Accounting Standards Board (FASB) regarding revenue and expenses. While WWF's level of activity (both revenue and expenses) remained in line with FY18, the financial statements show a decline in programmatic activity. The decline is primarily due to the adoption of the new FASB standards. Under the standards, WWF's programmatic spending represented 81% of total expenses, fundraising made up 13%, and finance and administration accounted for a modest 6%. Total net assets increased over FY18 to $375.0 million.
Supporting the future of conservation: How we manage our investments