From the Desk of Jim Sano: Exclusive Opportunity to Explore the Magical Mekong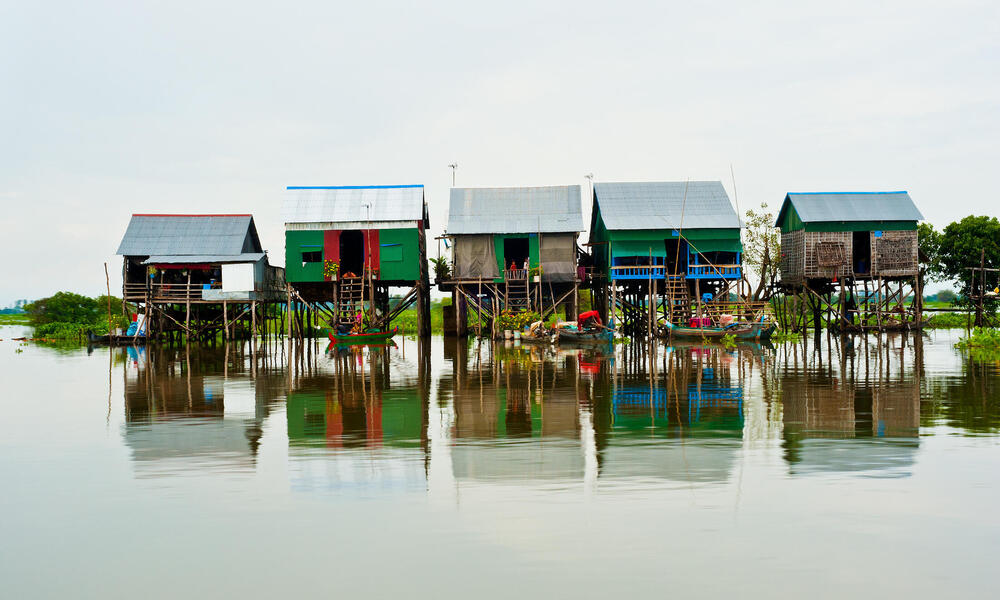 During a recent expedition to the Greater Mekong region, I had an unforgettable time—traveling from Ho Chi Minh City in Vietnam to Siem Reap in Cambodia by boat aboard the intimate Aqua Mekong, and learning about WWF's work in the region. As the photos below attest, it was a trip of a lifetime.
I would like to invite you to experience this remarkable Magical Mekong journey for yourself from October 19-27, 2017. If you have questions or would like to register for the trip, please contact Eliza Quanbeck at Absolute Travel at (212) 627-1950 or [email protected].
Guests will travel aboard the newly launched, 205-foot Aqua Mekong for an intimate seven-night cruise along one of the world's great rivers, the Mekong.

Join Tom Dillon, WWF's Senior Vice President for Forests and Freshwater, for a fascinating adventure through the southern delta of Vietnam and Cambodia.

Oriental darters perch in the treetops. Tram Chim National Park supports nine threatened species of bird.

During the experience, you will gain insight into the lives of the people who depend on the river for their way of life, the wildlife that rely on its waters, and the ways WWF is helping protect its future.

For those who are interested, enjoy a wonderful kayak trip through the floating village on the great Tonle Sap Lake.

Guests will have the opportunity to explore the stunning vistas of the Mekong River by bicycle, if they so choose, riding past Buddhist temples and thatch houses perched on wooden stilts.

Discover the Prek Toal Core Bird Reserve, one of the largest water bird colonies in Southeast Asia. It is also the last refuge in Southeast Asia for large water birds like the spot-billed pelican, milky stork, black headed ibis and the elusive masked finfoot.

See local fisherman on the Mekong River where WWF is working to restore natural water flows, sustain fisheries and protect wildlife.