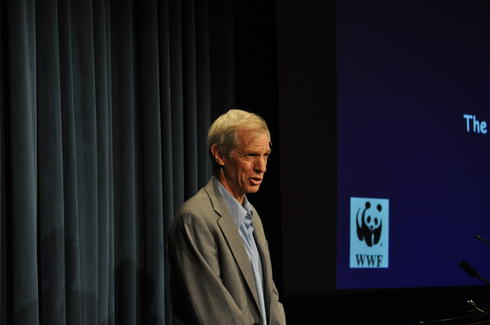 Director, Wildlife Conservation
George specializes in the training of conservation landscape design and priority setting, animal behavior, GIS training, and reserve design as a function of seasonal migrations. His research interests include the study of biology as a fundamental element of conservation work in Latin America.
George has served as the liaison between the Conservation Science Program and WWF's field offices and partners in Latin America and Madagascar, helping to apply the principles of conservation biology to real-world settings. In this position, he has taken the leadership role in developing conservation landscapes and action plans for WWF priority sites worldwide and has trained WWF collaborators in fundamentals of conservation biology. He received his Ph.D. from University of California, where he researched behavior of mixed species flocks among the avian communities of the lower montane forest of Costa Rica.
Email: george.powell@wwfus.org