Growing Food Systems Solutions for our Climate Future: Speakers
Dr. Melissa D. Ho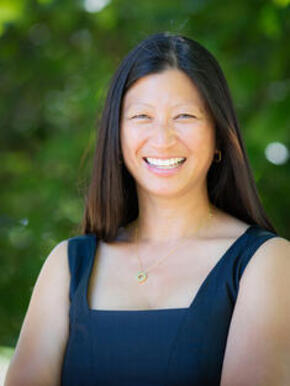 As Senior Vice President for Freshwater and Food at WWF-US, Melissa D. Ho drives landscape and transformational initiatives that increase the sustainability of agricultural systems and the conservation of water for the environment and ecosystems. She also supports the integration of food and water issues in all of WWF's other workstreams. Dr. Ho has over 25 years of experience as a scientist, policy advisor, and development professional. Throughout her career, Dr. Ho has leveraged a keen focus on the intersection of water and agriculture and its connections to energy and health. She has worked at the landscape level, with large-scale public irrigation systems, agricultural value chains, community-based water resource planning and management systems, as well as in household level water technology delivery through the private sector. Dr. Ho came to WWF from the Millennium Challenge Corporation, where she oversaw a $1.5 billion portfolio of infrastructure investments in West Africa. She also served at USAID overseeing the technical team responsible for the strategy development and implementation of Feed the Future. Previously, Dr. Ho developed and implemented the agricultural water management strategy and grant portfolio at the Bill and Melinda Gates Foundation. She has also served in various capacities in the US Congress. She has a PhD in plant physiology from the Pennsylvania State University, an MSc in soil science (plant-water relations) from the University of California, Davis, and a BSc in environmental systems from Cornell University.
Carter Roberts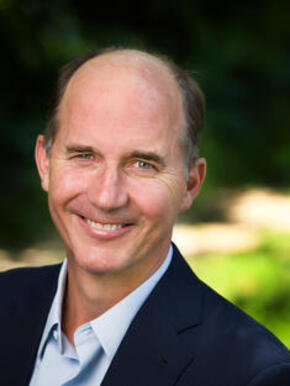 Carter Roberts is president and CEO of World Wildlife Fund in the United States. WWF, the world's largest network of international conservation organizations, works across 100 countries and enjoys the support of 5 million members worldwide.
Roberts leads WWF's efforts to save the world's great ecosystems and address climate change by linking science, field and policy programs with an ambitious initiative to work with markets and businesses to lighten their impact on the planet. He has worked with communities and heads of state in North America, Africa, Latin America and Asia; and has built partnerships with some of the world's largest corporations, including Walmart, Cargill and Mars to set new industry standards for resource efficiency.
Roberts earned his MBA from Harvard Business School following a BA from Princeton University, and subsequently held marketing management positions for Procter & Gamble and Gillette. He went on to lead international conservation and science programs for fifteen years at The Nature Conservancy before coming to WWF in 2004.
Roberts serves on the Boards of the Nicholas Institute for Environmental Policy at Duke University and the Grantham Institute for Climate Change at Imperial College and the London School of Economics. He is a member of the Council on Foreign Relations and most recently served on the International Finance Corporation's Advisory Panel on Sustainability and Business, as well as the Advisory Board of the Sustainable Energy for All (SE4All) initiative chaired by the Secretary-General of the UN.
Roberts lives in Washington, D.C. with his wife Jackie Prince Roberts and their three children.
Dr. Rajiv J. Shah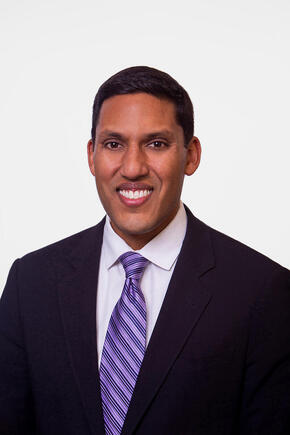 Dr. Shah serves as President of The Rockefeller Foundation, a global institution with a mission to promote the well-being of humanity around the world. The Foundation applies data, science, and innovation to improve health for all, nourish the world, end energy poverty, and enable meaningful economic mobility.
In 2009, he was appointed USAID Administrator by President Obama where he notably led the U.S. response to the Haiti earthquake and the West African Ebola pandemic. Previously, he served at the Bill & Melinda Gates Foundation, where he created the International Financing Facility for Immunization which helped reshape the global vaccine industry and save millions of lives. He is married to Shivam Mallick Shah and they have three children.
Dr. Wanjiru Kamau-Rutenberg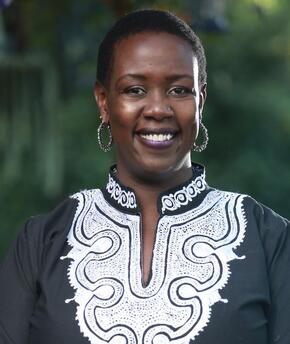 Wanjiru Kamau-Rutenberg is the inaugural Executive Director of the Rise program. In this role she is responsible for the design and delivery of the program.
Dr. Kamau-Rutenberg previously served as the Director of African Women in Agricultural Research and Development (AWARD) which works towards inclusive, agriculture-driven prosperity for the African continent by strengthening the production and dissemination of more gender responsive agricultural research and innovation. Prior to AWARD, Dr. Kamau-Rutenberg founded and served as Executive Director of Akili Dada, an award-winning leadership incubator that invests in high-achieving young women from under-resourced families, who are passionate about driving change in their communities. She was also an assistant professor of Politics at the University of San Francisco where her academic research and teaching interests centered on African politics, gender, international relations, ethnicity, and democratization, and the role of technology in social activism.
She has received recognition for her work, including being honored as a White House Champion of Change by the Obama Administration, named one of the 100 Most Influential Africans by New African magazine, recognized as a Ford Foundation Champion of Democracy, awarded the United Nations Intercultural Innovation Award, and named one of Kenya's Top 40 Women Under Age 40 and an Archbishop Desmond Tutu Fellow.
Irish Baguilat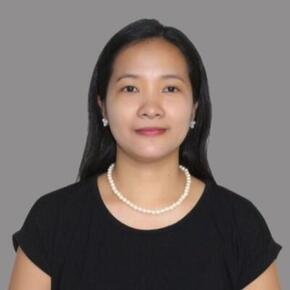 Irish is based in the Philippines. She is the Coordinator for UN Decade of Family Farming and Women Farmers' Agenda at Asian Farmers' Association for Sustainable Rural Development (AFA) where she collaborates and provides guidance to national farmers organizations on several initiatives in line with AFA's Priority Agenda. She is representing AFA in the steering committee of AgriFoSe2030, Agriculture for Food Security.
Previously, she served as the Food and Nutrition Security Program Manager and Coordinator for an international non-government organization where she led the implementation of development projects and action research programs around the following themes – agriculture-based livelihoods, food security, nutrition and family farming. She was also an Applied Learning Manager that allowed her to design and implement training programs on agroecological agriculture approaches in countries in Southeast Asia, East and Southeast Africa. She has a degree in agriculture and community development.
Federico Bellone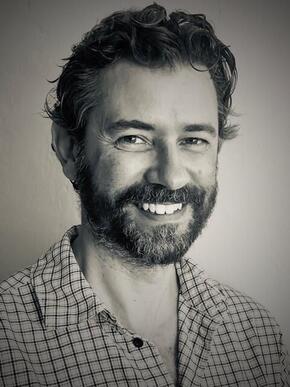 Federico acts as sector lead for the Regenerative Food and Agriculture Systems component in the Nature Based Solutions team that support the High-Level Champions to COP26. His main goal is to mobilize Non-State Actors in developing pathways for pivoting food and agriculture systems from present day sources of atmospheric carbon to net carbon sinks in the future, as a substantial contribution to the 1.5oC by 2050 global effort.
He studied environmental science (BSc), environmental technology (MSc), and international relations (MA), as well as oceanography. Formerly he was Managing Director for Latin America at Porticus, a global international private foundation; international portfolio manager at Avina Foundation focusing on forest conservation in the Pan-Amazon Basin, and with the Spanish International Development Agency (AECID), where he helped design biodiversity and sustainable livelihood programs across Latin America. He is passionate about regenerative design for people, communities, businesses, and ecosystems.
Dr. Martin Frick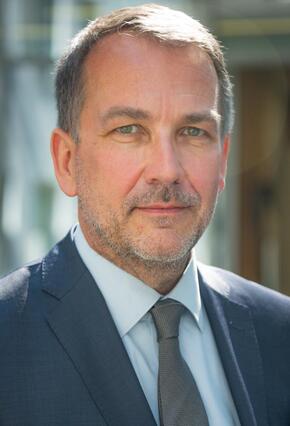 Martin Frick is the Deputy of the UN Secretary-General's Special Envoy for the Food System Summit 2021. He served before as the Senior Director of UN Climate Change where he was overseeing the implementation of the Paris Agreement and the secretariat's Climate Action work. As programme director for former Secretary-General Kofi Annan's Foundation, he developed the founding narrative of climate justice. He previously served as Director for Climate Change at the Food and Agriculture Organization of the United Nations. He was the German representative for human rights and humanitarian affairs at the UN General Assembly and served as the European Union's lead negotiator in the establishment of the UN Human Rights Council. As Ambassador to the international organizations based in Germany, he helped building up the UN's sustainability hub in Bonn. He holds a PhD in Law from Regensburg University and was a guest lecturer at the Hertie School of Governance in Berlin.
Dr. Lawrence Haddad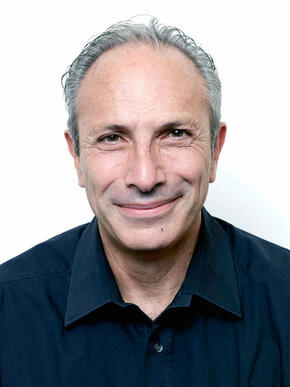 Dr Lawrence Haddad is GAIN's Executive Director since 2016. In this capacity, since 2020 and up to the United Nations Food Systems Summit that took place on 23 September, Dr Haddad chaired Action Track 1 to ensure access to safe and nutritious food for all. He is also the co-convener of the Standing Together for Nutrition.
Prior to GAIN, Lawrence was the founding co-chair and lead author of the Global Nutrition Report from 2014 to 2016. From 2004 to 2014, Lawrence was the Director of the Institute of Development Studies (IDS), the world's leading development studies institute. Before joining IDS in 2004, he was Director of the Food Consumption and Nutrition Division at the International Food Policy Research Institute (IFPRI) from 1994 to 2004. From 2009 to 2010, he was the UK representative on the Steering Committee of the High-Level Panel of Experts (HLPE) of the UN Committee on World Food Security (CSF). From 2010 to 2012, he was the President of the UK and Ireland's Development Studies Association. An economist, Lawrence completed his PhD in Food Research at Stanford University in 1988.
In June 2018, the World Food Prize Foundation awarded the 2018 World Food Prize to Lawrence Haddad, and David Nabarro, former Special Adviser to the UN Secretary General.
Michelle Nunn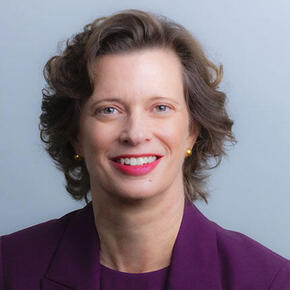 Since July 2015, Michelle Nunn has been president and CEO of CARE USA, a leading humanitarian organization that fights global poverty and provides lifesaving assistance in emergencies. In the last fiscal year, CARE worked in 100 countries and directly reached nearly 70 million people.
Nunn took the helm of CARE in 2015 and is spearheading an ambitious strategy to support 200 million of the world's most vulnerable people to overcome poverty and social injustice by 2030. Under Nunn's leadership, CARE has invested in innovative new programs and partnerships with private corporations and other nonprofits to increase its impact. Since assuming leadership of CARE, Nunn has set a goal of increasing CARE's micro-savings program from 7 million participants to 60 million participants by 2028.
Before joining CARE, Nunn had built an illustrious career of civic and public service as a social entrepreneur, a nonprofit CEO, and a candidate for the U.S. Senate. She co-founded the volunteer-mobilization organization Hands On Atlanta, and expanded it from a single entity to a national network of more than 50 affiliates. Nunn oversaw that group's merger with Points of Light, creating the world's largest organization dedicated to volunteer service, with affiliates across the globe engaging more than 70,000 corporations and nonprofit organizations. Nunn served as Points of Light CEO from 2007 to 2013.
A Phi Beta Kappa graduate of the University of Virginia, Nunn majored in history with a minor in religion and earned her Master's Degree in Public Administration from the Kennedy School of Government at Harvard University. She also received a Kellogg Fellowship to study faith and social justice in more than a dozen countries, from Peru to Namibia to Jordan.
Nunn currently lives in Atlanta with her husband, Ron Martin, and their two children, Vinson and Elizabeth.
Dr. Joao Campari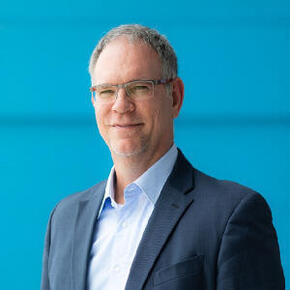 Joao Campari has over 25 years of experience in international development. Currently, Joao is Global Leader of WWF's Food Practice, leading the Network's efforts to enhance the sustainability of the global food system, including nature-positive production, sustainable diets and reduction of food loss and waste. Prior to WWF, Joao held the position of Special Environmental and Sustainability Advisor to Brazil's Minister of Agriculture. Joao has held technical and executive positions in multilateral and bilateral agencies (World Bank, UNDP and DFID), in the federal government of Brazil (Ministry of the Environment) and has advised national and sub-national governments (in Brazil, Argentina, Bolivia and Paraguay) on the design and implementation of regional development policies, combining socio-economic rural development with conservation. For thirteen years, Joao worked for The Nature Conservancy as Program Director in Latin America, Executive Director in Brazil and Lead Economist for the Global Lands program. Joao holds a bachelor's degree in international relations and economics, a master's degree in economics, a Ph.D. in environmental economics. He has published two books on the economics of tropical deforestation and, in 2014, he was nominated among the top 100 Brazilian leaders in the agricultural sector for the disruptive work conducted on agriculture and conservation. Joao has served on the sustainability advisory boards of NGOs, global agri-food platforms and companies. In 2018, he served in the Global Futures Council on Food System Innovation. Currently, he serves as Chair of Action Track 3 of the UN Food Systems Summit (Boost Nature-Positive Production).