We are at an urgent moment. We must identify and adopt new ways to achieve our conservation goals, and speed is critical.
Impact investments aim to generate positive, measurable impact as well as financial return. Through these investments, WWF supports innovative business ideas that deliver positive benefits for people and nature.
The companies we direct investment to have big potential; they are developing technologies and scalable processes that quickly catalyze needed change for conservation and societal challenges. But they are often small or early-stage and lack access to traditional capital markets for funding. Bridging the gap between philanthropy and mainstream capital markets and providing additional access to funds allows these companies to accelerate development, test solutions and learn faster.
Through WWF's technical expertise, science-based approach, on the ground presence in over 100 countries, and relationships with companies, governments, and NGOs, WWF is working to build impact investment into a core finance tool to help achieve our mission and conservation objectives. We are starting with a focus on sustainable aquaculture and the opportunity to improve water quality, coastal ecosystems, and create more efficient food systems.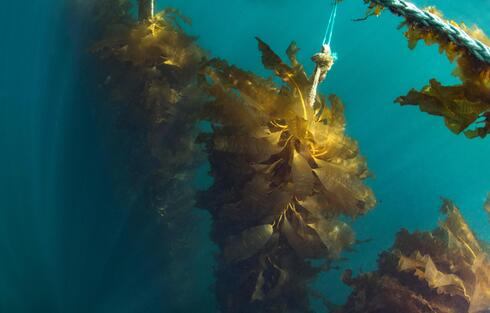 Seaweed farming produces nutritious food for people and animals without the use of fertilizer, pesticides, freshwater, or arable land. The farms can improve the water column in which they operate by absorbing excess nutrients, like nitrogen and phosphorus. Seaweed absorbs C02 as it grows, making it a valuable carbon sink. And seaweed farming also provides an alternative revenue opportunity for coastal communities dependent on wild fisheries.
Farming seaweed in offshore waters is in early days, but provides more space to scale, without displacing nearshore uses. But new technologies, processes, and market innovation are needed to accelerate data gathering, learning, and industry growth.

WWF-US has made its first impact investment in Ocean Rainforest to accelerate and scale growth of global offshore seaweed production for the benefit of local communities and climate gains. Ocean Rainforest is a small for-profit, early-stage company that operates a seaweed nursery, farms, and processing facility in the Faroe Islands, located in the North Atlantic between Norway and Iceland. It is the largest farmed seaweed operation in the western hemisphere.
WWF-US has made its second impact investment in Oceanium, a UK-based seaweed processing and food and material innovation business. The funding will be used to scale up a biorefinery and processing model to help expand the market for seaweed. Their process will create proteins and feedstock for biodegradable packaging alternatives to petroleum-based plastics. Learn more.