WWF is challenging cities to do more than turn out their lights for Earth Hour.

The Earth Hour City Challenge is a year-long competition among cities to promote renewable energy and prepare for climate change. U.S. cities that participate are recognized for their efforts in spreading the global movement to create more sustainable, resilient cities and can compete for the title of U.S. Earth Hour Capital as well as grants from WWF.
LOCAL INNOVATION. GLOBAL CELEBRATION. Will your city inspire the world?
As cities are the frontlines of climate change hazards and sources of climate leadership WWF's Earth Hour City Challenge (EHCC) is mobilizing action and support from cities in the global transition towards a climate friendly one-planet future. The central goal of the City Challenge is to highlight and reward city governments that are making substantial long-term efforts to combat climate change. Cities are invited to report inspiring, and credible commitments and actions transitioning to renewable energy and building climate resilient community. They are also encouraged to highlight co-benefits of such actions, in relation to food, water and energy security challenges.
Any city or town in the U.S. can join the Earth Hour City Challenge. To participate, cities must report at least one commitment to quantifiably reduce greenhouse gas emissions, expand renewable energy, or increase energy efficiency and one action undertaken or planned to meet those commitments. (Note: To be considered for the title of Earth Hour Capital, a city must also report at least one year's greenhouse gas emissions inventory).
How to Join
To join the City Challenge, please follow the step-by-step process below.
1
Complete the interest form (for city staff only)
Complete the form below to indicate your interest; a WWF representative will contact you soon to answer any questions you may have.
2
Create your profile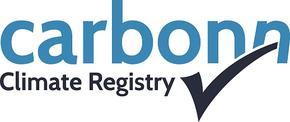 Set up your free profile at the carbonn Climate Registry (cCR).
EHCC participants share plans and projects in cCR, a free, global database of municipal action developed by our partner, ICLEI—Local Governments for Sustainability.
3
Share your work
Enter your climate and sustainability plans and projects into carbonn. The EHCC requires cities share at least one "City Commitment" and one "City Action".
Please refer to these resources for further details on what and how to share your work—and how to take advantage of all the functionality—using cCR.
Instructions for Earth Hour City Challenge Participants
Benefits
The Earth Hour City Challenge provides national and international recognition, resources, and support to all participating cities. It is a unique opportunity to draw on the assets and expertise of WWF, the world's largest conservation organization, to help achieve sustainability goals you have set for your city.
Be acknowledged for your city's leadership on climate change and renewable energy
Compete for recognition as the U.S. or even Global Earth Hour Capital
Increase awareness of your city among state and national policy makers
Collaborate with an expanding global community of more than 160 EHCC cities
Compare and track your local climate actions in an online database with data from more than 400 other cities worldwide
Testimonials
"The City of Richmond wanted to participate in the Earth Hour City Challenge because we're proud of our sustainability accomplishments and we wanted to share our achievement. We know we have a lot more work to do and the Earth Hour City Challenge is a great way for our city government and our community to get inspired to continue moving forward!"

Alicia Zatcoff, Sustainability Manager, City of Richmond, VA

"The City of Cleveland jumped at the chance to participate in the Earth Hour City Challenge. The challenge was a great opportunity to tell our story and to bring together many of the initiatives we are already working on, and share this work nationally and globally. Even more importantly, participation allowed us to learn from other cities, challenging us to think more creatively with respect to climate action in Cleveland. While Cleveland is committed to acting locally on climate change, being connected to a global movement is important to understand the context within which we do our work."

Jenita McGowan, Chief of Sustainability, City of Cleveland, OH

"Chicago strives to be the most livable, competitive and sustainable city. In Spring of 2013, the City was honored to be named an Earth Hour Climate Leader and to work with World Wildlife Fund on an innovative program leveraging open data and technology to engage residents in climate action. WWF has been a tremendous partner in engaging the community around Chicago's sustainability efforts through the Earth Hour City Challenge. We look forward to continued opportunities to work together."

Karen Weigert, Chief Sustainability Officer, Mayor's Office, City of Chicago, IL
Participating Cities
Participating U.S. Cities (to date)
Albany, CA
Ann Arbor, MI
Antioch, CA
Asheville, NC
Atlanta, GA
Baltimore, MD
Beaverton, OR
Benicia, CA
Berkeley, CA
Boston, MA
Boulder, CO
Burlington, VT
Charlottesville, VA
Chicago, IL
Chula Vista, CA
Cincinnati, OH
Cleveland, OH
Coconut Creek, FL
Columbus, OH
Dedham, MA
Duluth, MN
El Cerrito, CA
Evanston, IL
Flagstaff, AZ
Flint, MI
Foster City, CA
Fremont, CA
Grand Rapids, MI
Hawthorne, CA
Hayward, CA
Hillsboro, OR
Houston, TX
Janesville, WI
Knoxville, TN
Las Cruces, NM
Las Vegas, NV
Lexington, KY
Manhattan Beach, CA
Martinez, CA
Miami, FL
Morristown, NJ
Nashville, TN
North Little Rock, AR
Oakland, CA
Oak Park, IL
Pinecrest, FL
Pittsburg, CA
Providence, RI
Richmond, VA
Rock Hill, SC
San Rafael, CA
Santa Cruz County, CA
Santa Fe, NM
Santa Monica, CA
Seattle, WA
Southfield, MI
Sunnyvale, CA
University City, MO
Waukesha, WI