Jaguars & Wildlife of Brazil's Pantanal
A WWF Expedition to Brazil's Pantanal with Catherine Blancard, WWF's Senior Communications Director
Download Brochure
Please contact Karl Egloff at (202) 495-4119 or Karl.Egloff@wwfus.org for more information about our invitation-only journeys.
---
Situated in the heart of South America, the Pantanal is the world's largest tropical wetland, covering 75,000 square miles, and is one of the most biologically-rich environments on the planet. It is a refuge for iconic wildlife, including the hyacinth macaw, the caiman, and giant river otters—creating an intricate food chain made up of the largest concentration of wildlife in the Americas. At the apex is the elegant and elusive jaguar. WWF and partners have worked in the Pantanal since 1998, helping to protect this extraordinary ecological system, so humans and nature can continue to thrive. Over the last several years, WWF supported a new transboundary sustainable development and conservation strategy in partnership with the governments of Bolivia, Brazil, and Paraguay that will protect this globally significant freshwater resource.
Join WWF's Catherine Blancard and local experts on a journey into the heart of our efforts as we visit the regions vital to the future of the Pantanal. This once-in-a-lifetime opportunity explores firsthand how WWF is working on-the-ground with communities, NGOs, governments, and the private sector to protect the iconic wildlife, habitat, and the people who call this extraordinary region home. On foot, by boat and in 4x4, we will venture into the verdant depths of the Pantanal.
---
About Our Expert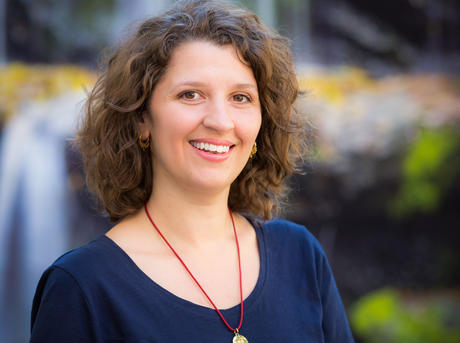 Catherine Blancard currently serves as Senior Communications Director at World Wildlife Fund. Previously, as a member of WWF's Freshwater Team, Catherine was responsible for strategy development, project implementation, and led communications initiatives in support of efforts to protect freshwater ecosystems around the world, including the Pantanal. In coordination with local colleagues, she helped to realize the historic signing—at the 8th World Water Forum in Brazil in 2018—of the trinational initiative for the sustainable development and conservation of the Pantanal. Catherine also collaborated on communications efforts around the 2018 Journey of Water, an expedition to connect people with nature's water sources and build momentum for the long-term protection and sustainable development of the Pantanal region. Catherine received her B.S. in Communications from Boston University and took graduate courses on international development and sustainability at the American University of Paris.
---
Please contact Karl Egloff at (202) 495-4119 or Karl.Egloff@wwfus.org for more information about our invitation-only journeys.