Jared Leto, WWF Global Ambassador
"I'm committed and passionate about doing all I can to help ensure that endangered animals survive, and will continue to encourage others to get into action as well. I'm honored to join with WWF and the global conservation community and do my part. I hope you will too."

Jared Leto WWF Global Ambassador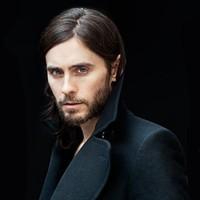 Academy Award-winning actor, musician, director and entrepreneur Jared Leto has been a WWF Global Ambassador since 2015. Working together, we're focusing on the most urgent, pressing issues facing our planet, including tackling urgent threats like the illegal wildlife trade and climate change.
At WWF we recognized long ago that if we hope to save the world's most important ecosystems and species, we can't do it alone. It's critical to our work that we engage, inspire and mobilize millions to join together. Teaming up with Jared Leto helps amplify our message and inspire action around the world.
Leto's first year as a global ambassador has been busy. In late 2014, he traveled with WWF to South Africa and helped tag and collar three southern white rhinos as part of a translocation project designed to safeguard the species from poachers. Leto is equally dedicated to protecting America's majestic landscapes and creatures. In the summer of 2015, he met with WWF, Yellowstone National Park staff and the Eastern Shoshone Tribe to learn about bison conservation and wilderness protection efforts.
"The world needs to wake up to the fact that we're losing rhinos, elephants and other critically important species," said Carter Roberts, president and CEO of WWF. "Their recovery lies in our hands. We need strong voices that can mobilize the efforts of many and I'm grateful to Jared Leto for lending his reputation and passion to the cause."
Leto, a WWF Global Ambassador, spoke out against wildlife crime as part of a World Wildlife Day event on March 3, cohosted by WWF President and CEO Carter Roberts.