Magical Mekong: A River Journey through Vietnam and Cambodia with Stuart Chapman
Please contact Karl Egloff at 202-495-4119 or [email protected] for more information about our invitation-only journeys.
About Our Expert
Stuart Chapman,
WWF Representative for the Greater Mekong Program
For more info on our expert and the region, watch his TEDxWWF talk.
Since the age of five, Stuart knew he wanted to be a "naturalist". Stuart attended the UK's first professional conservation course. After graduating, he worked in nature reserves within the UK before a two year posting as a park ranger trainer in China's Wolong Panda Reserve. He started working for WWF in 1993 initially in Viet Nam's Bach Ma National Park. Later as a head of the WWF-UK Species Program, he successfully devised a campaign which resulted in a change in UK law to make wildlife trade crime an arrestable offence.
In 2008, he took the position of Conservation Director, WWF Greater Mekong, and worked to campaign against the construction of Lower Mekong mainstream dams and the regions rampant illegal wildlife trade. In 2013, Stuart was appointed as Representative, WWF-Greater Mekong and led the establishment of a new WWF program in Myanmar with the formal opening of WWF Myanmar in 2014. Stuart has a true passion for the Mekong and is always thrilled to share his in depth knowledge of the river and the people and wildlife it supports.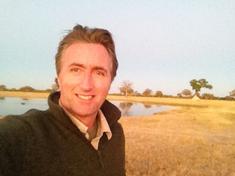 Vietnam and Cambodia | October 19 – 27, 2017
(Optional Angkor Wat Extension October 27 – 29)
The Greater Mekong region holds irreplaceable riches—ranging from rare wildlife in spectacular natural landscapes to communities with distinct cultural heritages. Winding almost 3,000 miles from the Tibetan plateau down to the South China Sea, the Mekong River boasts the world's largest inland fishery and is second only to the Amazon River in terms of fish biodiversity. However, unprecedented social and economic development in the region makes conservation work here especially urgent and crucial.
Join Stuart Chapman, WWF Representative for the Greater Mekong Program, and local WWF experts to gain insight into the lives of the people who depend on the river for their way of life, the wildlife that rely on its waters, and the ways WWF is helping protect its future. Beginning in Saigon, we'll cruise towards the border with Cambodia. Along the way we'll visit Tram Chim National Park, one of the most important remaining expanses of wetlands in Vietnam, where WWF is working to restore natural water flows, fisheries and wildlife. In Phnom Penh, Cambodia's bustling capital, we'll visit cultural sites and WWF's office before continuing on to Tonle Sap Lake. Designated as a UNESCO Biosphere Reserve in 1997, Tonle Sap Lake is home to entire floating villages and the richest freshwater fishing grounds in the world. In Siem Reap we'll complete our cruise or join the optional Angkor Wat extension to marvel at the sprawling complex of ancient temples.
Pricing
$9,930 per person
Optional Angkor Wat/Siem Reap Extension: $980
---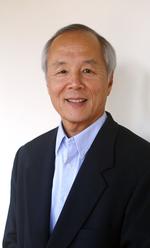 Watch as Jim Sano, Vice President, Travel and Conservation shares his first person account of the Magical Mekong expedition through Vietnam and Cambodia, told through vivid photos. Learn more about the region and what to expect on this once in a lifetime journey into the heart of WWF's work.
View Mekong Webinar h