Markets Institute: Issues, Trends, and Tools Hub
The Markets Institute identifies global issues, trends, and tools around the most pressing challenges of our time. Each year we release a list of what we see as the top emerging industry developments to help stakeholders stay ahead of the curve—and to help us all shift faster.
You can read each year's breakdown, or continue below to learn more about some of those on which we've taken a deeper dive.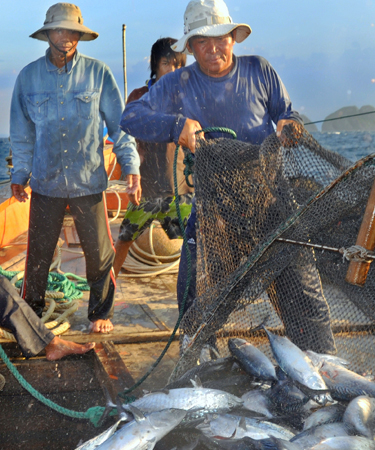 Illegality in our Supply Chains
WWF research found between 5 and 50% of globally traded commodities were produced illegally, posing risks for human rights, ecosystems, governments, and companies. The Markets Institute engages these supply chains to develop tools that prevent, detect, and respond to illegal activity in production. Learn more.
---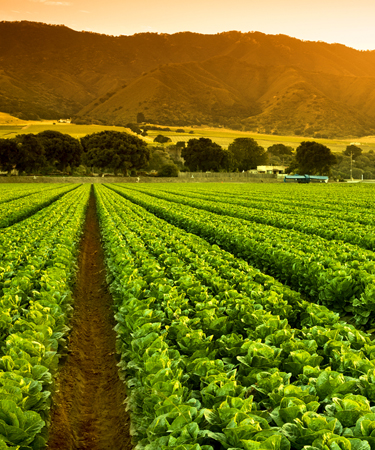 The Next California
California produces more than 1/3 of the vegetables and 2/3 of fruits and nuts that are grown in the United States. But California's warming climate makes farming there less certain in the future, as it will likely suffer the impacts of climate change and extreme weather events in the future. Every country has a California in its food system—a place we rely on to feed millions of people—and none of them are anticipating the impacts of climate change. We need to explore "The Next Californias" around the world, looking at the viability of shifting some fruit and vegetable production to ensure a more climate-resilient food system in the coming decades.Our first Innovation Analysis on this topic investigated the potential in the mid-Mississippi Delta River region to take on more specialty crop and value added production, equity, and finance models when a system is built from scratch.
---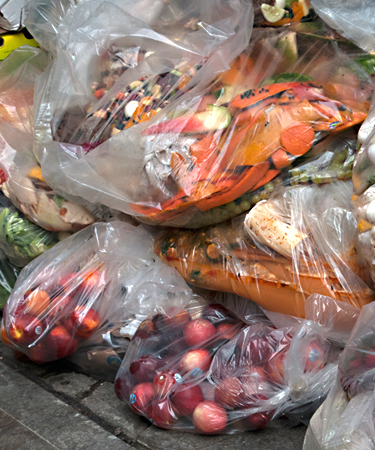 Food Loss and Waste
It is estimated that eliminating existing food loss and waste could help reduce greenhouse gas emissions and halve the amount of new food needed by 2050. Today, we are working with companies from the hospitality, retail, and food service sectors, to explore how best to measure and reduce waste. Learn more.
---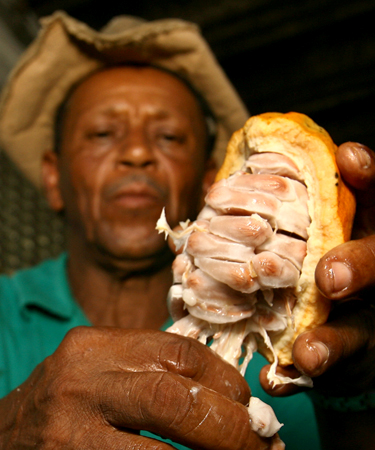 Shifting Cocoa Production
Aging farmers, low producer income, soil degradation, and climate change are contributing to a decline in productivity in the cocoa sector. Using new business models and finance tools, the industry can revitalize itself by tapping into the demand of sustainable production. Learn more.
---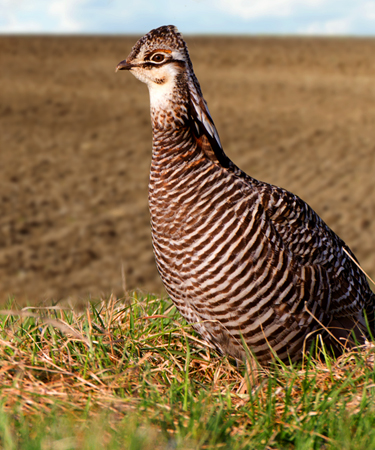 Arcs of Habitat Loss
The expansion of food production has involved many more ecosystem impacts than deforestation, and we must learn more about the impacts on terrestrial and aquatic ecosystems beyond tropical forests. The goal of this topic is to present a system of "arcs"—how food production is impacting a range of critical habitats that must be examined for protective and mitigation action. The primary arcs discussed are soils, groundwater, freshwater systems, temperate and tropical grasslands, tropical dry forests, and the ocean bottom. Read the concept.
---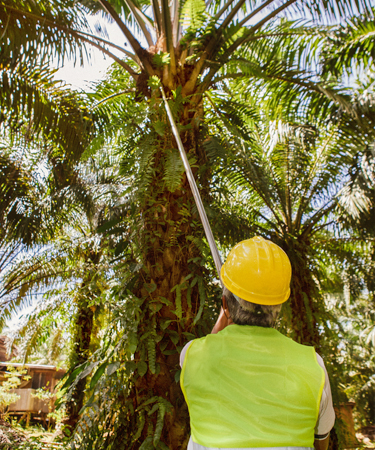 The 200 Billion Dollar Gap
Corporate commitments amounting in $450 billion to source more sustainably produced raw materials have met little over 50%, resulting in a $200 billion gap. We work with financial institutions, traders, and global food companies to better understand and address the greatest obstacles to closing this gap, one of which will require producers having access to inputs and capital needed to invest in more sustainable practices. Learn more.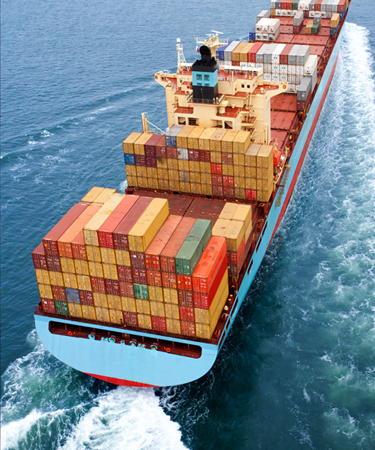 Supply Chain Emissions & Corporate Commitments
Globally, the food system—including habitat conversion for farmland—contributed between 21-37% of global greenhouse gas emissions. The largest emissions sources are from deforestation and habitat conversion and livestock and rice production, but they also include fuel for farm vehicles and energy use for farm operations, as well as methane and nitrous oxide emissions from pasture, farmland, or aquaculture ponds. Some of the largest companies in the world have pledged to take actions to reduce GHG emissions by setting Science-Based Targets. For many sectors, the largest sources of a company's emissions lie upstream and/or downstream of their core operations in their value chain – these are known as Scope 3 emissions in the GHG protocol. We work with food and fiber companies and entire sectors to learn how to achieve emissions reductions more effectively for different crops and geographies by identifying the incentives that will help producers reduce their impacts more quickly.
---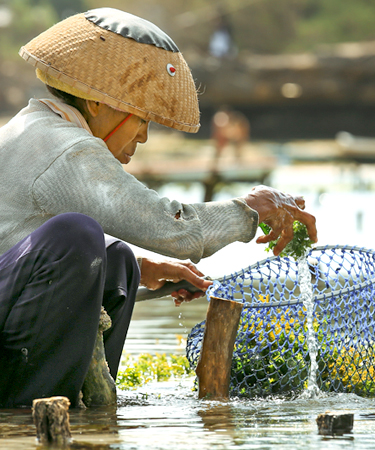 Scaling up Seaweed Farming for Climate, Nutrition, and Livelihood Gains
Around the world, climate change and overfishing are challenging the livelihoods of fishers. Many women in fishing households have turned to seaweed farming to supplement family income. However, the markets and value chains of seaweed are not transparent - resulting in lower prices and less bargaining power for women. What if we can disrupt the market forces that marginalize women seaweed producers by piloting new farming approaches, restructuring business models and seeking alternative markets—including markets for carbon capture and/or sequestration and nitrogen and phosphorus capture—to protect and empower coastal communities? Through increased scale, offshore seaweed farming has the potential to expand carbon sequestration, fight climate change, increase food production, and improve livelihoods for these communities.
---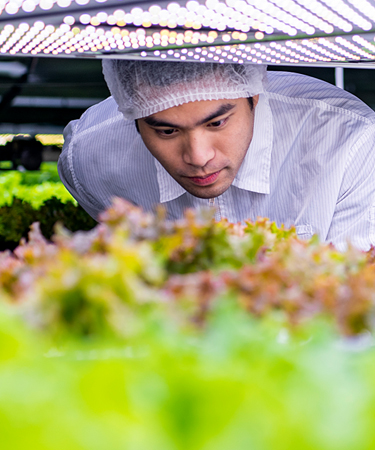 Soilless Ag / Controlled Environment Agriculture
One path toward a more resilient, accessible food system is more distributed capacity, a system in which some nutritious food is produced at scale closer to consumers, with more efficient use of inputs, less waste, and fewer GHG emissions. We are exploring if/when indoor, soilless agriculture can help us get there. Also called controlled environment agriculture (CEA), this growing industry has generated excitement for its potential to decrease conventional agriculture's pressures on land, biodiversity, natural habitat, and climate. There's also potential to produce food in or closer to food deserts, use stranded urban assets and infrastructure, and create employment opportunities. However, it faces hurdles in getting to scale.
Our Innovation Analysis examined the various systems and tech that fall under CEA, such as hydroponics, aquaponics, and aeroponics, to get a clear picture of the social, environmental, and economic opportunities, challenges, and possible paths ahead for both people and planet.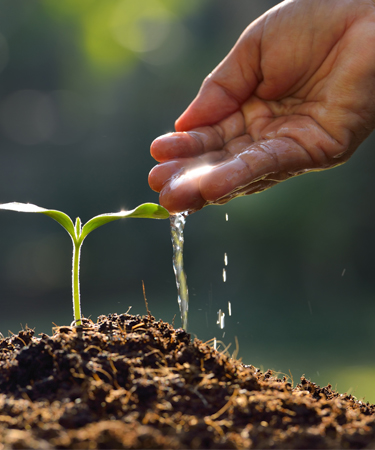 Global Environmental Trade Regulations
Codex Planetarius is a proposal for a mandatory system to monitor the health of renewable environmental resources used to produce globally traded food. Focused on a planetary scale, it establishes and requires minimum performance levels for countries to enter global markets. The idea is based on the existing Codex Alimentarius, the only internationally recognized set of standards to ensure food is safe and can be traded. Read the proposal.
---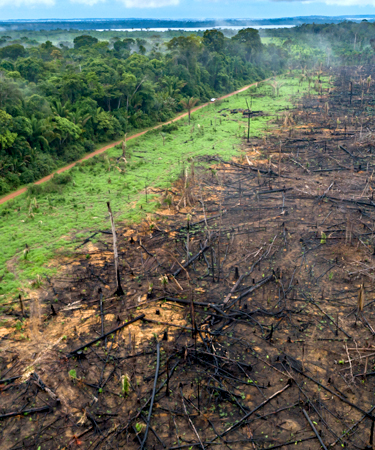 Taking Deforestation and Conversion out of Supply Chains
We are losing habitats such as forests and grasslands at an alarming rate, as they are burned, cleared, or plowed into cropland and grazing land for food production. The deforestation and conversion of habitats harms both people and nature—driving biodiversity loss, disrupting freshwater cycles, eroding soils, driving climate change, and marginalizing the communities that depend on them.
Beef and soy production are two of the leading drivers of this, transforming landscapes in the Amazon, Cerrado, and Chaco in South America, and the Great Plains in the US and more. WWF has developed an Implementation Toolkit to help companies move from commitment to action to tackle this issue and take deforestation and conversion out of their supply chains.
---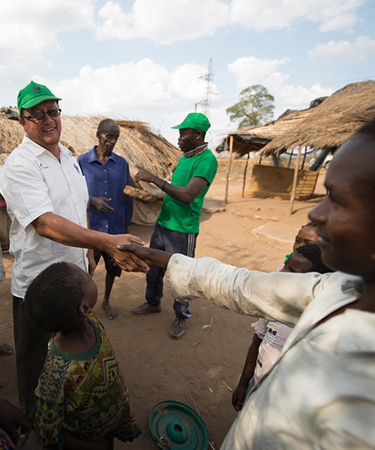 Long Term Contracts
This financial mechanism can play a key role in driving more sustainable agriculture, particularly in the face of climate change and more resilient food systems. They can be a key part of a business strategy that develops value for the buyer as well as the seller by leveraging longer-term investments in more sustainable food production. Learn more.
---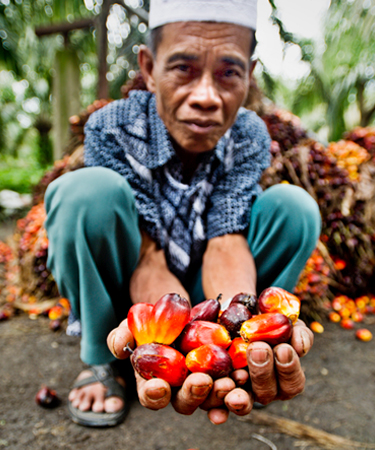 New Business Models to Transform Smallholder Palm Oil Producers
Palm oil could be the most sustainable edible oil today, but unfortunately, production has resulted from the clearing of some of the most biodiverse and carbon rich sinks on the planet. Smallholders in local communities often have their own plantings, but productivity is low, and the communities often serve as sources of low-cost labor. The production from such areas is marginal and used to fill raw material supply gaps as needed at prices set by mills. The Markets Institute is developing a new business model for smallholder and community oil palm production that would avoid deforestation or conversion, carbon emissions, and the marginalization of local communities. The goals are to replant old plantations with better genetics, expand plantings only on degraded land, and help communities of smallholders work together to negotiate access and even equity in downstream processing plants. In short, the proposed business model will use the market to change it, exploring the use of long-term contracts with global retailers and brands and other market and finance mechanisms to send clear signals about the business case and consumer desire for more sustainable production particularly from smallholders.
---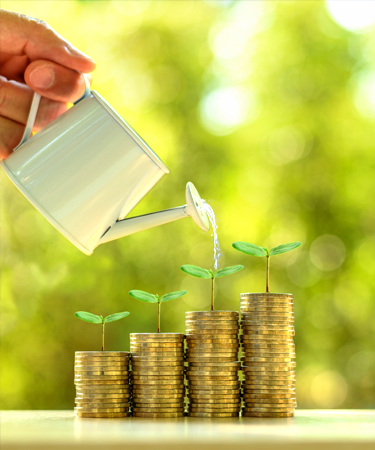 Impact Investment
Impact investments aim to generate positive, measurable impact as well as financial return. Through these investments, WWF supports innovative business ideas that deliver positive benefits for people and nature. The companies we direct investment to have big potential; they are developing technologies and scalable processes that quickly catalyze needed change for conservation and societal challenges.
Through WWF's technical expertise, science-based approach, on the ground presence in over 100 countries, and relationships with companies, governments, and NGOs, WWF is working to build impact investment into a core finance tool to help achieve our mission and conservation objectives. Learn more.
---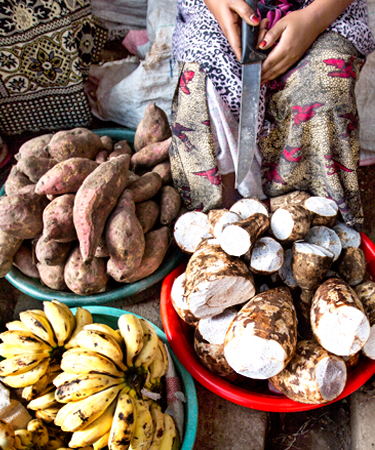 African Orphan Crops Consortium (AOCC)
Africa is mostly dependent on imported food to meet local food needs, with the population is expected to double by 2050 and is growing at a faster rate than any other global region. The goal of the AOCC is to address this issue by identifying the 101 most important African food crops that had never benefitted from modern plant breeding, map the genomes, and put all information in the public domain, train and equip Africans in modern plant breeding techniques, and bring improved seeds and cuttings to farmers so they can produce these new varieties. The crops were identified, the genomes of most have been mapped, some 150 plant breeders have been trained, and new seeds and cuttings are available to farmers. All of this happened in less than ten years. Learn more.