Markets Institute: Thought Leader Group
The Markets Institute's Thought Leader Group (TLG) is comprised of diverse global leaders, thinkers, innovators and "extrapreneurs." Their role is to help identify and prioritize issues, as well as provide insights, expertise and intelligence around our work. The TLG includes representatives of multinationals, trading companies, NGOs, academia, media, government, and global financial institutions.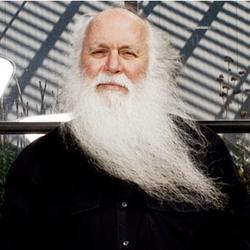 Howard Shapiro
Chief Agricultural Officer | Mars Incorporated
At Mars, Howard is responsible for the plant science of their primary agricultural products, investigation of potential new plant-based solutions for use in their brands, and review and oversight of their existing and future plant-based research. He is an Adjunct Professor in the College of Agriculture and Environmental Sciences, at the University of California, Davis; and has lectured in the Department of Plant Sciences and the Department of Nutrition at UC Davis. He served as the Co-Chairman for the Second World Congress of Agroforestry, held in Nairobi in 2009.
He has twice been a university professor, twice a Fulbright Scholar, twice a Ford Foundation Fellow and winner of the prestigious National Endowment for the Humanities Award. He has worked with indigenous communities, non-governmental organizations, governmental agencies and private institutions throughout the world and many national and regional agricultural institutions as an advisor and policy maker.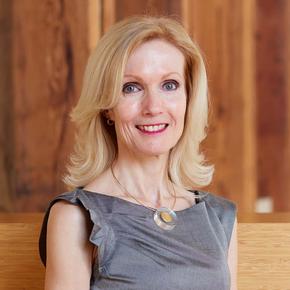 Sabine Miltner
Program Director | Moore Foundation
Sabine leads the conservation and markets team, overseeing the foundation's work on decoupling food production from ecosystem degradation by aligning market incentives with conservation outcomes.
Sabine's career as a finance professional has spanned the public and private sectors with a focus on sustainability/climate change and developing countries. Most recently, she was the group sustainability officer of Germany-based Deutsche Bank AG and worked with senior management on the step-wise integration of sustainability and financial goals.
Previously, Sabine was a director at the Institute of International Finance (IIF), leading the work to improve conditions for private investment in developing countries. She started her career as an economist at the International Monetary Fund working in Africa, Eastern Europe and the Caribbean.
Sabine earned a PhD in economics from Harvard University and a M.A. in economics (Diplom Volkswirt) from the University of Mannheim, Germany.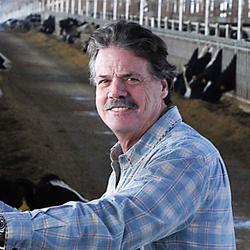 Mike McCloskey
Founder | Fairlife Farms
Mike McCloskey is Co-Founder and CEO of Select Milk Producers, the sixth largest milk cooperative in the country. He is also Chairman of the Board for Fair Oaks Farms, a highly rated and visited agritourism destination in Northwest Indiana which also brands and processes its own bottled milk, gourmet cheese and ice cream. Dr. McCloskey's home dairy is Prairie's Edge Dairy Farms, also in Northwest Indiana, which milks 15,000 cows living in free-stall barns and is recognized as being the leading dairy in the U.S. from many perspectives. Prairie's Edge Dairy Farms harvest their cow manure and through digesters create more than enough electricity to power all of their farms as well as creating bio-based CNG to fuel 42 milk trucks and thus displacing 2 million gallons of diesel use annually.
Dr. McCloskey founded and serves as the acting Chairman of Southwest Cheese Company, a joint venture between Glanbia Foods, Dairy Farmers of America and Select Milk Producers. In 2005, Southwest Cheese Company opened as $230 million cheese plant located in Clovis, New Mexico. It employs 260 people, receives 10 million pounds of milk per day and annually produces 250 million pounds of cheese. It is the largest cheddar cheese plant in the world.
Another strategic initiative Dr. McCloskey leads is to create proprietary value-added dairy products. In this regard, Dr. McCloskey had been instrumental in the invention of patented milk processing & dispensing systems owned by Select and its affiliate, fairlife a dairy-based health and wellness company. Fairlife's products range from fairlife milk, a higher protein, lower sugar, lactose free milk targeted to families to Core Power, a specially formulated athletic drink to Greek yogurt to many food service products.
Dr. McCloskey was awarded his Doctorate of Veterinary Medicine in 1976 from the University of Mexico, after which he completed a two year post-doctoral study in Dairy Production Medicine at the University of California, School of Veterinary Medicine, in Davis, California. Dr. McCloskey is a Board Member and Officer of the National Milk Producers Federation, Chairman of the Sustainability Initiative of the Innovation Center of US Dairy, and is the recipient of the Alumni Achievement Award from the University of California, School of Veterinary Medicine.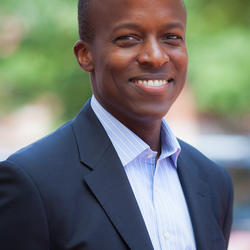 Serge Mayaka
Founder and Managing Principal | Impact Capitalyst
Serge Mayaka is the Founder and Managing Principal at Impact Capitalyst. Prior to Impact Capitalyst, Serge spent over 15 years in a number of investment banking and corporate development roles, focused primarily on emerging markets. Most recently, Serge was a senior banker at BMO Capital Markets' Global Agriculture investment banking team, executing acquisitions and raising capital for commodity production companies, traders, pension funds, sovereign wealth funds, and private equity firms.
Serge joined BMO Capital Markets from Macquarie Capital Markets, where he focused on M&A and capital markets transactions across agriculture globally and infrastructure in North America. Serge began his finance career at Standard Chartered Bank, based in Kenya and South Africa managing Africa region retail banking and wealth management divisions, and subsequently in Singapore executing banking sector acquisitions and joint ventures in key global emerging markets. Serge has a M.B.A. with Distinction from the University of Oxford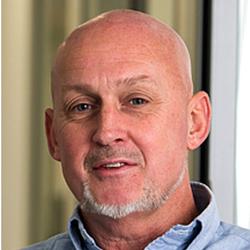 Daudi Lelijveld
Group Fund Manager, London | Commonwealth Development Corporation (CDC)
Prior to joining the CDC, Daudi served as Vice President of Sustainability for Barry Callebaut Global Sourcing & Cocoa and Managing Director of Biolands.
Before his position with Barry Callebaut, Daudi worked with Cargill for 20 years in various roles in the commodities sectors including commodity broking in his early years and 7 years with the Sugar Division as their asset portfolio manager. This resulted in the buildup of 13 joint venture partnerships across 4 continents where Daudi served on the board as their representative and, in some cases, project manager for the building of some joint venture assets, namely a 1 million ton $100 million sugar refinery in Homs, Syria and another of similar size in Kakinada, India.
It was during his tenure in sugar that Daudi served as the Chairman for what was then BSI (Better Sugar lnitiative) - now Bonsucro, and it was during this period that Daudi helped navigate and drive the multi-stakeholder round table through delivering the first fully metric certified cane sugars.
Daudi also has extensive Africa experience including 10 years working on the continent initially as a well-side geologist and then later running a fleet of 60 trucks for a logistics company servicing the landlocked country of Malawi from ports as far afield as Dar-es-Salaam and Durban.
Daudi Lelijveld holds a Joint Honours Bachelor of Science Degree in Biology and Geology from the UK and he also undertook Masters Studies in Finance at the University of Minnesota, Minneapolis.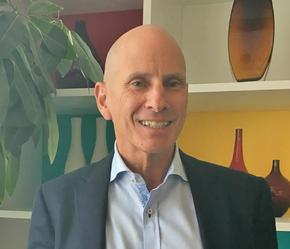 Avrim Lazar
Consultant | Exco2
Avrim Lazar is a globally recognized policy and communications coach who assists diverse groups in identifying and pursuing common interests. He guides the successful navigation of the government, civil society and business interface and helps make whole cloth of social, economic, and environmental interests.
His current projects are concentrated on energy, forestry and fish farming in Europe, North America and South America .He is the founder and convener of the Global Salmon Initiative. He was CEO of the Forest Products Association of Canada during a transformative decade, and has held senior policy positions in the government of Canada in the Ministries of Justice, Agriculture, Environment and Human Resource Development. During this period he was responsible for national policy in areas as diverse as climate change, biodiversity, child poverty, employment insurance and labor force training.
He holds a Bachelor of Science from McGill University and a PhD from the University of Ottawa.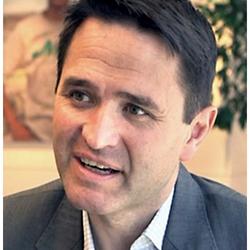 Justin Adams
Managing Director for Global Lands | The Nature Conservancy
Justin leads a broad team of Conservancy staff operating at the intersection of global development and environmental challenges, including sustainable agriculture, forests and climate change, smart infrastructure, and indigenous and communal conservation.
Justin has spent more than 20 years championing innovation and sustainability. Most recently he has worked as a Senior Advisor to the World Bank where he helped design and raise $300 million for the BioCarbon Fund's Initiative for Sustainable Forested Landscapes. He also served as a Senior Advisor to the Duke of Westminster's new agricultural fund – Wheatsheaf Investments and built a boutique advisory business working with NGOs and companies on issues including palm oil expansion, restoring degraded lands, improving smallholder yields and sustainable bioenergy.
Previously, Justin was a senior executive at BP for 10 years where he helped to build its $8 billion renewables division, Alternative Energy. As Vice President of Strategy and Innovation, he created and led BP's corporate venture arm – BP Ventures – managing an investment portfolio of $150 million across 30 entrepreneurial companies. He also consolidated and led BP's carbon-related activities (including carbon capture & storage and REDD) under the banner of Carbon Solutions. In his previous role as Director Long-Term Technology and Innovation, he helped establish a number of pioneering public-private technology and innovation initiatives and partnerships in China, India, the United States and the United Kingdom.
Justin is a Fellow at the Smith School of Enterprise and the Environment at the University of Oxford and is also completing a role as Chairman of Mendel Plant Sciences. He received a Bachelor's degree in Business Administration and Management from the University of Bath, in the United Kingdom.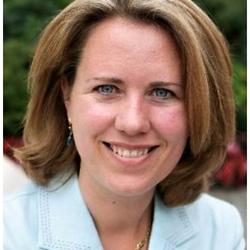 Marike Komen Brady
Independent Consultant
Marike Komen Brady is an independent consultant with over ten years of experience in insurance, focusing on financial inclusion. In her role as a consultant, she strives to motivate the insurance industry to implement responsible insurance solutions that reduce vulnerability for farmers, households and businesses in developing markets and emerging economies. She also supports institutions and jurisdictions with the design and implementation of regulatory frameworks that enhance access to insurance products for the unserved and underserved.
Until recently, Marike held the position of Executive Director of the Access to Insurance Initiative (A2ii), assisting insurance supervisors with the implementation of global standards and strategies enhancing broader access to insurance products for the poor. Marike gained five years of insurance industry experience at the American Council of Life Insurance (ACLI) in Washington DC as a senior director assisting global companies with international trade and regulatory issues. She started her career at the Netherlands Central Bank (DNB) as a policy advisor for pensions and insurance, focusing on international and cross-sectoral topics.
Marike also served as Deputy Head of Public Diplomacy and Press at the Netherlands Embassy in Washington DC, where she was responsible for activities related to managing the reputation of the Netherlands in the United States.
Marike is a lawyer by training, specializing in European public law and international human rights.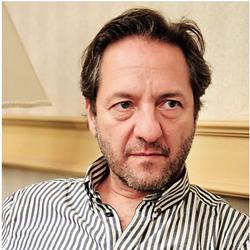 Jo Confino
Executive Editor| Impact & Innovation, Editorial Director
Huffington Post, New York
As a journalist for the past 24 years, Jo has worked on regional and national newspapers and websites. He was Wall Street correspondent for the Daily Telegraph and subsequently finance and business news editor for the Guardian.
As well as producing an award-winning annual sustainability audit for GNM, the first one in the sector to be independently verified, he launched one of the world's first interactive sustainability reporting websites. He managed a unique multi-stakeholder development project in the village of Katine and supports the new Guardian global development website.
Jo has completed an MSc in Responsibility and Business Practice at the University of Bath and is also an executive coach. He is on the management board of environmental justice NGO Capacity Global and is also a trustee of the charity Theatre for a Change.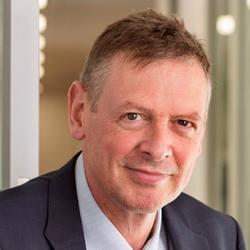 Mark Eckstein
Director Environmental and Social Responsibility | CDC Group London
Mark is responsible for oversight and management of Environmental and Social (E&S) issues across CDCs Funds and Debt Portfolios. As a development finance institution, CDC has a specific mandate to achieve international E&S performance wherever it invests and Mark's team is responsible for the design and delivery of a range of innovative programs that promote sustainability in trade finance transactions, CDCs investments in banks, as well as its direct investments with agri-commodity traders and primary producers. Prior to CDC, Mark led the sustainable finance team at WW-US for seven years, and was also part of the environment and social risk management group at the International Finance Corporation, where he focused on the agribusiness sector.
He has worked with Jason and others on the development of a range of international voluntary sustainability standards and good practice materials for agricultural companies and investors. Mark studied environmental science (BSc) and applied hydrobiology (MSc) at the University of Wales.
Caleb Harper
Caleb Harper is a Principal Research Scientist at the Massachusetts Institute of Technology (MIT) and Director of the Open Agriculture (OpenAg) Initiative at the MIT Media Lab. He leads a diverse team of hardware and software engineers, plant scientists, dietitians and educators in the exploration and development of future food systems. Harper's lab is developing an open-source agricultural hardware, software and data common with the goal of creating a more distributed, transparent and collaborative food system.
Harper's academic research interests are in the areas of computationally based approaches to resource and biologic optimization in agricultural systems and products, and citizen science and project based STEM and STEAM education programs.
Harper is a National Geographic Explorer, a member of the World Economic Forum (WEF) New Vision for Agriculture working group, a member of the Annenberg Foundation working group on food security, a board member of the open-source cellular agriculture non-profit New Harvest and an advisory board member of the USDA Coordinated Agricultural Projects (CAP) Smartpath.
In addition, Harper is the founder of two startups - The OpenAg Foundation a 501c3 non-profit organization, whose mission is to help k-12 students acquire STEAM skills while engaging in hands-on, citizen science projects and a venture backed for profit company co-founded with Flagship Pioneering and the ACRE fund.
Harper has been an invited lecturer at the Nobel Foundation, The Royal Society, United Nations Food and Agriculture Organization, United Nations World Food Program, and TED among others.
Harper's work has been featured on 60 Minutes, The Wall Street Journal, Financial Times, WIRED, Forbes, Popular Science, etc and has been published, exhibited or recognized with distinction by SCIENCE magazine, The Smithsonian Design Museum, The Buckminster Fuller Institute, The Aspen Institute, National Geographic, etc.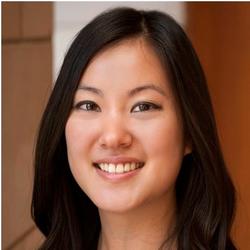 Angel Hsu
Director of the Environmental Performance Measurement Program
Yale Center for Environmental Law and Policy
Angel Hsu, PhD, is joint faculty at Yale-NUS College and the Yale School of Forestry & Environmental Studies. She is Director of the Environmental Performance Measurement program at the Yale Center for Environmental Law and Policy, where she is the Principal Investigator of the Environmental Performance Index (EPI) - a global ranking of national environmental performance that is jointly produced with Columbia University and launched at the World Economic Forum annual meeting in Davos.
Her research explores the intersection of science and policy and the use of data-driven approaches to understand environmental sustainability, particularly in the areas of climate change and energy, water, and air quality. Her research has been published in high-profile academic journals such as Nature and Nature Climate Change, as well as popular media including the NYTimes, The Economist, The Atlantic, and The Guardian. She has provided expert testimony for the U.S.-China Economic and Security Review Commission. She holds a PhD in Forestry and Environmental Studies from Yale University, an M Phil in Environmental Policy from the University of Cambridge, and a BS in Biology and BA in Political Science from Wake Forest University in Winston-Salem, NC.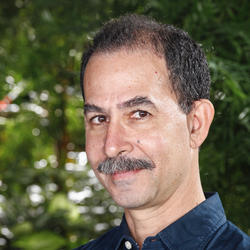 David Kaimowitz
Director | Natural Resources & Sustainable Development
Ford Foundation
David is responsible for global initiatives on "expanding community rights over natural resources" and "responses to climate change that strengthen rural communities", with an annual budget of $22 million. He supervises thematic aspects of the work of Program Officers in New York, Brazil, China, India, Indonesia, and Kenya. David implemented the foundation's natural resource grant-making in Mexico and Central America. His grant-making focuses on giving poor rural families greater access to and control over forests and other natural resources, with a particular emphasis on indigenous peoples.
Before joining the foundation in 2006, David was director general of the Center for International Forestry Research (CIFOR) in Bogor, Indonesia. CIFOR is one of the world's most prominent research centers concerned with tropical forests and is affiliated with the Consultative Group on International Agricultural Research (CGIAR). Prior to becoming director general, David worked at CIFOR as a researcher, specializing in issues relating to forestry policies and how non-forestry policies and trends affect forests and forest-dependent people.
David has also held professional positions at the Inter-American Institute for Cooperation in Agriculture (IICA) in Costa Rica, the International Service for National Agricultural Research (ISNAR) in the Netherlands, and the Nicaraguan Ministry of Agricultural Development and Agrarian Reform (MIDINRA).
He has a Ph.D. in agricultural economics from the University of Wisconsin-Madison and has written or co-written seven books and published more than 100 scientific publications.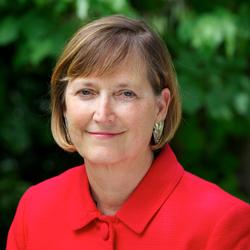 Marcia Marsh
Marcia Marsh is a farmer and independent consultant, who formerly served as the Chief Operating Officer at WWF. During her time with WWF, Marcia oversaw the execution of WWF's strategy. She lead the organization's government affairs and policy, private sector engagement, development, and marketing and communications efforts along with our critical operating systems—including human resources, finance and IT, which support the work of more than 900 employees in the US and abroad. Marsh joined WWF in 2004 as the senior vice president for operations and led the design and implementation of key business processes. She later served as the organization's lead change manager, helping to align people, processes and technology with an ambitious strategy to bring conservation to scale. In addition, Marsh lead the CARE/WWF Alliance, an innovative partnership that is creating new models of addressing poverty alleviation, food security and conservation in one holistic approach.
Prior to joining WWF, Marsh served in a number of leadership roles, including vice president of government transformation at the Partnership for Public Service, practice leader for integrated solutions and international consulting with Watson Wyatt Worldwide, and partner with Price Waterhouse.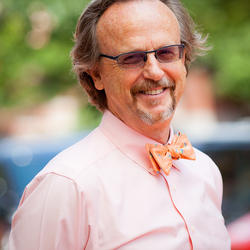 Kent H. Redford
Principal | Archipelago Consulting
Kent H. Redford is Principal at Archipelago Consulting established in 2012 and based in Portland, Maine, USA. Archipelago Consulting was designed to help individuals and organizations improve their practice of conservation and has worked with the Global Environment Facility, U.S. National Park Service, Moore Foundation, MacArthur Foundation, Packard Foundation and the American Zoo and Aquarium Association amongst others. Prior to Archipelago Consulting Kent spent 14 years at the Wildlife Conservation Society (WCS) in New York. Previously he spent five years as head of Science and Stewardship in The Nature Conservancy's Latin American Division. He started his career with a decade on the faculty at University of Florida where he co-founded the Program for Studies in Tropical Conservation and the Tropical Conservation and Development Programs. He received his Ph.D. in Biology from Harvard University and has written numerous articles and books on synthetic biology and conservation, national parks, local peoples, conservation, and wildlife. In 2013 and 2015 he co-convened meetings bringing together conservation biologists and synthetic biologists to discuss the future of nature in an increasingly synthetic world.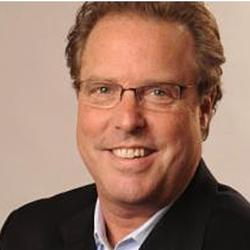 Jeff Seabright
Chief Sustainability Officer | Unilever
Based in London, Jeff is Chief Sustainability Officer at Unilever where he is responsible for leading Unilever's Sustainable Living Plan and directs the Global Advocacy, Partnerships and Social Impact teams.
Previous to his current position, he was chief environmental officer at the Coca-Cola Company, where he was responsible for environmental governance and leadership across global operations of the Coca-Cola system including water stewardship, sustainable packaging, climate protection practices, and sustainable agriculture.
Jeff has held several positions in government and business, including as Foreign Service Officer in the State Department, legislative assistant in the U.S. Senate, director of environment and energy at the U.S. Agency for International Development, and head of the White House Task Force on Climate Change under President Clinton. Before joining the Coca-Cola Co., he served as vice president for policy planning at Texaco.
Jeff is Chair of the World Economic Forum's Global Agenda Council on Forests and Co-Chair of the Consumer Goods Forum Sustainability Steering Committee. He also serves on the Boards of The Global Water Challenge, The World Environment Center, and the National Council for Science and the Environment.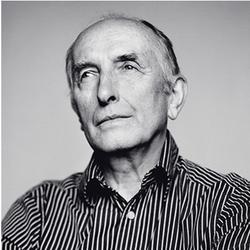 Vaclav Smil (TLG Emeritus)
Professor Emeritus | University of Manitoba
Vaclav Smil does interdisciplinary research in the fields of energy, environmental and population change, food production and nutrition, technical innovation, risk assessment, and public policy. He has published 35 books and more than 400 papers on these topics. He is a Distinguished Professor Emeritus at the University of Manitoba, a Fellow of the Royal Society of Canada (Science Academy), and the Member of the Order of Canada; in 2010 he was listed by Foreign Policy among the top 100 global thinkers.
He has worked as a consultant for many US, EU and international institutions, has been an invited speaker in nearly 400 conferences and workshops in the USA, Canada, Europe, Asia and Africa, and has lectured at many universities in North America, Europe, and East Asia.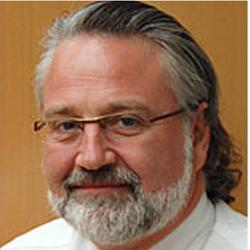 Jorgen Thomsen
Director | Conservation & Sustainable Development
MacArthur Foundation
Jorgen Thomsen is the Director of Conservation & Sustainable Development in the MacArthur Foundation's International Programs.
Prior to joining the foundation in 2009, Thomsen spent 14 years with Conservation International as Senior Vice President of the organization's Conservation Funding Division and as Executive Director of the Critical Ecosystem Partnership Fund, which included leading a $260 million grant making and partnership development facility for civil society organizations in the most biodiversity rich areas of the world. Before this he was the chief executive of TRAFFIC, an organization that monitors trade in natural resources, and he held positions at WWF and IUCN, and in the Danish ministry of environment.
Thomsen has a MSc in zoology and also attended law school at the University of Copenhagen in his native Denmark.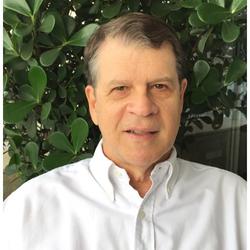 Marcelo Vieira
Vice President | Sociedade Rural Brasileira
Marcelo is currently Vice-President of Sociedade Rural Brasileira, coordinating its Sustainability area and a member of the Board of União da Indústria de Cana-de-Açúcar ("UNICA"). He has managed agricultural and agribusiness companies for over 40 years, including Usina Monte Alegre, Alfenas Agricola and Alfenas Café.
From 2005 to 2014 Marcelo was the Director of Ethanol, Sugar & Energy operations at Adecoagro, a leading agro industrial company producing grain, oilseeds and dairy products in Argentina and sugar, ethanol, and energy from biomass in Brazil.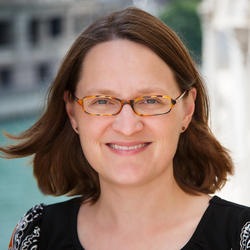 Jessica Droste Yagan
CEO | Impact Engine
Jessica Droste Yagan serves as the CEO and managing partner of Impact Engine, an impact investing firm that manages venture capital and private equity funds. She is also extensively engaged personally in impact investing and evangelizing on behalf of the impact investing field. Prior to Impact Engine, Jessica led the creation of McDonald's Corporation's global and US sustainable sourcing strategies and worked in the field of urban economic development at the Initiative for a Competitive Inner City. She is currently on the boards of Metropolitan Planning Council, OneGoal Chicago, The Honeycomb Project, the Rustandy Center for Social Sector Innovation at Chicago Booth, and Fixer. Crain's Chicago Business named her to its list of 40-Under-40 in 2013 and she served as a 2014 Leadership Greater Chicago Fellow. Jessica holds a BA from Haverford College, an MBA from Stanford University, and an MPA from Harvard University. She lives in Chicago with her husband and three children.