Meet WWF's Chief Conservation Officer, Nik Sekhran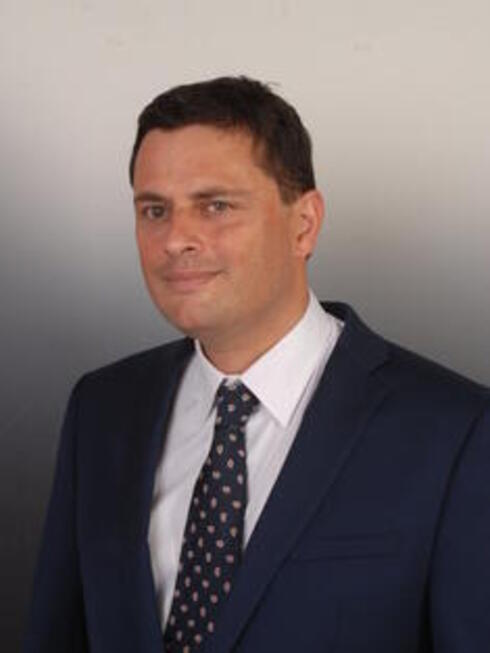 WWF's new Chief Conservation Officer, Nik Sekhran, is a leader in conservation who has been working to protect the environment for more than 25 years. Most recently, Nik served as Director for Sustainable Development at the United Nations Development Programme (UNDP) where he led efforts to advance UN sustainable development goals and helped build UNDP's biodiversity program.
Nik grew up in the Western Ghats, India surrounded by wildlife. Following his studies at the Universities of Bath and Cambridge in England, he worked for an extensive period for the Department of Finance and Planning and the Department of Environment and Conservation in Papua New Guinea. He has worked in over 45 countries across the World, including in South Africa, where he has lived and worked for a considerable period and has a home.
Here Nik talks about why he is excited to be at WWF and how he hopes to move WWF forward in its conservation goals.
Q: What attracted you to WWF?
A year ago, I would never have believed I'd be here today. I had a good gig at the UN and a great job as the Director of Sustainable Development for the UN Development Programme helping to shepherd work on sustainable development. But, my next moves in the UN were taking me away from what I care about most—people, nature, and work on the ground.
WWF is well-known for its outstanding conservation efforts. For example, I was really inspired when the Prime Minister of Bhutan did a TED Talk highlighting his work with WWF to create Bhutan for Life. The idea is to create a bridge to the future—using the Project Finance for Permanence approach to permanently protect the country's network of parks and wildlife, ensuring that Bhutan remains environmentally and economically sustainable as it grows.
That TED Talk helped me see how WWF takes on a role as a bridge when it comes to conserving nature. Because of that and so much more, my decision to join WWF was a no-brainer.
Q: You talk about the role of WWF as a bridge when it comes to conserving nature. Could you expand a bit more on that?
The world is changing in extraordinary ways. Our population continues to grow; it won't stabilize according to UN statisticians until it crosses the 11 billion mark. As the human footprint continues to grow, something will need to give. At the moment, it looks like that will be our planet. So, as these changes materialize, WWF is working to do two things: One is to decouple economic growth from environmental destruction. We're doing that through our Markets work. And two is to protect the world's wild places until we reach that point where economic growth is decoupled from environmental destruction. We are doing that through our work on the ground—through initiatives like Earth for Life, our goal to double the number of tigers in the wild, and the work we are doing to curb the elephant ivory trade. So, the bridge is that—protect our wild places, but also work to ensure that markets, companies, investments, and people are aligned with our environmental objectives.
Q: Do you see WWF executing the projects that need to be done and doing them fast enough to save the planet? Can we do it and how do we get there?
I started on February 5th and one thing that has really impressed me about WWF in this short amount of time is how focused WWF is on impact and the end game. I think, having determined what that end game is in whatever area of work we are engaging in, the next big question is 'how do we put the accelerator on?' I believe we cannot do that without partners. So, case by case, we need to identify the right set of partners.
For example, the governments of Brazil, Paraguay, and Bolivia recently declared their intent to protect the Pantanal, which is the world's largest wetland. WWF helped to seed this—we worked behind the scenes, we helped write the science, we helped convene parties. But, the countries are in the forefront. Going forward there is no shortage of threats facing the Pantanal. Some 60 dams are planned, there are huge soy cultivation and beef industries upstream, there are big plans for infrastructure development—big investments will be needed to ensure that development meets local needs and is compatible with environmental objectives. So, the partners, in this case, are going to be the governments themselves—as well as big banks, companies, ranchers, and communities working on conservation and on local development. WWF has a key role to play to stitch that coalition together and make it successful.
Q: What is your plan to tip the scale on awareness of conservation issues and solutions?
We need to communicate to people how they can make changes in their day-to-day lives, through their consumption choices, for instance, to reduce pressures on the world's wild places. For people who want to reduce their footprint on the planet, there is no shortage of things they might do. But it is often not clear what the best choice is given the plethora of technologies, production systems, and certification systems out there, and frankly the competing narratives on sustainability. People need to be assured they are doing the right thing and that their actions make a difference. In the UK, where I'm from, some question the cost-effectiveness and utility of renewable energy, wind power energy in particular. That confuses people. So, the question is: what is the counter argument? Is there science-based evidence to back it? I think that is where WWF has a huge role to play going forward as a network. We need to provide science-based evidence and information to help people make the right choices.