Mexico's Baja Peninsula
A Special WWF Partners Adventure to the Sea of Cortez and Southern Baja Peninsula
Download Brochure
To register or if you have questions, please contact Emily Schulman at Iconic Adventures at (844) 642-6642 or emilys@iconicadventures.com
---
The Baja Peninsula supports an amazing diversity of marine life, including many species of reef fish, sharks, whales and marine turtles. As tourists flock to the beautiful landscapes and unique coastline, WWF works with partners to ensure that the region remains a healthy and productive ecosystem that can support local communities as well as the abundant wildlife within and near its waters. On this expedition, accompanied by marine scientists and researchers from WWF-Mexico, we begin in Los Cabos for a private humpback whale watching excursion. We travel to La Paz where experts will take us to the beautiful island of Espiritu Santo.
While visiting the island, we will have a chance to swim with the local sea lion colony and lookout for humpback whales. Dolphins, whale sharks, and other species of whales are among the marine animals we hope to encounter. After La Paz, we escape to Magdalena Bay for a two-night camping adventure to see the amazing gray whales that travel to these protected waters. We will also participate in a marine turtle monitoring project with Grupo Tortuguero, which partners with WWF to monitor endangered sea turtles.
---
About Our Expert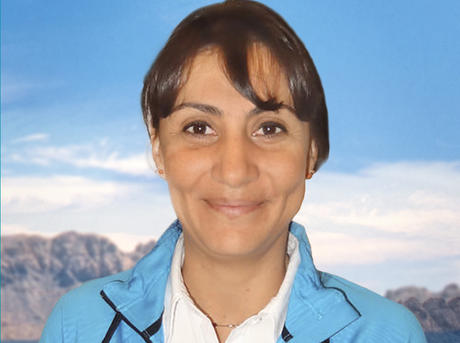 Based in La Paz, Georgina Saad is WWF-Mexico's Marine Species Coordinator. As a marine biologist, she has worked for over 15 years in the conservation of marine resources in the Baja California Peninsula with a focus on fisheries management, and community and environmental education. In her role at WWF she works closely with other experts and authorities to protect vulnerable species such as the gray whale, the white shark and yellow turtle. She earned her bachelor's degree from the State University in Baja California Sur, Mexico, and has a master's degree in marine management from Dalhousie University in Canada. Before joining WWF, Georgina worked for five years as a naturalist and kayak guide in the Gulf of California.