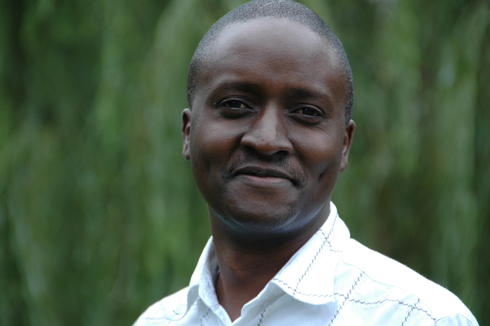 Director, Information Science
Nasser Olwero is a conservation information systems scientist with over 20 years experience. His interest is in conservation science and technology examining and applying various information systems to supporting global conservation. He has worked on various conservation technology projects such as savannah herbivore dynamics and human elephant conflict prediction using NDVI in Laikipia, Kenya, Natural Capital modeling and land use change scenarios. He has a long history of GIS analysis and modeling, data management and curation, hardware and software management, database management systems, server administration, networking, computer aided design, web programming, graphics and visualization.
Since joining the World Wildlife Fund in 2006, he has developed interest in Natural Capital initially leading software tool development for the Natural Capital Project's InVEST suite of tools. He has been involved in various natural capital projects and training in Uganda, Tanzania, Mozambique, Uganda, Indonesia, Thailand, Bhutan, Mexico, Myanmar and Cambodia. As a technical manager, Nasser has years of experience managing conservation technology projects working with various technical contractors to deliver conservation focused information systems. Nasser is currently the Director of Information Science. He advises on conservation technology applications and has been involved in development of various web platforms that support conservation both as interactive tools and data repositories. He is currently working on MERMAID (https://datamermaid.org), an online-offline database that is aiming to revolutionize the way coral reef data is collected, managed, visualized and utilized. He holds an MPhil. Degree in Environmental Information Systems from Moi University, Kenya.
Email: [email protected]