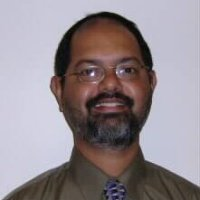 Senior Program Officer
Nirmal specializes in the spatial analysis of ecosystem services . His current research interests include the application of InVEST – an ecosystem services mapping and valuation software package developed by the Natural Capital Project – in priority areas of Asia, Africa and Latin America.
Nirmal's work has covered a diverse assortment of projects, including GIS-based analyses of human dimensions of conservation, biofuels, tropical deforestation and climate change policy, and landscape-level conservation planning. After completing his undergraduate studies in biology and computer science in India, Nirmal earned his M.S. in Sustainable Development and Conservation at the University of Maryland, and his Ph.D. at the State University of New York, for which he studied geographic variation in birds (Mexican Jays) in the southwestern U.S. and northern Mexico.
Email: nirmal.bhagabati@wwfus.org