Panelists List: Resilience and Recovery: Transforming Food Systems for an Equitable and Secure Future for People and Nature
Joao Campari
Leader, Global Food Practice, WWF International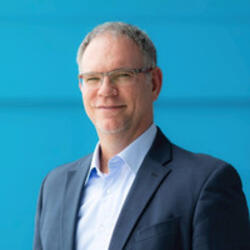 Joao Campari has over 25 years of experience in international development. Currently, Joao is Global Leader of WWF's Food Practice, leading the Network´s efforts to enhance the sustainability of the global food system, including nature-positive production, sustainable diets and reduction of food loss and waste. Prior to WWF, Joao held the position of Special Environmental and Sustainability Advisor to Brazil´s Minister of Agriculture. Joao has held technical and executive positions in multilateral and bilateral agencies (World Bank, UNDP and DFID), in the federal government of Brazil (Ministry of the Environment) and has advised national and sub-national governments (in Brazil, Argentina, Bolivia and Paraguay) on the design and implementation of regional development policies, combining socio-economic rural development with conservation. For thirteen years, Joao worked for The Nature Conservancy as Program Director in Latin America, Executive Director in Brazil and Lead Economist for the Global Lands program. Joao holds a bachelor´s degree in international relations and economics, a master's degree in economics, a Ph.D. in environmental economics. He has published two books on the economics of tropical deforestation and, in 2014, he was nominated among the top 100 Brazilian leaders in the agricultural sector for the disruptive work conducted on agriculture and conservation. Joao has served on the sustainability advisory boards of NGOs, global agri-food platforms and companies. In 2018, he served in the Global Futures Council on Food System Innovation. Currently, he serves as Chair of Action Track 3 of the UN Food Systems Summit (Boost Nature-Positive Production).
Christine Campeau
Senior Advisor – Food Systems | CARE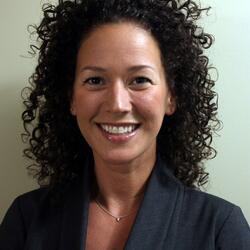 With over 10 years of experience working at the intersection of food security and nutrition, Christine Campeau has acquired an in-depth understanding of the complexities and trends involved in addressing the immediate and underlying causes of malnutrition. Her work for intergovernmental agencies, such as the United Nations Systems Standing Committee on Nutrition; for facilitation platforms such as the SUN Movement Secretariat, and with civil society organizations, including CARE and Caritas, has given her an appreciation of the diversity of stakeholders and sectors and has allowed her to cultivate relationships with all relevant stakeholders involved in tackling the nutrition challenge.
Christine holds a Master of International Relations from Webster University, Geneva Switzerland, with combined focuses on international diplomacy and climate-induced migration. Born on a farm in Southern Ontario, she has spent countless hours volunteering on organic farms across Canada and working with farmers in developing countries. Her personal goal is to work with committed people from farmers' organizations, social movements, research institutions, governments and the private sector to build resilient food systems that ensure global food and nutrition security.
Ruth Richardson
Executive Director, Global Alliance for the Future of Food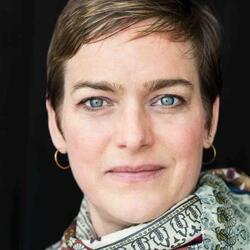 Ruth Richardson, Executive Director, Global Alliance for the Future of Food, brings over 25 years of experience in the philanthropic sector to this role, and of particular relevance to this undertaking, has extensive experience starting new and complex things. These include being the first Director of the Unilever Canada Foundation, Founding Chair of the Canadian Environmental Grantmakers' Network, and the first Environment Director at the Metcalf Foundation. Her tenure at the Metcalf Foundation also included acting on the Advisory Committee of the City of Toronto, Board of Health, Toronto Food Strategy to develop an action plan to improve the food system of the Toronto city region. Ruth also served as the lead consultant to establish The Circle on Philanthropy and Aboriginal Peoples in Canada and has worked with private-public partnerships on sustainability issues and cross-border collaborations, such as coastal fisheries management. In her capacity with the Global Alliance, Ruth is on the International Advisory Group on Up-scaling Ecosystem-based Adaptation funded by the German Federal Environmental Ministry under its International Climate Initiative. She also served on the Steering Committee of TEEBAgriFood led by UN Environment, as well as on the International Advisory Committee of the Global Urban Food Policy Pact. In 2020, Richardson was appointed by United Nations Secretary-General António Guterres to serve on the Advisory Committee for the 2021 Food Systems Summit, and to serve as Chair, Champions Network.
Susan Chomba
Director of Vital Landscapes, World Resources Institute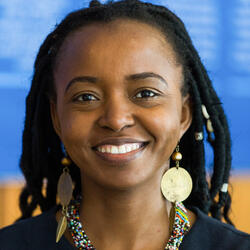 Twitter: @suechomba
Dr Susan Chomba is the Director of Vital Landscapes at the World Resources Institute (WRI) leading the institution's work on forests, food and water which includes forest landscape restoration, sustainable agriculture/food systems and thriving rural livelihoods in Africa. She is a scientist with over 15 years of research and development expertise in Africa. She previously led the Regreening Africa Programme at CIFOR-ICRAF, whose primary objective was to restore degraded lands by scaling up proven and cost-effective technologies and practices across eight countries in Africa. She was named one of Global Landscape Forum (GFL)'s 16 Women Restoring the Earth in 2021.
Jemimah Njuki
Director for Africa, IFPRI
Dr. Jemimah Njuki has more than 20 years of experience in the agriculture se ctor in Africa and Asia, working on gender equality and the empowerment of women. Her extensive resume includes positions with the International Development Research Centre (IDRC), CARE USA, and the International Livestock Research Institute (ILRI). She has served as Coordinator of the Growth and Economic Opportunities Program (2020) and Senior Program Specialist in the Agriculture and Food Security Program at IDRC (2013–2019); Program Leader for the Women in Agriculture Program at CARE USA (2012–2013); and Program Leader for the Poverty, Gender and Impact Program (2009-2012) and Senior Scientist at ILRI (2003–2009). She has worked widely in Africa, including in Malawi (2004–2007), Zimbabwe (2007–2009), and Tanzania (2012–2013), and has conducted field research in many other countries.
Francisco J. Rosado-May
Rector/President, Universidad Intercultural Maya de Quintana Roo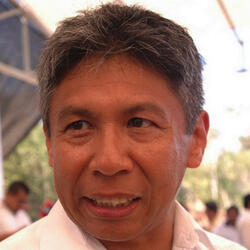 Francisco J. Rosado-May is an agroecologist with over 30 years of experience in research, higher education and outreach in Mexico and other countries in the Americas and Southeast Asia. His work has included integrated coastal management, tropical agroecology and intercultural education. Of Maya origin, Dr. Rosado-May was born in Felipe Carrillo Puerto, Quintana Roo, Mexico. He was on the founding team of the University of Quintana Roo in 1991, and in 2002, he became the 4th President of UQRoo. While holding this position, opened another public university in his home state to provide training and knowledge similar to UQRoo along with the local Maya language, culture and ways of constructing knowledge. From 2007-15, Francisco served as the Founding President of the Intercultural Maya University of Quintana Roo in José María Morelos, and both universities received the highest rating by national accreditation agencies. Francisco has worked to advance agroecology and intercultural education in his research and collaborations with the United Nations Development Program (member of the steering committee for Mexico since 2012), the Agroecology Fund (member of the advisory committee from 2016 and Board of Directors from 2017), as well as the North East Slow Food and Agrobiodiversity Society and The Indigenous Partnership, both based in NE India. Dr. Rosado-May earned his M.Sc. from Colegio Superior de Agricultura Tropical and his PhD from the University of California, Santa Cruz.
Phrang Roy
Coordinator, The Indigenous Partnership for Agrobiodiversity and Food Sovereignty (TIP), Rome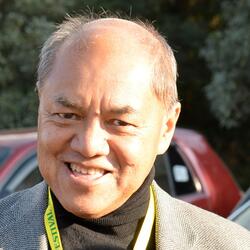 Phrang Roy has been the Founding Chairman of NESFAS. He served as IFAD's Assistant President from 2002 to 2006. He belongs to the Khasi indigenous community of North East India which follow a matrilineal and matriarchal value system. He was an Advisory Board Member of the AgroEcology Fund, USA and a former member of the International Panel of Experts on the Future of Food (IPES-Food), Brussels from 2015-2016. He is curre ntly leading the global Indigenous Partnership for Agrobiodiversity and Food Sovereignty (TIP), Rome which is committed to empower indigenous youths to build bridges to more equitable and caring food systems and to spark joy, community health, wellbeing and hope by living in harmony with nature.
Michelle Nunn
President and CEO of CARE USA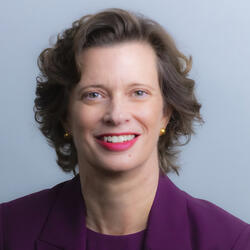 Since July 2015, Michelle Nunn has been president and CEO of CARE USA, a leading humanitarian organization that fights global poverty and provides lifesaving assistance in emergencies. In the last fiscal year, CARE worked in 100 countries and directly reached nearly 70 million people.
Nunn took the helm of CARE in 2015 and is spearheading an ambitious strategy to support 200 million of the world's most vulnerable people to overcome poverty and social injustice by 2030. Under Nunn's leadership, CARE has invested in innovative new programs and partnerships with private corporations and other nonprofits to increase its impact. Since assuming leadership of CARE, Nunn has set a goal of increasing CARE's micro-savings program from 7 million participants to 60 million participants by 2028.
Before joining CARE, Nunn had built an illustrious career of civic and public service as a social entrepreneur, a nonprofit CEO, and a candidate for the U.S. Senate. She co-founded the volunteer-mobilization organization Hands On Atlanta, and expanded it from a single entity to a national network of more than 50 affiliates. Nunn oversaw that group's merger with Points of Light, creating the world's largest organization dedicated to volunteer service, with affiliates across the globe engaging more than 70,000 corporations and nonprofit organizations. Nunn served as Points of Light CEO from 2007 to 2013.
A Phi Beta Kappa graduate of the University of Virginia, Nunn majored in history with a minor in religion and earned her Master's Degree in Public Administration from the Kennedy School of Government at Harvard University. She also received a Kellogg Fellowship to study faith and social justice in more than a dozen countries, from Peru to Namibia to Jordan.
Nunn currently lives in Atlanta with her husband, Ron Martin, and their two children, Vinson and Elizabeth.
Carter Roberts
President & CEO, WWF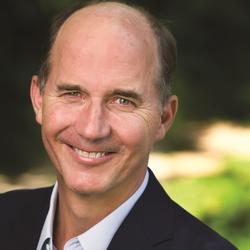 Carter Roberts is president and CEO of World Wildlife Fund in the United States. He leads WWF in creating initiatives that combine science, market signals, and the wisdom of communities to protect the natural resources upon which all life depends. Under his leadership, WWF has built strategies to scale up the production of sustainable food and renewable energy; double the population of tigers; shut down ivory markets; and protect ecosystems including the Amazon, the Himalayas, and the Okavango Delta. Roberts serves on the boards of the Nicholas Institute for Environmental Policy at Duke University and the Grantham Institute for Climate Change at Imperial College and the London School of Economics. He holds an MBA from Harvard Business School and a BA from Princeton University.