Rain forests to Reefs: A Legacy Circle Journey through Belize with WWF's Nadia Bood
For reservations and additional information, please contact Court Whelan at Natural Habitat Adventures (888) 993-8687 or [email protected]
About Our Expert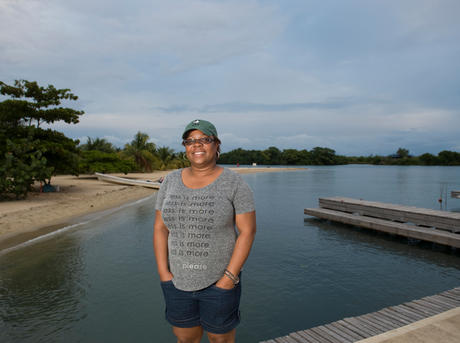 Nadia Bood,
WWF-Belize Reef Scientist and Climate Change Officer
Nadia Bood is Belizean by birth and holds a master's degree in Marine Science from the University of South Alabama with specialization in Biological Oceanography and Coral Reef Ecology. Nadia is currently working for the World Wildlife Fund as a Marine Scientist and Climate Change Program Officer based in Belize. Her major functions include implementation and oversight of research programs geared at coral reef and mangrove conservation and restoration, marine spatial planning, ecosystem service analysis and valuation, vulnerability analysis and adaptation to climate change, and other related research issues to support WWF´s conservation efforts in Belize and the wider Mesoamerica region. Nadia also provides technical assistance to colleagues, partners and collaborators as needed and she represents WWF's Field Program Office in Belize.
Belize | April 4 - 12, 2019
Join us to explore the coral reefs and coastal mangroves of Belize that are home to a diverse array of life—from sea turtles that glide through clear waters to vibrant corals that stud the ocean floor. WWF and our partners have been working in Belize for decades, monitoring and restoring coral reefs, protecting marine species, safeguarding the watershed, and promoting sustainable tourism and fisheries. Despite its size—Belize is one of the world's smallest countries—a wealth of wonders is tucked within the country's compact borders. From two inland ecolodges, experience the dramatic waterfalls of the lush rain forest and discover the wildlife that lives beneath the verdant canopy, including parrots, howler monkeys, ocelots, and jaguars. Our journey finishes on the remarkable coastline, just off the planet's second-longest barrier reef, where snorkeling reveals rays, colorful corals, and myriad tropical fish.
---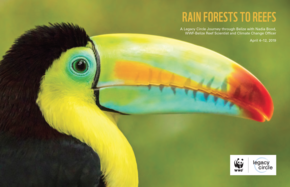 Reservation Information & Trip Details
Dates: April 4 – 12, 2019
Price: $8,595 per person, based on double occupancy
Internal Air Fee: $1,095 person
Single supplement: $1,795
Group size: Limited to 11 guests
To register or if you have questions, please contact Court Whelan at Natural Habitat Adventures (888) 993-8687 or [email protected]