Reducing Food Waste on Farms
Approximately 15% of all food produced on farms each year never gets harvested or makes it past the farm gate due to labor shortages, cosmetic imperfections, weather events, and more. That equates to roughly 15 million tons of produce in the US and nearly 30% of total US food loss and waste.

WWF wants to know more about how this loss differs between various crops and understand the drivers. Through data-driven research and human-centered design, we hope to help overcome some of the barriers and challenges of getting more of this food to people.
We've partnered with universities including UC-Davis, UC-Santa Clara, and Massachusetts Institute of Technology (MIT), trade associations like the Global Cold Chain Alliance—that works on keeping perishable products safe and high quality as they move from farms across the supply chain—and other companies, non-profits, farmers, systems-thinkers, and start-ups to figure out how we can make the most of what we grow. This work led to the No Food Left Behind series.
Related Works
Additional resources and publications from the WWF Food Loss and Waste Team and our research partners.

Tools for Measurement
Measurement is a priority across WWF's Food Loss and Waste work—it's needed to benchmark, compare, and communicate about reducing loss or waste.
WWF worked alongside partners to develop a tool for farmers to measure post-harvest loss in-field so they can more clearly see how much food they grow but, for a variety of reasons, do not harvest. Better understanding of the amount lost—product left in field, culled or not harvested—can provide growers and produce buyers with data on where and why loss is occurring within the boundaries of a farm operation.
The Food Loss metric recently underwent a public comment period and is in the process of being formally adopted as a metric by the Stewardship Index for Specialty Crops (SISC).
Featured Story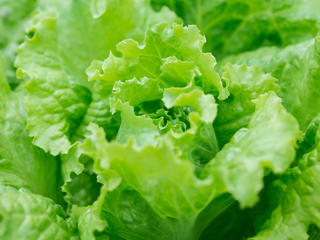 © Shutterstock
While most loss or waste of food takes place in restaurants, hotels, grocery stores, or our own kitchens, crops that go unharvested on farms are a piece of the puzzle, too.
Continue Reading
All of WWF's Food Loss and Waste projects are viewed through the lens of addressing larger systemic food inequities experienced by communities that face barriers—such as immigrants, people of color, and Indigenous peoples. Our aim is to ensure that our projects maximize food use, advance circular systems, contribute to little to no land conversion, and engage in diversity, equity, and inclusion-positive practices. We welcome the opportunity to collaborate with diverse actors on this work, and if you are interested in getting in touch, please visit our Partnership Opportunities page or email [email protected].