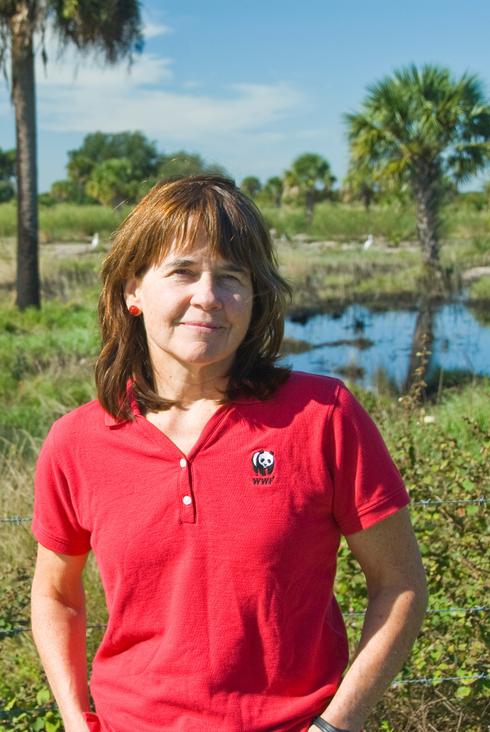 Director, Sustainable Food
Sarah is a Director on WWF US's Sustainable Food Team. Over her 18 years with WWF Sarah has lead a variety of efforts to develop through a collaborative and multi-stakeholder process innovative market based approaches to identify and accelerate adoption of more sustainable agricultural practices in different production systesm and regions in the United States These approaches have resulted in the development of a payment for environmental services scheme; a certification program for potatoes grown using bio-intensive production practices; and tools and metrics for measuring and monitoring performance and environmental impacts.
Prior to WWF Sarah worked as a policy and economic analyst at the USDA Economic Research Service, the Henry A Wallace Institute of Alternative Agriculture, and a brokerage firm at the Chicago Board of Trade. For three and a half years Sarah worked on food security issues as an advisor to Cameroon's Ministry of Agriculture. Sarah is an agricultural economist by training earning an MS from Michigan State University and a PhD from Cornell University with a focus on agriculture markets and economic development.