See Polar Bears & Protect Them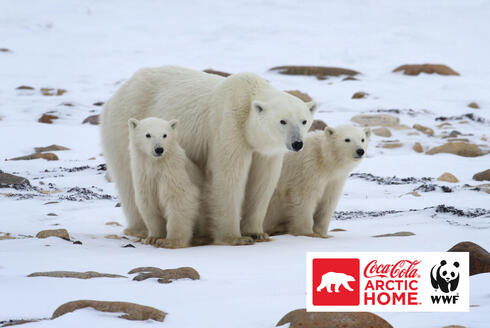 Donate $100 or more to WWF through the Arctic Home campaign, which raises awareness of and funds for protecting the polar bear, and receive $250 off a trip to see polar bears in the wild with Natural Habitat Adventures. Deadline: January 31, 2013
Go to ArcticHome.com and click on "Donate" to make a secure credit card donation.
Once you receive an email confirming your donation, forward the email to

[email protected]

. Natural Habitat Adventures will give you a $250 credit towards your October or November 2013 Polar Bear Adventure in Churchill, Manitoba.
Call 800-543-8917 to book your trip.
See the polar bears of Churchill, Manitoba
See the King of the Arctic in its wild home on Natural Habitat Adventure's polar bear tours.These small-group tours in the "polar bear capital of the world" get you closer to more polar bears, in exceptional comfort and safety, than any other option out there.
Each fall, the world's greatest concentration of polar bears convenes at the edge of Hudson Bay, waiting for the ice to form and hunting season to begin. View the bears from custom-built polar rovers. Or, for the ultimate immersion in the kingdom of the polar bear, stay at the private Tundra Lodge.
Terms & conditions
Donations must be made and travel must be booked on or before January 31, 2013.
A maximum of one $250 discount per person can be applied per trip for donations of $100 or more per person to WWF through Arctic Home.com. For this offer, Arctic Home's "Text to Donate" and to MyCokeRewards.com points programs are not applicable. The discount will be applied only upon receipt of your donation confirmation email at [email protected]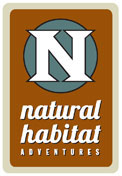 Credit is good on any NHA polar bear tour in Churchill, Manitoba, in October or November 2013. Offer cannot be combined with any other offer or discount. Offer not valid for tours booked prior to December 4, 2012. Credit must be applied at time of booking against your final trip balance; it cannot be used as a portion of the deposit and can't be retroactively applied to trip cost after booking. Credit is transferable to another traveler.
About Arctic Home
Coca-Cola will match up to $1,000,000 in total donations to WWF for Arctic Home made through February 15, 2013. Learn more about how WWF and Coca-Cola have teamed up to protect polar bears on our Arctic Home page.
*Arctic Home.com accepts donations from U.S. residents only; if you reside outside the United States, you may instead donate $100 or more to WWF by clicking here; the same procedures and terms & conditions of this offer apply to donations made by non-U.S. residents.