Speaker List: Heirs' Property and Involuntary Land Loss in Mississippi: Solutions for Communities and Forests
Jennie L. Stephens
Chief Executive Officer, Center for Heirs' Property Preservation™
Jennie L. Stephens has served as Executive Director of the Center for Heirs' Property Preservation since its inception in 2005. At the Center, she is responsible for overall strategic planning, revenue generation, financial management, organizational development, staff management, and program operations. She has worked more than 25 years in the nonprofit field in such positions as fiscal director at a community action agency, sponsored programs director at a historically black college, and senior program director at Coastal Community Foundation. She also has several years of experience in consulting as a program reviewer, strategic plan facilitator, and grants writer. More recently, Jennie had the pleasure of being a speaker at TedXCharleston with a talk titled, "Heirs Discover Money Does Grow on Trees" and has been selected to be a 2018 BALLE Fellow, a member of 25 brilliant leaders who are building healthy and equitable rural economies across US and Canada.
In celebration of the Center's 15th Anniversary – and the 35th anniversary of the Aspen Institute Community Strategies Group, which helped spark the Center's start-up, Jennie spoke and presented at the national virtual symposium, 'All Land is not Creating Equal: Unleashing Family and Community Wealth through Land Ownership'. And in March of 2021, Jennie was featured in the BET documentary series 'Disrupt and Dismantle', with Soledad O'Brien. Jennie received a Bachelor's Degree in Business Administration from the College of Charleston, a Master's Degree in Public Administration from the University of Charleston/University of SC and earned a PhD in Organizational Leadership from Regent University in Virginia Beach, VA.
Jennie's passion in life is to help people help themselves.
Vangela M. Wade
President and CEO, Mississippi Center for Justice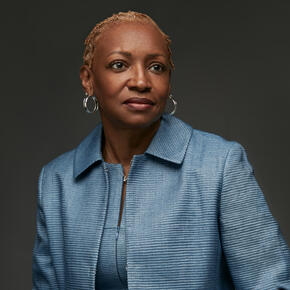 Vangela M. Wade began serving as president and CEO of Mississippi Center for Justice after having joined the Board of Directors in 2016 and serving as secretary/treasurer, chair of the audit committee, and chair of the board of directors. Vangela began The Wade Law Firm, PLLC, after building a diverse and distinguished résumé as a lawyer. Family law is one the primary practice areas at The Wade Law Firm, and Vangela has 18 years of legal experience focused arounds wills, estate planning, and heirship issues. Her background also includes working as a law clerk with the Mississippi Court of Appeals, a special prosecutor with the Madison/Rankin County District Attorney's Office, and as a corporate defense attorney with local and national employment law firms. She has also served as an adjunct law professor at the University of Mississippi School of Law. In addition to her legal experience, she advised public and private employers and organizations as a consultant in matters involving diversity and fair employment practices. Vangela currently serves on the board of Mississippi Today. She is a member of the International Women's Forum – Mississippi Forum and of the Land Title Association of Mississippi. Recently, she was recognized as a Black Voices for Black Justice Fund awardee. This recognition included a $50,000 award, which Vangela gave to MCJ to investigate and address the pandemic's impact on the racial disparity in Mississippi's K-12 education system. She earned her BA from Mississippi State University and her Juris Doctorate from the University of Mississippi School of Law. With over 24 years of experience in Mississippi Law, Vangela is dedicated to the fight against Mississippi's culture of injustice by seeking systemic solutions to ensure equity in the lives of all Mississippians.
Kerry Cesareo
Senior Vice President, Forests, World Wildlife Fund (WWF)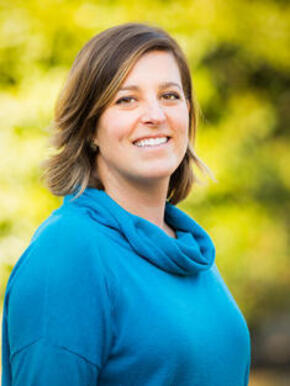 Kerry Cesareo, senior vice president for forests, leads a portfolio of strategic initiatives in pursuit of WWF's goal to conserve the world's most important forests. Among the initiatives are strengthening laws to stop illegal logging, scaling efforts to address threats to forests from agricultural expansion and infrastructure development, and using an innovative financial model to ensure forest protected areas are properly managed. They also include investing in forests as an essential means of mitigating climate change.
Kerry previously led WWF's forest markets work, launching the North American program of the Global Forest & Trade Network (GFTN) and forging partnerships with Fortune 500 companies on environmentally responsible supply chains for wood and paper products. She has also managed global operations for GFTN as well as the start-up of the Sustainable Forest Products Global Alliance, a public-private partnership with the US Agency for International Development. She has served as cochair of the board of the Forest Stewardship Council® (FSC®)-US, a certifier of forestry best practices that WWF helped found in 1994.
Kerry first began working on forest issues during a summer partnering with First Nations on Vancouver Island, British Columbia, as they prepared for their inaugural timber harvest through a newly formed company, Iisaak Forest Resources. The creation of Iisaak and its commitment to FSC had helped to end decades of conflict among environmentalists, First Nations, and logging companies in Clayoquot Sound. Iisaak received FSC certification in 2001 and inspired Kerry's career.
Prior to joining WWF, Kerry worked as an environmental scientist, a forest inventory researcher, an AmeriCorps VISTA volunteer, and a US PIRG field manager. She received a BS in biology from the University of North Carolina at Chapel Hill and a master's degree in environmental management from the Yale School of Forestry & Environmental Studies.
Lisa Morden
VP of Safety, Sustainability & Occupational Health, Kimberly-Clark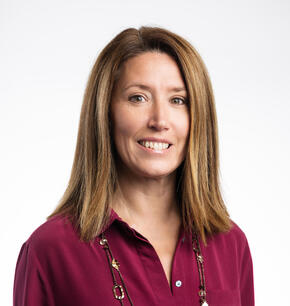 As one of the driving forces in corporate sustainability, Lisa Morden, Vice President of Safety, Sustainability & Occupational Health at Kimberly-Clark, sits at the intersection of sustainability and the global supply chain for Kimberly-Clark, the global company behind iconic consumer brands including Huggies, Kleenex, Scott and Kotex. Morden's task as vice president of safety, sustainability and occupational health is to lead an ambitious set of goals for how the company will have a lasting impact on the people it serves and the communities it touches.
In 2022, Kimberly-Clark will have been in business for 150 years, and Morden is working to ensure safety and sustainability is at the heart of the business strategy for another 150 years by creating a shared commitment with employees and global partners to Kimberly-Clark's sustainability strategy. Under her watch, the company has made significant strides in its efforts to create positive social and environmental change. The company met its 2022 GHG reduction goal four years ahead of schedule, drove manufacturing waste diversion to more than 95%, and is currently taking steps to reduce its use of virgin fiber from natural forests and its use of petroleum-based plastics across its product portfolio by 50%.
Morden currently serves as the vice chair of FSC's investments and partnerships board of directors and on the Conference Board's sustainability council executive committee. Previously, she served on the Berkeley Center for Responsible Business advisory council, the executive committee of the FSC U.S. board of directors, and The Nature Conservancy's Georgia board of trustees.
Ann McGill
Anchor, Live 5 News WCSC TV, Charleston, SC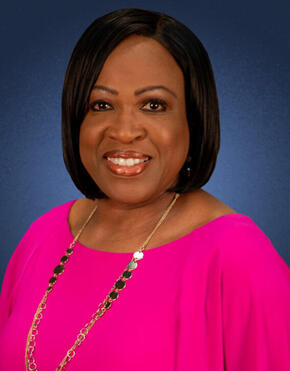 Ann McGill is the evening anchor at Live 5 News - WCSC TV in Charleston, SC. She is a seasoned, awarding-winning broadcast journalist, with more than 30 years of news experience both in radio and television. She previously worked in Columbia, SC and the Greensboro/Winston-Salem, NC markets.
Ann's passion for helping people naturally prompted her to focus on issues that impact viewers' pocketbooks and careers. For years, she has turned finding a job into a weekly franchise. Then when the pandemic hit and companies could not host in-person job fairs, Ann took to social media and streaming platforms to connect businesses with potential job candidates.
She has won numerous awards and accolades, including Award of Merit, Anchor of the Year from the South Carolina Broadcasters Association, and a Southeast Emmy Nomination for Best Morning Newscast from the National Academy of Television Arts and Sciences. Among her greatest honors, in 2013, she was named to the Williamsburg County Hall of Fame by her hometown school district, for being an outstanding and inspirational leader.
Ann's experience in news has also landed her fun appearances on television shows such as The Doctors, American Idol, and the Wendy Williams Show. Ann came from humble beginnings, growing up on a tobacco farm in a small community called Nesmith in Williamsburg County, SC. Ann is married and has three children and one grandchild.
As a longtime member of Royal Missionary Baptist Church, she serves as a deaconess, youth church teacher, and financial literacy coordinator. She is a former member of the Board of Directors for the Charleston Trident Urban League and still works closely with the organization. She is a 1987 graduate of the University of South Carolina, Columbia.
Ann counts it an honor and a blessing to give back to the community as she fulfills her career aspirations.