Speaker list: Scaling Business Action for Climate and Nature
Dame Karen Pierce
British Ambassador to the United States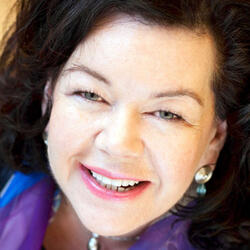 Prior to arriving in DC, Karen Pierce was the United Kingdom's Permanent Representative to the United Nations in New York since March 2018. Prior to this role, Karen served as the Director General for Political Affairs and Chief Operating Officer of the Foreign and Commonwealth Office in London, from 2016.
Karen joined the Foreign & Commonwealth Office in 1981. Her first role was in Tokyo between 1984 and 1987, after which she returned to the UK to work in the Security Policy Department. Karen worked in Washington as the Private Secretary to the British Ambassador to the United States between 1992 and 1995. Between 1996 and 2006, Karen held several positions in London including Team Leader for Ukraine, Belarus and Moldova, Deputy Head of Eastern Adriatic (Balkans) Department, Head of Newsroom, Head of EU Department (Bilateral) and concurrently Head of Afghanistan Political Military Unit after 9/11 before returning to the Balkans as Balkans Coordinator from 2002 to 2006.
In 2006, Karen moved to New York for the first time to be the Deputy Permanent Representative and Ambassador at the UK Mission to the UN. In 2009, she returned to London to become the Director of South Asia and Afghanistan Department and the UK's Special Representative for Afghanistan and Pakistan. In 2012, Karen started her second multilateral role, this time in Geneva, where she was the Ambassador and Permanent Representative to the UK Mission to the United Nations, World Trade Organization and Other International Organisations until 2015. Between 2015 and 2016 Karen was the UK's Ambassador to Afghanistan.
John Kerry
U.S. Special Presidential Envoy for Climate
On January 20, 2021, John F. Kerry was sworn in as our nation's first Special Presidential Envoy for Climate and the first-ever Principal to sit on the National Security Council entirely dedicated to climate change. President Biden announced Kerry would have a seat at every table around the world as he combats the climate crisis to meet the existential threat that we face. In recent years, Kerry was the Carnegie Endowment for International Peace's first ever Visiting Distinguished Statesman, following his four years as the 68th United States Secretary of State. As America's top diplomat, he guided the Department's strategy on nuclear nonproliferation, combating radical extremism, and the threat of climate change. His tenure was marked by the successful negotiation of the Iran nuclear deal and the Paris Climate Agreement.
From 1985 to 2013, he served as a U.S. Senator representing Massachusetts, and was Chairman of the Senate Foreign Relations Committee from 2009 to 2013. Secretary Kerry served in the U.S. Navy, completing two combat tours of duty in Vietnam for which he received a Silver Star, a Bronze Star with Combat V, and three Purple Hearts. He received his undergraduate degree from Yale University and his law degree from Boston College Law School. Secretary Kerry is the best-selling author of A Call to Service, This Moment on Earth with his wife Teresa Heinz Kerry, and his 2018 memoir, Every Day Is Extra, which The New York Times described as "a bittersweet reminder of what the country once demanded of its leaders." Secretary Kerry was the democratic Party's nominee for President of the United States in 2004.
Sonia Syngal
CEO, Gap Inc.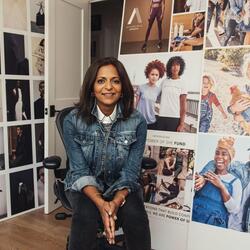 Sonia Syngal is the Chief Executive Officer of Gap Inc. leading the $16 billion business across all geographies and channels with a team of nearly 130,000 employees.
Most recently, Sonia led Old Navy from $7B to $8B in sales in just three years, expanding its North American presence to more than 1,200 stores, scaling its ecommerce site to the no. 4 largest apparel site in the U.S. and building competitive omni-channel capabilities. Prior to that, she was Executive Vice President of Global Supply Chain and Product Operations, responsible for managing Gap Inc.'s global supply chain and redefining a best-in-class product-to-market model for its portfolio of brands.
Since joining Gap Inc. in 2004, she has served in key leadership and general management roles including Managing Director for the company's Europe business, Senior Vice President for Gap Inc.'s International division and International Outlet division.
Prior to Gap Inc., Sonia had a successful career in Fortune 500 product companies, including 10 years at Sun Microsystems and six years at Ford Motor Co.
Sonia holds a master's degree in Manufacturing Systems Engineering from Stanford University and a bachelor's degree in Mechanical Engineering from Kettering University. She is a member of the Boys & Girls Club of America's Board of Governors, the Fashion Pact Steering Committee, and serves on The Gap Foundation Board of Trustees.
Michele Buck
President, CEO & Chairman of the Board, The Hershey Company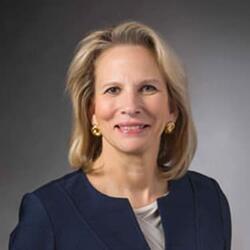 Michele Buck brings more than 25 years of consumer packaged goods experience to her role as Hershey's Chairman of the Board of Directors and 12th President and Chief Executive Officer. She has two important roles—mom and business leader—that fulfill her life and she's motivated by harnessing others' strengths, expertise and perspectives.
Buck has held several senior leadership roles within the company. Most recently, she served as Chief Operating Officer, leading Hershey's day-to-day North American operations and overseeing Hershey's operations in Central and South America.
Before joining Hershey in 2005, Buck served 17 years at Kraft/Nabisco in numerous senior positions and at the Frito-Lay division of PepsiCo.
She serves on the Board of Directors at New York Life, and as a Benefit Co-Chair for the Children's Brain Tumor Foundation. A native of central Pennsylvania, Buck earned a Bachelor's degree at Shippensburg University and holds a Master of Business Administration degree from the University of North Carolina at Chapel Hill.
Enrique Lores
President & CEO, HP Inc.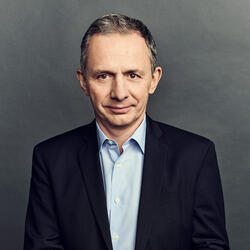 Enrique Lores is the President and CEO of HP Inc., a global technology leader whose innovative product and service portfolio spans personal systems, printing, and 3D printing and digital manufacturing. A Fortune 100 company with operations in more than 170 countries, HP Inc. creates technology that makes life better for everyone, everywhere, while championing sustainable impact and diversity in the communities where it does business.
Lores is an accomplished, multi-faceted leader. He became CEO in November 2019 and is driving a bold strategy to advance HP's leadership in Personal Systems and Printing, disrupt industrial sectors through innovative HP solutions, and transform the way the company operates to better serve its customers.
Chris Kempczinski
President & CEO, McDonald's Corporation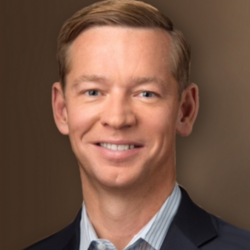 Chris Kempczinski is President and CEO of McDonald's, the world's largest restaurant company. He previously served as President of McDonald's USA, where he was responsible for the business operations of approximately 14,000 McDonald's restaurants in the United States.
He first joined McDonald's in 2015, overseeing global strategy, business development and innovation. In that role, he served the business units and franchisees by identifying new ideas and best practices to accelerate their growth and grow the overall value of the system.
Before joining McDonald's, Chris was Executive Vice President of growth initiatives and President of Kraft International.
Doug McMillon
President & CEO, Walmart Inc.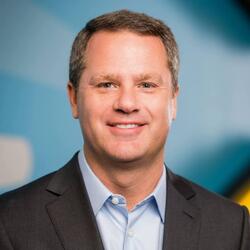 Doug McMillon is president and CEO of Walmart Inc.
Under Doug's leadership, Walmart is making life easier for busy families and building trust with customers. It is investing heavily in associate wages, benefits and education—including a debt-free, dollar-a-day college program and an expanded parental leave policy. And, it launched an ambitious program, Project Gigaton, to combat climate change and work with suppliers to avoid 1 billion metric tons of emissions worldwide.
Doug is a longtime champion of Walmart's customers, its associates and the company's culture. He was named president and CEO in 2014. From 2009 to 2014 he was president and CEO of Walmart International, and from 2005 to 2009 he served as president and CEO of Sam's Club. He has worked at Walmart for nearly 30 years, starting as a teenager unloading trucks for an hourly wage. He went on to serve in senior leadership roles in all of Walmart's business segments. He remains a merchant at heart.
Doug is the chairman of the Business Roundtable, an association of chief executive officers of America's leading companies. He serves on the boards of directors of the Consumer Goods Forum, the U.S.-China Business Council and Crystal Bridges Museum of American Art. He also sits on the American Workforce Policy Advisory Board and the advisory board of the Tsinghua University School of Economics and Management in Beijing, China.
Originally from Jonesboro, Arkansas, Doug graduated from the University of Arkansas with a bachelor's degree in business administration, and a master's degree in business administration from the University of Tulsa.
Carter Roberts
President & CEO, WWF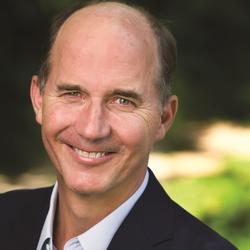 Carter Roberts is president and CEO of World Wildlife Fund in the United States. He leads WWF in creating initiatives that combine science, market signals, and the wisdom of communities to protect the natural resources upon which all life depends. Under his leadership, WWF has built strategies to scale up the production of sustainable food and renewable energy; double the population of tigers; shut down ivory markets; and protect ecosystems including the Amazon, the Himalayas, and the Okavango Delta. Roberts serves on the boards of the Nicholas Institute for Environmental Policy at Duke University and the Grantham Institute for Climate Change at Imperial College and the London School of Economics. He holds an MBA from Harvard Business School and a BA from Princeton University.
Marcene Mitchell
Senior Vice President, Climate, WWF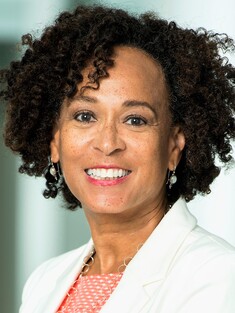 Marcene Mitchell is the Senior Vice President of Climate Change at WWF. Marcene is advancing our important climate agenda in the US and globally and building greater synergies across our climate change mitigation and resilience initiatives—with a particular focus on nature-based climate solutions. Marcene's role is crosscutting at WWF, because addressing the climate crisis cuts across all aspects of our work.
Marcene previously served as the Global Head of Climate Strategy and Business Development at the International Finance Corporation (IFC), the private sector arm of the World Bank. In this role at IFC and in previous positions, Ms. Mitchell's expertise has been on creating new markets for business to invest in low carbon technologies and infrastructure. She's pioneered work at IFC in resource efficiency for the built environment and established new market transformation programs for developing countries in distributed solar generation, offshore wind, and waste and water management.
In addition to her work internationally, Marcene has been part of Green Bank initiatives in the United States which scale climate finance by leveraging public sector funds with private investment. She is currently the Vice-Chairman of the Board of the Montgomery County Green Bank which brings renewable energy and energy efficiency to small businesses and moderate- and low-income households in Maryland.
Marcene holds a degree in International Relations from Brown University and an MBA in Finance from Stanford University Graduate School of Business.