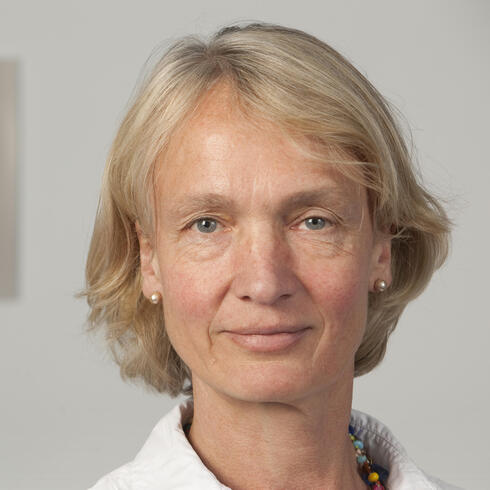 Camilla Toulmin
Director
International Institute for Environment and Development
Camilla Toulmin is director of the International Institute for Environment and Development, which is celebrating 40 years of ideas and action for sustainable development. An economist by training, she has worked mainly in Africa on agriculture, land, climate and livelihoods, mixing research, policy analysis and advocacy. Her work has aimed at understanding how environmental, economic and political change impact people's lives, and how policy reform can bring real change on the ground. Her latest book is Climate Change in Africa (Zed Books, 2009).
Thomas O. McShane
Senior Sustainability Scientist
Global Institute of Sustainability, Arizona State University
Thomas O. McShane has over 30 years of conservation experience working in the private sector, for government in both developed and developing countries, and for international nongovernmental organizations. He is currently senior sustainability scientist with the Global Institute of Sustainability at Arizona State University and adjunct faculty at their School of Sustainability. He has degrees in forestry and engineering. McShane has written extensively on conservation and people issues, and is coauthor of The Myth of Wild Africa: Conservation Without Illusion and coeditor of Getting Biodiversity Projects to Work: Towards More Effective Conservation and Development.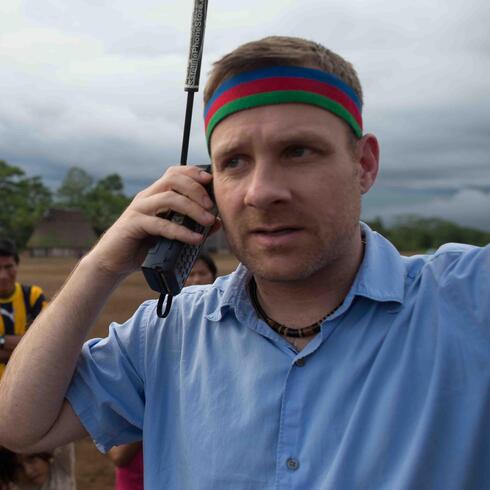 Andrew Miller
Advocacy Director
Amazon Watch
Andrew Miller brings two decades of human rights activism and international field experience to his work as Amazon Watch's DC advocacy director. Over the last six years, he has collaborated closely with indigenous partners from Brazil, Colombia, Ecuador and Peru, facilitating rights-based advocacy at Washington DC-based institutions such as the multilateral banks, US executive offices, and the Inter-American Commission on Human Rights. Miller travels regularly to the Amazon region and offers frequent commentary to media such as Al Jazeera English, CNN en Español and the BBC World Service. Previously, he held several positions at Amnesty International USA, served as an unarmed bodyguard in Colombia with Peace Brigades International, and led capacity-building efforts for southern Sudanese community-based organizations through Mercy Corps.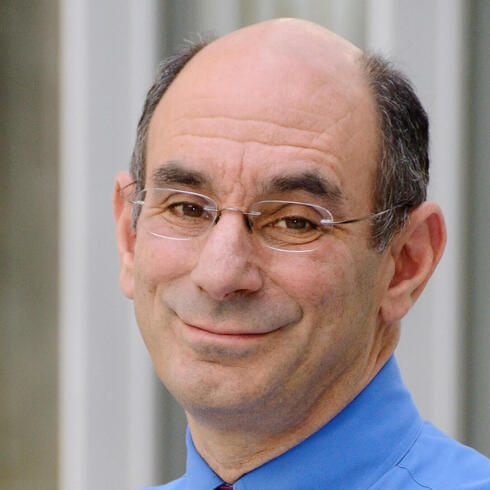 Kenneth M. Chomitz
Senior Advisor in the Independent Evaluation Group
The World Bank
Ken Chomitz is a senior advisor in the Independent Evaluation Group of the World Bank Group and chairs the oversight committee for the Independent Evaluation of the Climate Investment Funds. He is the author of At Loggerheads? Agricultural Expansion, Poverty Reduction and Environment in the Tropical Forests, a coauthor of the World Development Report 2003: Sustainable Development in a Dynamic World, and has led three evaluations on World Bank climate change activities. He has published extensively on deforestation, biodiversity, and climate issues. Prior positions include National Research Council fellow, assistant professor of economics at Boston University, and senior advisor with the Development Studies Project in Jakarta. Chomitz holds a PhD in economics from the University of California, Irvine and an SB from MIT.
Ashwini Chhatre
Assistant Professor of Geography and Geographic Information Science and Political Science
University of Illinois at Urbana-Champaign
Ashwini Chhatre is an associate professor in the Department of Geography at the University of Illinois at Urbana-Champaign. His research interests are broadly centered on the dynamic cross-scale interactions among democratization, economic development, and environmental governance, with a more recent focus on climate change vulnerability and adaptation. After earning a degree in economics from the University of Delhi, he spent 11 years working with local communities and social movements on democratic governance of natural resources in India. He holds a PhD in political science from Duke University and was the Giorgio Ruffolo Post-doctoral Fellow in Sustainability Science at Harvard University, 2006-2007. Chhatre has published articles in Science, PNAS, Conservation Biology, Journal of Peasant Studies, and other journals. He is senior editor of Conservation Letters.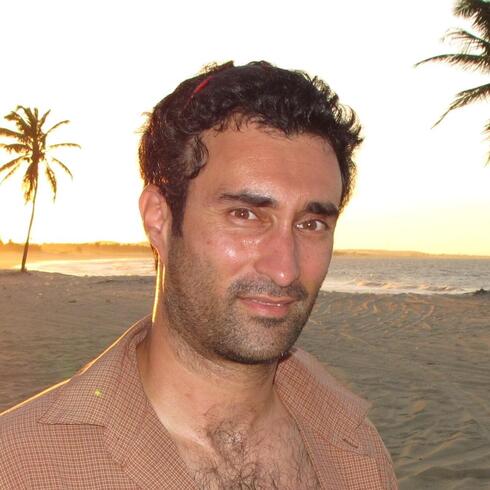 Robin Naidoo
Senior Conservation Scientist
World Wildlife Fund
Robin Naidoo has been with WWF's Conservation Science Program since 2004. He has conducted ecological and economic field research in biodiversity conservation in North America, South America, Asia and Africa. His current research focuses on understanding the ecology, economics and conservation of wildlife in Namibia's Community-Based Natural Resources Management program. Naidoo serves on the editorial board of Conservation Letters. He is an adjunct professor at the Institute for Resources, Environment, and Sustainability at the University of British Columbia in Vancouver; a research fellow at the University of East Anglia; and an affiliate at the University of Vermont. He has a PhD in conservation biology and environmental economics from the University of Alberta.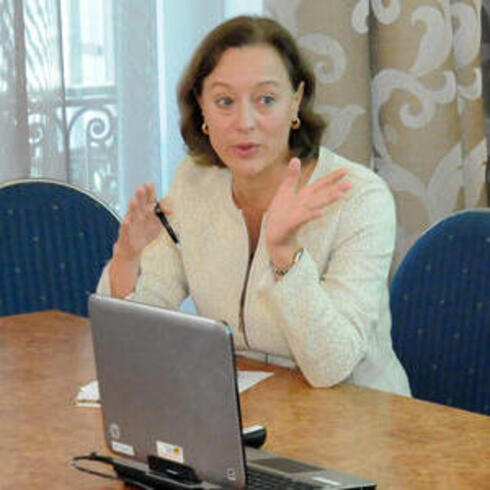 Jenny Springer
Director of Global Programs
Rights and Resources Initiative
Jenny Springer is director of global programs for the Rights and Resources Initiative, where she oversees global analysis, convening, and communications that influence increased recognition of community land and resource rights around the world. She joined RRI after almost 16 years with World Wildlife Fund, where her most recent position was that of senior director, People and Conservation. In that role, Springer led WWF's global policies and programs on indigenous peoples and rights-based approaches to conservation. A cultural anthropologist by training, she has conducted field research in South India and the Philippines, served in the Peace Corps in Ifugao (Philippines), and holds degrees from Harvard University and the University of Chicago.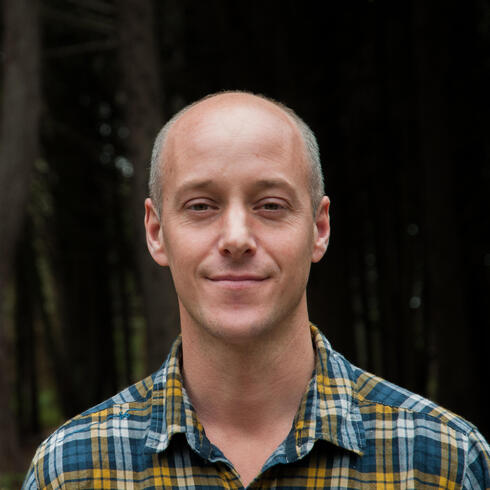 Alasdair Harris
Founder and Research Director
Blue Ventures
Alasdair Harris is a marine ecologist who has spent the past decade developing conservation initiatives in the Indian Ocean. In 2003, he set up the acclaimed marine conservation organization Blue Ventures. His work focuses on developing innovative and integrated solutions to conservation challenges—in particular, pioneering entrepreneurial and market-based approaches to link natural resource management with sustainable economic development. Harris is a visiting post-doctoral researcher at the University of Oxford's Environmental Change Institute, a member of both the World Commission on Protected Areas and the Marine Stewardship Council's Stakeholder Council, a technical advisor to the UN Environment Programme's Convention on Migratory Species Secretariat, and an Ashoka Fellow. He is also a passionate ambassador for Australia's penguins.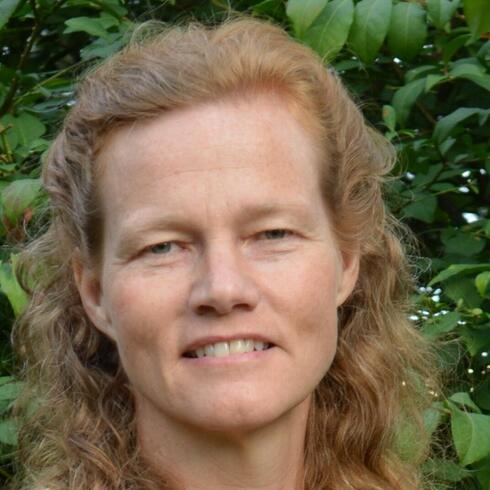 Amy Luers
Director of Climate Change
Skoll Global Threats Fund
Amy Luers is director of climate at the Skoll Global Threats Fund. Prior to this, she was the senior environment program manager at Google, where she co-led the development of a series of initiatives focused on information and communication technology for climate risk management. She cofounded Agua Para La Vida, an NGO dedicated to bringing potable water to rural communities of Latin America. In 2013, Luers was named a fellow in the inaugural Bellagio/Poptech Fellows program, a collaborative incubator focused on topics relevant to the lives of poor and vulnerable populations. She was a lead author of the National Climate Assessment. She holds a PhD in environmental science and an MA in international policy studies, both from Stanford University.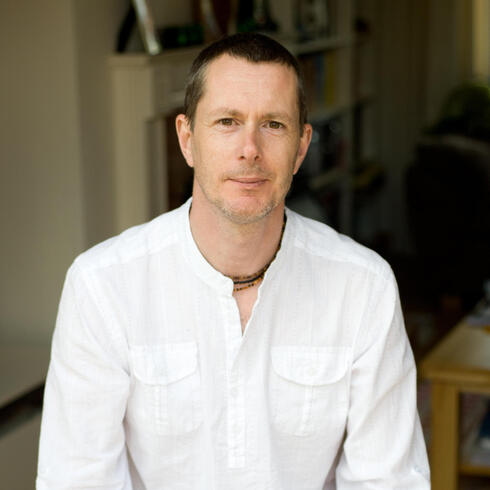 Ken Banks
Founder
Kiwanja.net
Ken Banks, founder of kiwanja.net and FrontlineSMS, devotes himself to the application of mobile technology for positive social and environmental change in the developing world. He has worked at the intersection of technology, anthropology, conservation and development for the past 20 years and, during that time, has lived and worked across the African continent. He is a Pop!Tech Fellow, a Tech Awards Laureate, an Ashoka Fellow and a National Geographic Emerging Explorer, and has been internationally recognized for his technology-based work. His latest project, Means of Exchange, is looking at how everyday technologies can be used to democratize opportunities for economic self-sufficiency, rebuild local community and promote a return to local resource use.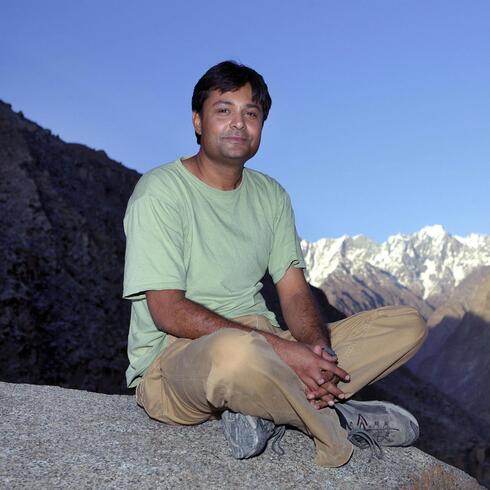 Shafqat Hussain
Assistant Professor of Anthropology
Trinity College
Since 1998, Shafqat Hussain has been managing director of Project Snow Leopard, which aims to resolve the conflict between farmers and snow leopards in Pakistan by integrating models from business and conservation. In 2006, the project won the prestigious Rolex Award for Enterprise. Based in Connecticut, Hussain has also been an assistant professor in the Department of Anthropology at Trinity College since 2009. From 1996 to 1998, he was administrator of the UNDP/GEF Biodiversity Conservation Project for IUCN-Pakistan. He was head of monitoring, evaluation and research for the Aga Khan Rural Support Programme in Pakistan, 1993–1996. Hussain has a PhD in anthropology and environmental studies and a master's in environmental management, both from Yale University, as well as an MSc from the University of Hull, UK.
Dale Lewis
Director
Community Markets for Conservation
While working toward his PhD in zoology and population genetics from the University of Texas, Dale Lewis did field research in Zambia. Adjacent to his study area was South Luangwa National Park. The almost daily ringing of poachers' gunshots made it impossible for Lewis to ignore the imperative that conservation, not academia, be his calling. Over the ensuing years, he pioneered research, piloted programs and engineered solutions for harmonizing small-farmer needs around food production, markets and biodiversity conservation. For the past 10 years he has directed Community Markets for Conservation, a nonprofit company that drives consumer support for IT'S WILD!, a brand that rewards small farmers who commit to conservation.
Cristina Rumbaitis del Rio
Senior Associate Director
The Rockefeller Foundation
As a senior associate director at the Rockefeller Foundation, Cristina Rumbaitis del Rio helps develop the foundation's initiatives to build climate change resilience for poor and vulnerable people. She also leads the foundation's exploratory work on oceans and fisheries conservation. Prior to joining the foundation, Rumbaitis del Rio was a post-doctoral fellow conducting research on sustainable development at Columbia University's Earth Institute. She also did policy research for the UN Environmental Program and the US Department of State. She was a recipient of the 1996 National Harry S. Truman Scholarship for Public Service and a Mass Media Fellow of the American Association for the Advancement of Science. She has a BA from Columbia University and a PhD in ecology from the University of Colorado.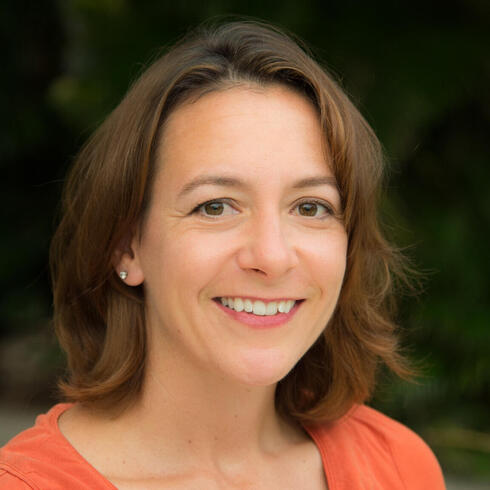 Jamie Bechtel
Co-Founder and CEO
New Course
Jamie Bechtel is the co-founder and CEO of the nonprofit organization New Course. Her work has led to strategic advances in the fields of conservation, sustainable finance and biology. Before founding New Course, Bechtel was with Conservation International, where her work took her to over 30 countries. Through her research and field experience, she realized the importance of including women in conservation strategies, which led her to reengage in conservation and poverty alleviation through the development of New Course. Bechtel is an advisor to the Clinton Global Initiative and was recently named in Fast Company magazine as one of 60 women heroes. She has a PhD from Boston University and a law degree from Boston College.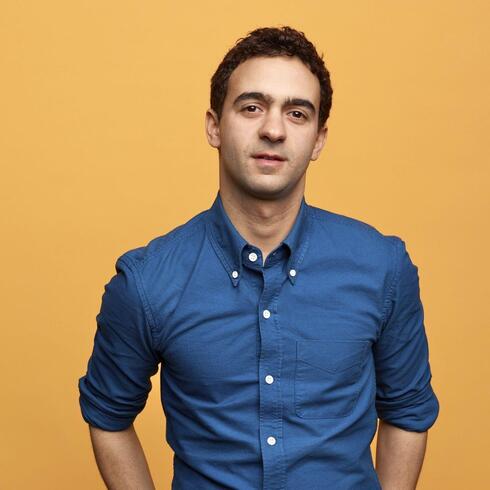 Jeremy Heimans
Co-Founder and CEO
Purpose
Jeremy Heimans is co-founder and CEO of Purpose, a home for building 21st-century movements and ventures that use the power of participation to change the world. Since its start in 2009, Purpose has launched several major new organizations including All Out, a 1.8 million-strong LGBT rights group; built the world's first open-source global activism platform; and advised institutions like the ACLU and Google. Before this, Heimans cofounded GetUp, an Australian political organization that today has more members than all of Australia's political parties combined. And in 2007, he cofounded Avaaz, the world's largest online citizens' movement, now with over 26 million members. In 2011, Heimans received the Ford Foundation's 75th Anniversary Visionary Award and was named a Young Global Leader by the World Economic Forum.
Sheri Flies
Assistant General Merchandising Manager of Global Sourcing
Costco
Sheri Flies is assistant general merchandising manager of global sourcing, and former corporate counsel, for Costco Wholesale Corporation. She is involved with domestic and international sustainability programs which explore public/private market-based solutions that address poverty, malnutrition and illegal trafficking, with an emphasis on value chain analysis to source. Flies is a frequent guest lecturer at universities, and she recently shared the results of her work with The World Justice Forum at The Hague, the World Bank, the World Food Programme, USDA/FAS, and the US Department of State. She was a 2011 recipient of the James Beard Foundation Leadership Award. She is on the advisory board for the Center for Business Ethics at Seattle University and is a trustee of The Bainbridge Graduate Institute.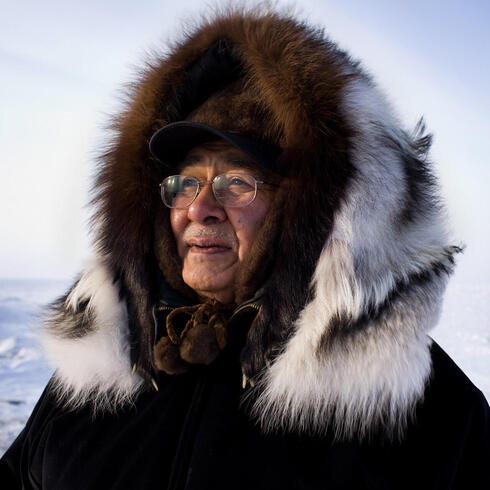 Edward Itta
US Arctic Research Commission
Edward Itta is an Inupiat whaler and hunter, and commissioner of the US Arctic Research Commission. He is committed to protecting the Inupiat subsistence heritage and ensuring the long-term social and economic viability of all the communities of Alaska's North Slope. Itta was elected mayor of the North Slope Borough in 2005 and reelected in 2008. He is board member of the Arctic Slope Community Foundation, a member of the Barrow Whaling Captains Association, and a past commissioner of the Alaska Eskimo Whaling Commission. Itta also served as president of the North Slope Borough School Board and was vice chairman of the federal Subsistence Advisory Council for northern Alaska. He also served as president of the Inuit Circumpolar Council-Alaska.
Philippe Cousteau
EarthEcho International
Explorer, social entrepreneur and environmental advocate, Philippe Cousteau continues the spirit of his family's legacy through new and exciting platforms. He is the president of the leading environmental education nonprofit EarthEcho International. He is also cofounder of Azure Worldwide, a strategic environmental design, development and marketing company. Cousteau serves as cofounder and chairman of GlobalECHO Foundation, a 501 (c)(3) which leverages financial markets to provide resources that help solve challenges facing the world community—from social issues impacting women and children to environmental conservation. He is also a special correspondent for CNN International.