Edward H. Allison | University of Washington
Edward H. Allison's work spans research, policy and practice in both fisheries science and international development on the coasts and inland waters of sub-Saharan Africa, Asia, Oceania, Latin America and Europe. His main areas of expertise include the contribution of fisheries and aquaculture to food security and coastal livelihoods; the governance of small-scale fisheries and aquaculture production; and people's vulnerability and adaptation to climate change. Since working in Malawi for the UK Department for International Development, Allison has taught at the University of East Anglia, advised the United Nations Food and Agriculture Organization, and was a director at the WorldFish Center in Malaysia. He is currently a professor of marine and environmental affairs at the University of Washington in Seattle.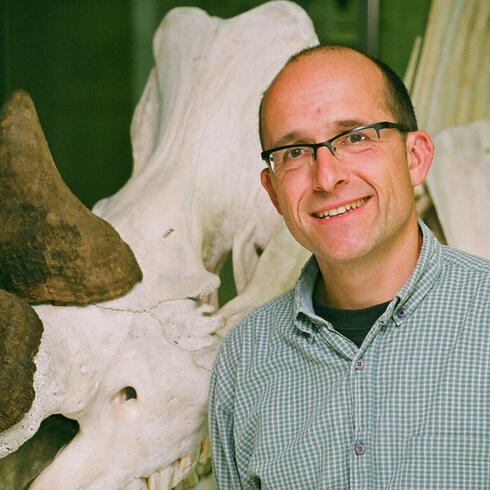 Andrew Balmford I University of Cambridge
Andrew Balmford has been a conservation supporter ever since he can remember. He is a professor of conservation science in the Zoology Department at the University of Cambridge. Balmford's main research interests include the costs and benefits of effective conservation and solutions for reconciling conservation with land-demanding activities such as farming. To have most impact, he focuses his research in developing countries and collaborates closely with conservation practitioners and colleagues in other disciplines. Balmford helped establish the Cambridge Conservation Forum, the Cambridge Conservation Initiative and the annual Student Conference on Conservation Science.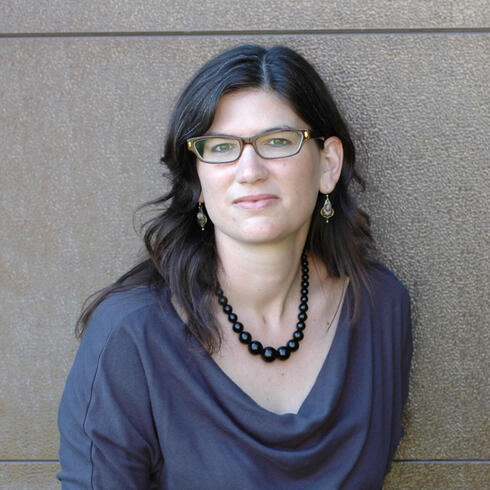 Kate Brauman | University of Minnesota
Kate Brauman is the lead scientist for the Global Water Initiative at the University of Minnesota's Institute on the Environment. Brauman's research integrates hydrology and plant-water relationships with economics and policy to better understand how water use by people affects the environment and our ability to live well in it. Through projects as diverse as payments for watershed services, global variation in crop per drop, and worldwide trends in water consumption and availability, Brauman works with the Global Water Initiative to find sustainable solutions to pressing water issues. Prior to earning a doctorate from Stanford University, Brauman worked in public education at the Natural Resources Defense Council. She continues to speak and write regularly about water.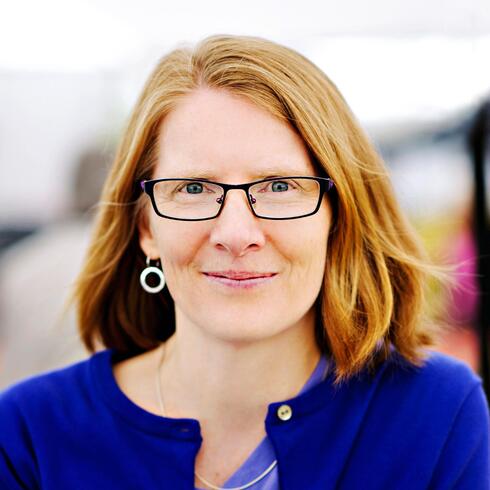 Jennifer Clapp | University of Waterloo
Jennifer Clapp is a Canada Research Chair in Global Food Security and Sustainability as well as a professor of environment and resource studies at the University of Waterloo in Canada. She is also a Trudeau Foundation Fellow. Clapp has written widely on global governance issues at the intersection of food security, the global economy and environmental issues. Her recent books include Hunger in the Balance: The New Politics of International Food Aid (2012), Food (2012), Paths to a Green World: The Political Economy of the Global Environment (with Peter Dauvergne, 2011), The Global Food Crisis: Governance Challenges and Opportunities (co-edited with Marc J. Cohen, 2009) and Corporate Power in Global Agrifood Governance (co-edited with Doris Fuchs, 2009).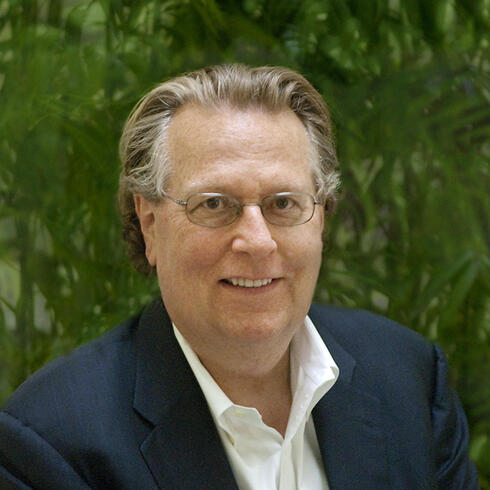 Jason Clay | WWF-US
Jason Clay, senior vice president for markets and food, leads WWF's work on agriculture, aquaculture, business and industry, finance, fisheries and forests. Clay directs WWF's efforts to work with private sector companies to improve their supply chain management, particularly with regard to ingredient sourcing and carbon and water neutrality. Clay is the author of 15 books, more than 400 articles and 700 invited presentations. Over the course of his career, he has worked on a family farm, taught at Harvard and Yale, worked at the US Department of Agriculture and spent more than 25 years working with human rights and environmental organizations. Clay has a PhD in anthropology and international agriculture from Cornell University. He is National Geographic's first Food and Sustainability Fellow.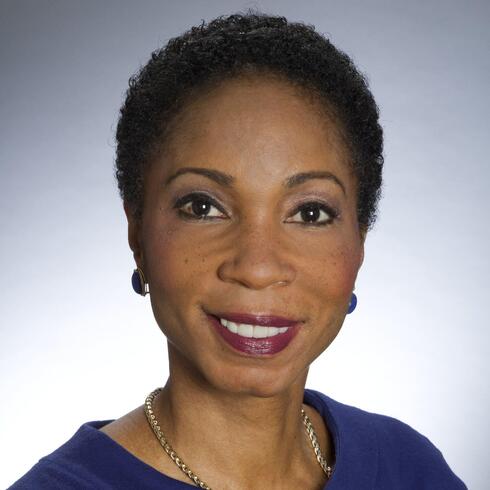 Helene D. Gayle | CARE USA
Helene D. Gayle is president and CEO of CARE USA, a leading international humanitarian organization. An expert on health, global development and humanitarian issues, she spent 20 years with the Centers for Disease Control, working primarily on HIV/AIDS. Dr. Gayle then worked at the Bill & Melinda Gates Foundation directing global health programs. She serves on numerous public company and nonprofit boards, including The Coca-Cola Company and the Rockefeller Foundation. Named one of Forbes' 100 Most Powerful Women, she has published numerous scientific articles on HIV/AIDS and other public health issues. She earned an MD from the University of Pennsylvania and an MPH from Johns Hopkins University. She has received 13 honorary degrees and holds faculty appointments at the University of Washington and Emory University.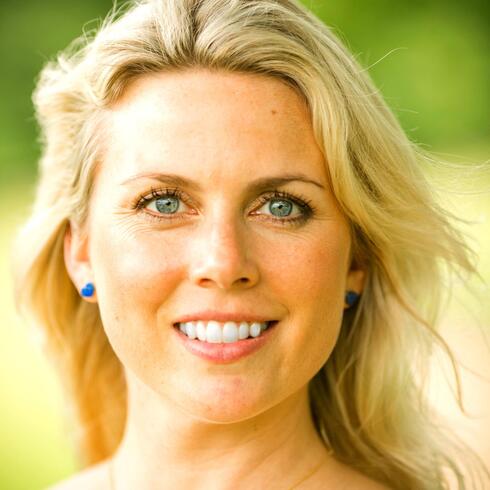 Ellen Gustafson | Food Tank, FEED Projects and 30 Project
Ellen Gustafson is a sustainable food system activist, author and social entrepreneur. She has founded and cofounded several campaigns, organizations and companies that address global hunger and obesity. These include Food Tank, the Apron Project, the ChangeDinner campaign, HealthClass 2.0, FEED Projects, LLC and the FEED Foundation. Gustafson was also a spokesperson for the UN World Food Program, an ABC News reporter and a researcher at the Council on Foreign Relations. She is the author of We the Eaters: If We Change Dinner, We Can Change the World. Gustafson has guest lectured at several universities and given four TEDx talks. AOL, PBS, Fortune, Inc., the Diplomatic Courier and Foreign Policy have all featured her in their lists of entrepreneurs and trailblazers.
Ray Hilborn | University of Washington

Ray Hilborn is a professor at the University of Washington School of Aquatic and Fishery Sciences where he teaches graduate and undergraduate courses in food sustainability, conservation and quantitative population dynamics. Hilborn has authored several books on fishing and ecology and published over 200 peer-reviewed articles. He serves on the editorial boards of five journals and spent seven years on the Board of Reviewing Editors of Science magazine. He has received the Volvo Environmental Prize and awards from the American Fisheries Societies, The Ecological Society of America and the American Institute of Fisheries. Hilborn is a Fellow of the Washington State Academy of Sciences, the Royal Society of Canada and the American Academy of Arts and Sciences.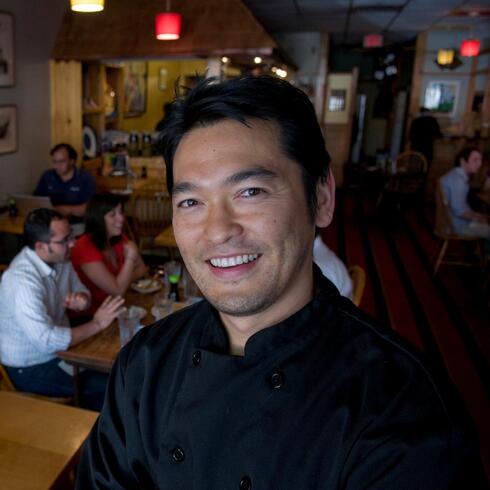 Bun Lai | Miya's Sushi Restaurant

Bun Lai is a James Beard Foundation-nominated chef whose Connecticut restaurant, Miya's Sushi, is the first sustainable sushi restaurant in the world. He has given lectures at Yale, Harvard and the Culinary Institute of America. Lai is also a former Olympic trials-level wrestling coach and director of nutrition at a nonprofit organization serving low-income pre-diabetics. He was recently published in Scientific American magazine. In his free time, Lai likes to dive on his restaurant's 75-acre shellfish farm for wild seaweed, clams, oysters and unpopular-to-eat species of fish. Currently, he is pursuing edible invasive species—such as pythons and killer bees—and learning about Native American traditional hunting, fishing and ethnobotany while living with Seminole Indians in Southern Florida.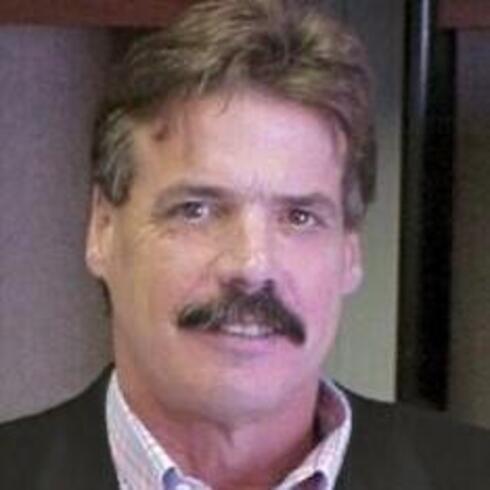 Michael J. McCloskey | Select Milk Producers and the Innovation Center for US Dairy

Michael McCloskey is the cofounder and CEO of Select Milk Producers, the sixth-largest milk cooperative in the country. He is also chairman of the Innovation Center for US Dairy Sustainability Initiative. McCloskey's home dairy, of which he is chairman of the board, is Fair Oaks Dairy Farms in Indiana. This dairy milks 15,000 cows living in free-stall barns and is recognized as being a leader in innovative practices among US farms. Fair Oaks Dairy Farms harvests its own cow manure and uses digesters to create more than enough electricity to power all of its farms as well as enough bio-based compressed natural gas to fuel 42 milk trucks, removing the equivalent of 70 million diesel miles annually from the road.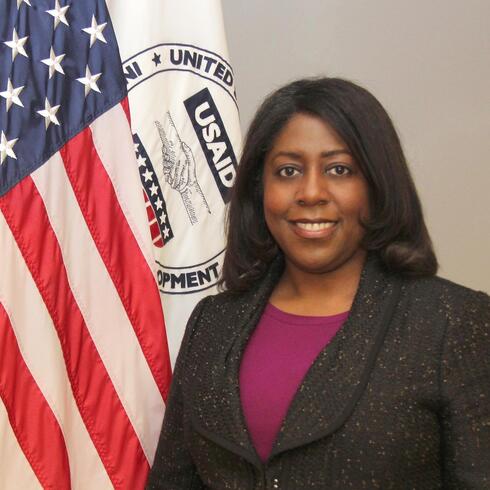 Tjada D'Oyen McKenna | USAID Bureau for Food Security and Feed the Future

Tjada D'Oyen McKenna is the deputy coordinator for development for Feed the Future and assistant to the administrator of USAID's Bureau for Food Security. McKenna leads implementation, results reporting and engagement related to Feed the Future, which is the US government's global hunger and food security initiative. She also oversees USAID's leadership of agricultural development efforts to improve global food security, nutrition and broad-based economic growth. McKenna has held positions at the Bill & Melinda Gates Foundation, Monsanto, McKinsey & Company, American Express and General Electric. McKenna earned a bachelor's degree in government from Harvard College and a master's degree in business administration from the Harvard Business School.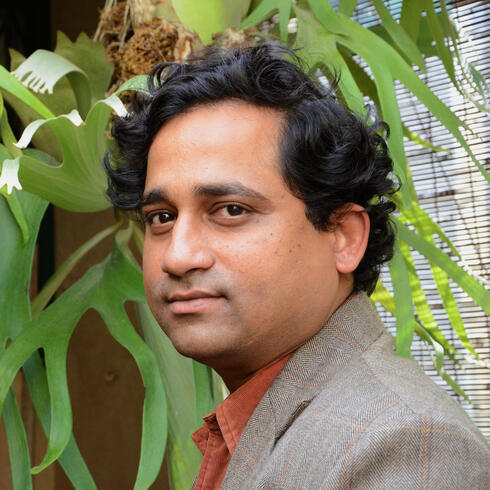 Biraj Patnaik | Commissioners of the Supreme Court of India

Biraj Patnaik is principal adviser to India's Commissioners of the Supreme Court in the country's landmark right to food case, PUCL v. Union of India (2001). During the past 13 years, the Indian Supreme Court has passed close to 200 orders on the right to food due to this case. Patnaik has been involved in India's Right to Food Campaign since its inception and was closely associated with the processes of drafting and lobbying for his country's 2013 National Food Security Act. Patnaik spent almost a decade working for Action Aid and was one of the cofounders of a community health training program. He is on the board of several human rights organizations and has a master's degree in management.
Ivette Perfecto | University of Michigan

Ivette Perfecto is a George W. Pack Professor of Ecology, Natural Resources and Environment at the University of Michigan. She teaches courses in field ecology, agroforestry, sustainable food systems, and globalization and the environment. Perfecto has more than 25 years of experience conducting agroecological research in Central America and the Caribbean. She has authored more than 120 publications in peer-reviewed journals, 15 book chapters and two books, Breakfast of Biodiversity and Nature's Matrix: Linking Agriculture, Conservation and Food Sovereignty. Perfecto has been a visiting scholar at various universities and research institutes around the world and is a Fellow of the American Association for the Advancement of Science (AAAS).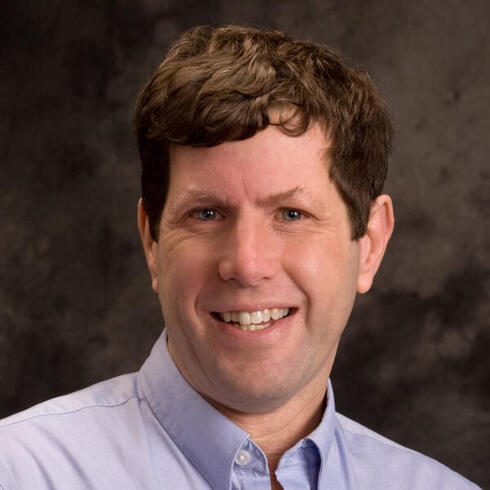 Stephen Polasky | University of Minnesota

Stephen Polasky is a Regents Professor and Fesler-Lampert Chair of Ecological/Environmental Economics at the University of Minnesota. His research addresses issues at the intersection of ecology and economics, focusing on ecosystem services and natural capital, biodiversity conservation, sustainability, renewable energy and common property resources. Polasky served as senior staff economist for environment and resources with the President's Council of Economic Advisers from 1998 to 1999. He currently serves on the board of directors and the science council for The Nature Conservancy as well as the science advisory boards for the Environmental Protection Agency and the National Oceanic and Atmospheric Administration. In 2010, Polasky was elected into the National Academy of Sciences.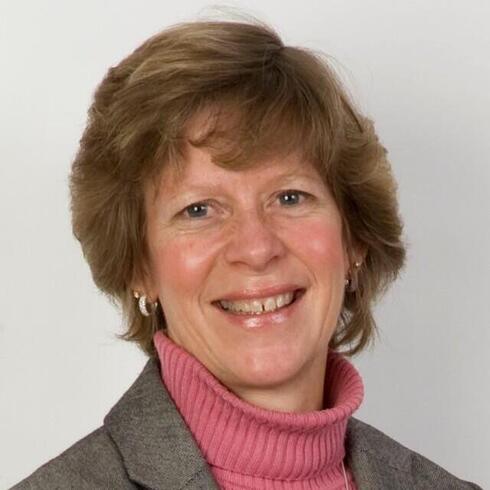 Dawn Rittenhouse | DuPont

Dawn Rittenhouse is director of sustainable development for DuPont. Since 1980, she has held positions in various areas at DuPont, including technical service, sales, marketing and product management. She has been assisting DuPont businesses in integrating sustainability strategies into their strategy and business management processes since 1997. She leads DuPont's efforts at the World Business Council for Sustainable Development (WBCSD) and the United Nations Global Compact. She also manages DuPont's efforts on sustainable agriculture. She is a trustee for the Delaware Chapter of The Nature Conservancy and the Penn State's Smeal College of Business Sustainability Advisory Council.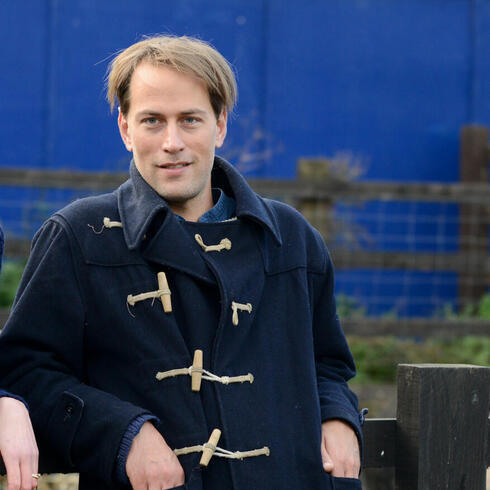 Tristram Stuart I Feedback

Tristram Stuart was awarded the Sophie Prize in 2011 for his fight against food waste. Following the critical success of Stuart's first book, The Bloodless Revolution, Stuart has become a renowned campaigner, working to help lessen the environmental and social impacts of food production. He founded Feedback, an environmental organization that campaigns to end food waste at every level of the food system. His latest book, Waste: Uncovering the Global Food Scandal, reveals that Western countries waste up to half of their food and that tackling this problem is one of the simplest ways of reducing pressure on the environment and global food supplies. Stuart works with a range of NGOs, governments and private enterprises internationally to fight against global food waste.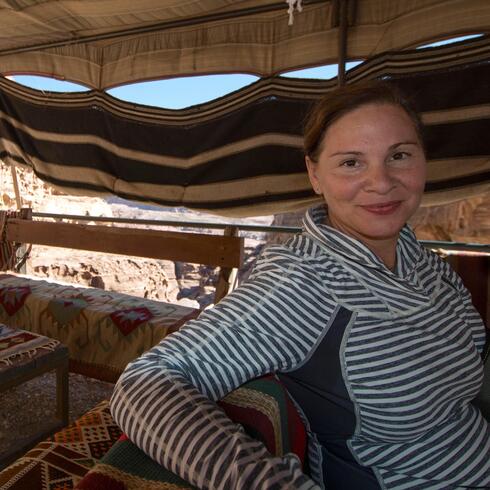 Pamela Caragol Wells | National Geographic Studios

Pamela Caragol Wells is an executive producer at National Geographic Studios. Having concentrated her efforts on programming at National Geographic for more than a decade, she has directed and written episodes of its award-winning Explorer series as well as several specials. She works alongside the National Geographic Studios development team to help develop and oversee both special events and new series. In addition to producing Brain Games and other series, Caragol Wells helped develop and is one of the executive producers of the new miniseries, EAT: The Story of Food. Premiering Nov. 21, it is a freewheeling look at food's surprising history, unexpected culinary heroes and the cornucopia of science that will take our food into the future.