Species Spotlight: American Bison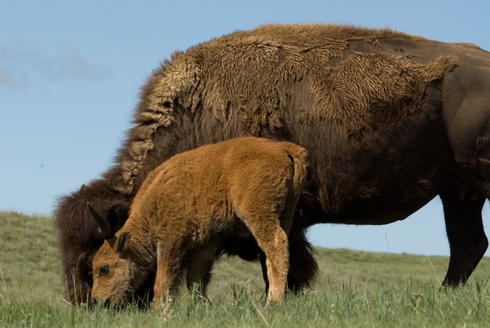 Habitat

North American Great Plains

Diet

Bison are grazers and eat mostly grasses and sedges, but they will occasionally eat berries and lichen.

Threats

Habitat loss due to agricultural land use

Interesting Fact

Bison look slow and heavy, but they can run as fast as a horse. They can also turn amazingly fast and can do a standing jump of over 6 feet straight up.