The Great Amazon River Cruise
To register or if you have questions, please contact Court Whelan at Natural Habitat Adventures (888) 993-8687 or courtw@nathab.com
---
Travel with WWF experts along more than 600 miles of the Amazon River and its tributaries aboard the luxury Delfin II—disembarking to explore hidden corners of the rain forest by excursion boat and easy jungle walks. Our main focus is the Pacaya Samiria National Reserve near the river's headwaters, a 5-million-acre mosaic of pristine habitats. Supported in part by WWF, the reserve is home to some of the largest wildlife populations in the Amazon: pink and gray river dolphins, troops of howler monkeys, elusive sloths, flocks of brilliant macaws and bright butterflies. Lagoons covered in giant lily pads teem with fish and caimans, while scores of marsh birds hunt from shore. Cultural visits to local villages round out our rain forest wilderness adventure.
---
About Our Experts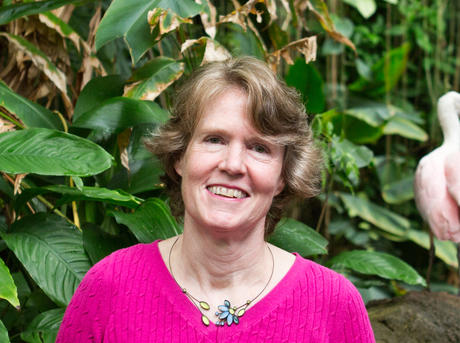 Meg Symington, WWF's Senior Director for the Amazon
Meg Symington has been with WWF for nearly 30 years and is responsible for overseeing the development and implementation of WWF's priorities for the Amazon with a focus on the financial sustainability of protected areas systems. Meg's love of nature led her to pursue a career in conservation, which began with a field study of tropical ecology and primate behavior in the Amazon of Peru. While earning her PhD, she spent 27 months in "beautiful, untouched forest" of the Peruvian Amazon, which made her realize she wanted to stay focused on Latin America and "conserve the Amazon so it will be there for my grandchildren."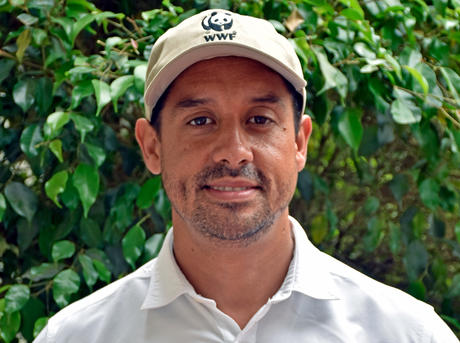 Kjeld Nielsen, WWF-Peru's Communications Director
Kjeld Nielsen has been passionate about wildlife for as long as he can remember. As a student, his love of nature took him to Manu National Park where he experienced the wonders of the Peruvian Amazon firsthand as a volunteer park ranger. Since then, he has been an advocate for the conservation of nature, which led him to serve as the communications lead in several national and international environmental organizations, including USAID and WWF grant-funded initiatives. With postgraduate studies in forest conservation and an international degree in Marketing, he spent the past 15 years helping to raise awareness and support for nature and global conservation.
---
To register or if you have questions, contact Court Whelan at Natural Habitat Adventures (888) 993-8687 or courtw@nathab.com