The King of the Arctic: A Special Expedition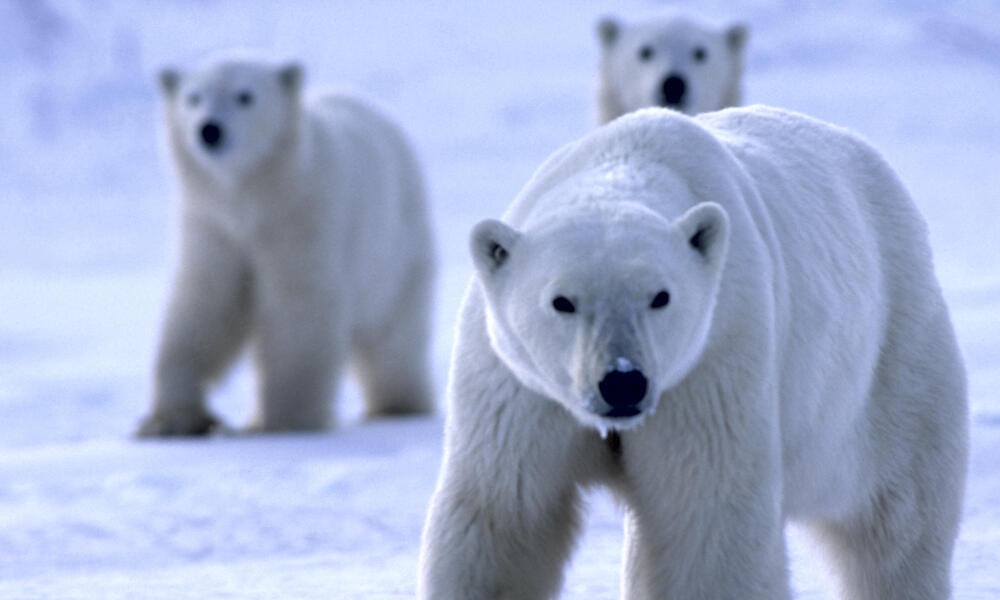 There is no greater symbol of both the power and the fragility of nature than the polar bear. On this invitation-only adventure, you will have the exclusive opportunity to join WWF's Arctic Program director to observe the King of the Arctic in its natural habitat.
Friday, November 14, 2014: Winnipeg, Manitoba
Our tour begins in Winnipeg, once a fur-trading post and boomtown for the Canadian Pacific Railway but today Manitoba's cultural and commercial capital. It sits at the eastern edge of Canada's vast prairies. Transfer to the historic Fort Garry Hotel, the grande dame of Winnipeg hospitality and one of the city's most prestigious landmarks. Meet your Expedition Leader at an orientation dinner this evening.

Saturday, November 15: Winnipeg / Churchill / Evening on the Tundra
Fly to Churchill this morning. This hospitable outpost town, originally a fur-trading post, is our base for adventure. After arriving and checking into our rooms, we head to the tundra this evening for our first glimpse of the bears, though we often see them from the bus as we leave the airport, even before we board our Polar Rover. If the skies are clear, our nighttime tundra excursion might reveal one of nature's most exhilarating experiences—a chance to view the Northern Lights away from the glare of town. Though they are never predictable, the auroral display often starts as a white glow in the northern sky, then begins to flicker and dance in shimmering curtains of color.

Sunday & Monday, November 16 & 17: Polar Bear Viewing
Uniquely designed Polar Rovers are our mobile means for spending time among the bears. Though they are built to accommodate up to 35 passengers, we take a maximum of just 16, ensuring everyone a window seat. Our Expedition Leaders know the best places to see polar bears, which congregate in the region each fall as they wait for Hudson Bay to freeze, signaling the start of the winter seal-hunting season. As we watch them interact, we're delighted by their antics and rugged beauty. From the warmth of our vehicle we may see mothers with cubs, young males play-fighting, or a lone bear ambling over the tundra in solitary majesty.
Accompanied by WWF's Arctic Program director, Margaret Williams, and other special guests, your knowledgeable Expedition Leader offers interpretation along the way, explaining the bears' behavior and how they thrive in such a harsh environment. In the evenings we'll meet for dinner followed by presentations on wildlife or local cultures.
Tuesday, November 18: Churchill / Winnipeg
This morning you will have free time in Churchill or an opportunity for an optional helicopter excursion over the frozen tundra before boarding our flight back to Winnipeg. Prior to your return flight, we'll stop at the "polar bear jail" where recalcitrant polar bears found in town are held before being re-released far away in the outskirts of the conservation area. If we're lucky, we may see a bear lift, which occurs when a bear is either being brought to the jail via helicopter, or is being taken from the jail for re-release.

Upon returning to Winnipeg, we'll return to the Fort Garry Hotel with some free time before our farewell reception this evening.

Wednesday, November 19: Depart
After breakfast, transfer to the airport for flights home.