The Science Behind 'The World's Aquarium'—an Expedition through The Gulf of California with Georgina Saad
Please contact Karl Egloff at 202-495-4119 or [email protected] for more information about our invitation-only journeys.
About Our Expert
Georgina Saad is the coordinator the coordinator of the Priority Marine Species Program of WWF Mexico. She is a marine biologist and has worked for over 15 years in the conservation of marine resources in the Baja California peninsula in areas such as fisheries management, community and environmental education. Her main role is to work with experts and authorities to find solutions to reduce the damage to vulnerable species such as the gray whale, the white shark and yellow turtle, among others. Her bachelor degree was from the state University in BCS, Mexico, and she has a master's degree in marine management from Dalhousie University in Canada. Before joining WWF she worked as a naturalist & kayak guide for 5 years in the Gulf of California.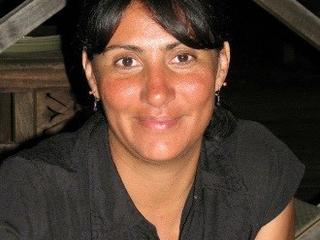 Cabo Pulmo and La Paz, Mexico | April 8—13, 2018
The Gulf of California supports an amazing diversity of marine life, including many species of reef fish, sharks, whales and marine turtles. As tourists flock to the Gulf's beautiful landscapes and unique reefs, World Wildlife Fund (WWF) and Scripps Institution of Oceanography at UC San Diego (SIO) are working through a formal partnership established in 2016 to ensure that the Gulf remains a healthy and productive marine area that can support local communities as well as the abundant wildlife within and near its waters.
On this expedition, travelers will accompany scientists as they monitor shark, grouper and sea turtle populations to test the efficacy of this long-standing conservation idea of Marine Protected Areas (MPAs) and have longitudinal research to back up a conservation strategy not only for Mexico's Pacific coast, but across the globe.
Our marine safari will begin at the entrance of the "Aquarium of the World" in Los Cabos. From San José del Cabo, we will travel to the best example of marine conservation in the Gulf: Cabo Pulmo National Marine Park. The park harbors the northernmost rocky-coral reef of the Mexican Pacific and hosts different species, such as whale sharks, manta rays, humpback whales and sea turtles, as they migrate along the Gulf. Days will be spent exploring the park by private boat, snorkeling or scuba diving. There will also be opportunities to visit local communities and talk with the park director.
We continue up the peninsula to the bay of La Paz where experts will take us to the beautiful island of Espiritu Santo to meet with Grupo Tortuguero, which partners with WWF and SIO to monitor endangered hawksbill sea turtle. While visiting the island we will also have a chance to swim with the local sea lion colony and keep a lookout for humpback whales. Our time in La Paz will conclude with a day spent on—and in—the water looking for whale sharks, one of the region's critical species we are working to protect. Sea lions, dolphins, whales and sharks are among the other species we will hope to encounter in this area.
Dates April 8–13, 2018 Limited to 12 travelers
Land cost $3,665 per person, double occupancy
Single supplment $1,315 per person