The world's most amazing animals are now on your iPhone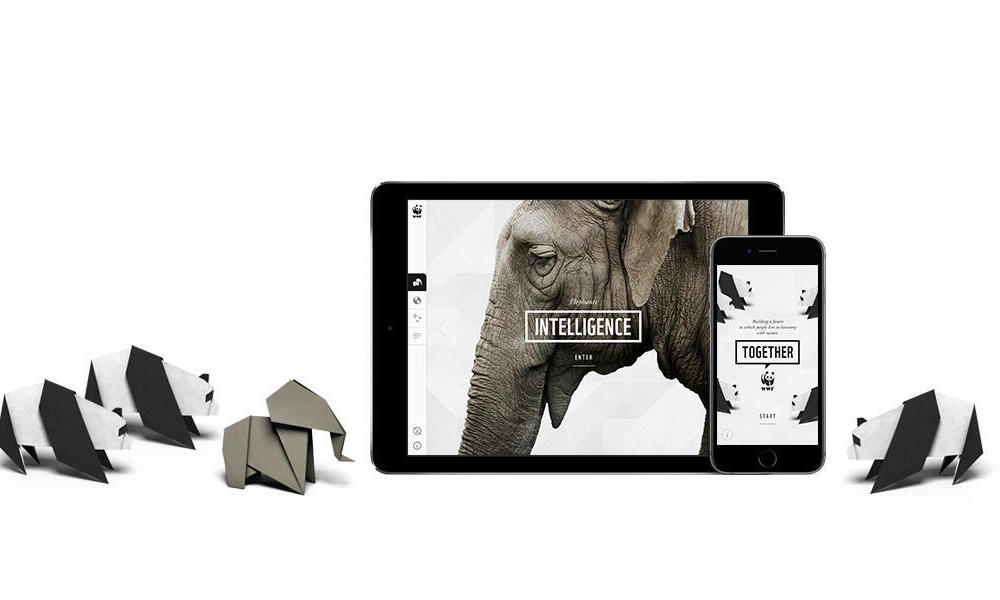 New ways to get closer with WWF Together
The WWF Together app that brings you closer than you've ever been to 16 endangered species, is now available for iPhone. Download the free app today and enjoy brand new interactive experiences meant specifically for your device.
You'll race a jaguar, try and outjump a snow leopard and use your iPhone to explore 360° images of 10 species habitats. Plus, now you can pose with each animal's origami to create your own unique shareable photo.
And as always, the award-winning app is available for iPad.
Race a jaguar, outflap a monarch and measure your jump against a snow leopard's with brand new interactions for iPhone.

Try out tiger vision for a side-by-side view of how you see the world at night compared to how a tiger does.

Rotate your iPhone 360° to explore the habitats of 10 different species through panoramic photos.

Learn amazing animal facts through playful interactive experiences that incorporate your iPad or iPhone's unique features.

Get stunning high-definition, full-screen videos and image galleries featuring photos by renowned environmental photographer Morten Koldby.

Get up close to 16 endangered species, from elephants and polar bears to gorillas, snow leopards, monarch butterflies and pandas.
Origami Instructions
Rhino
Whale
Giant Panda
Jaguar
Marine Turtle
Elephant
Polar Bear
Bison
Tiger
Shark
Snow Leopard
Gorilla
Monarch
Orangutan
Penguin
Dolphin
Get Origami Patterns h