TNRC Event Trade Discrepancy Analysis: A Tool to Identify Environmental Corruption and Associated Illicit Financial Flows

Harnessing knowledge, generating evidence, and supporting innovative policy and practice for more effective anti-corruption programming
Virtual Panel:
Trade Discrepancy Analysis: A Tool to Identify Environmental Corruption and Associated Illicit Financial Flows
Tuesday
September 14, 2021
Time
8:00am - 9:30am Lima, Peru
9:00am - 10:30am Washington, DC
2:00pm - 3:30pm Cambridge, UK
4:00pm - 5:30pm Nairobi, Kenya
8:00pm - 9:30pm Bangkok, Thailand
Where
Remote Only
About the event
Corruption is a significant facilitator behind illegal logging, timber laundering, and associated international trade, undermining efforts to conserve and sustainably use forest resources. Under the Targeting Natural Resource Corruption project, researchers are developing new evidence on factors that can affect the success and failure of anti-corruption interventions in the biodiversity and natural resource management space. Join us for a presentation of forthcoming research findings from an examination of trade data on timber to and from Vietnam, and discussion of the implications and potential applications of this and similar research. This event will share insights on how trade data is being used to "follow the money" and find discrepancies that indicate possible illicit financial flows and associated corruption.



About the speakers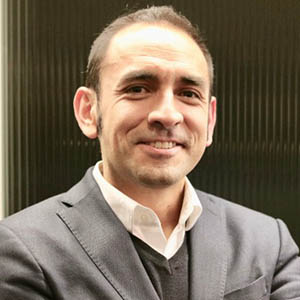 Dr. Camilo Pardo, Researcher, Terrorism, Transnational Crime and Corruption Center, George Mason University
Camilo is an international development scholar focusing on the political economy of development, corruption, political and criminal violence, and Latin America. He has nearly two decades of experience working on natural resource management, human rights issues, and post-conflict reconstruction in the Latin American region for national governments, civil society, academia, and international organizations. He received his PhD in Public Policy from George Mason University and a Master's degree in Democracy and Democratization from the University College London.
Recent Paper: The International Links of Peruvian Illegal Timber: A Trade Discrepancy Analysis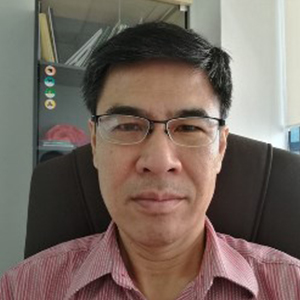 Hin Keong Chen, Senior Advisor – Forest Governance and Trade, TRAFFIC
Mr. Chen is the Senior Advisor – Forest Governance and Trade of TRAFFIC. He leads the global timber programme of TRAFFIC. He focuses on illegal logging, timber supply chain transparency and forestry governance issues for over 25 years. He has worked on issues related to customs to enhance their role in controlling and enforcing illegal timber trade; the most recent being the development of a timber trade guidelines for frontline customs officials for the World Customs Organisation, funded by ITTO. He is also the current Chair of the International Tropical Timber Organization's (ITTO) Civil Society Advisory Group (CSAG). Chen has worked on the role of customs in controlling and enforcing illegal timber trade and coordinated the development of a common framework for assessing legality of forestry and timber trade for 16 countries. This framework can be considered the best compilation of the laws into a set of principles and criteria that encompasses all aspects of forestry, management, conservation, processing, industry, and trade of timber.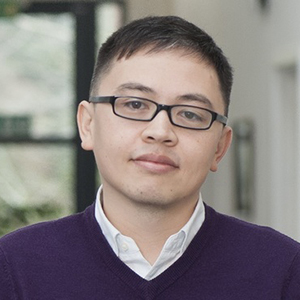 Thomas Chung, Forests Campaigner, Environmental Investigation Agency
Dr. Thomas Chung is a forest campaigner at the Environmental Investigation Agency (EIA) currently based in London, UK. He specialises in issues of illegal logging and the associated illicit timber and wood product trade from South-East Asia. His work includes the monitoring of timber trade flows between international markets, technical and legal analysis of timber legality assurance systems and supply chain controls as well as policy making for forest governance approaches in producer and consumer countries. After completing a BSc. in Agricultural Science and a MSc. in Environment and Sustainable Development, he gained experience working for non-governmental organisations in Peru and Nepal in the Agroforestry sector. Following his overseas work, Thomas completed a doctorate in engineering (EngD) for sustainable built environments and has been working with EIA since.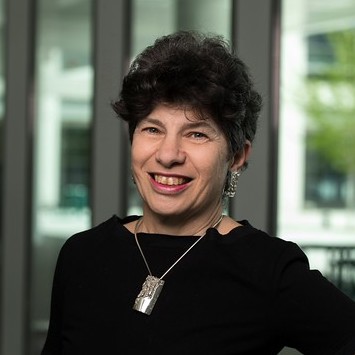 Dr. Louise Shelley, Director, Terrorism, Transnational Crime and Corruption Center, and Professor, Schar School of Policy and Government, George Mason University (Moderator)
Dr. Shelley is a leading expert on the relationship among terrorism, organized crime and corruption as well as human trafficking, transnational crime and terrorism with a particular focus on the former Soviet Union. She also specializes in illicit financial flows and money laundering. She was an inaugural Andrew Carnegie Fellow. Her newest book was written while on the Carnegie Corporation and Rockefeller Foundation Bellagio Fellowship, Dark Commerce: How a New Illicit Economy is Threatening our Future, on illicit trade, the new technology and sustainability.
Image attribution: © naturepl.com / Jen Guyton / WWF; © Brian J. Skerry / National Geographic Stock / WWF; © Georgina Goodwin / Shoot The Earth / WWF-UK; © Hkun Lat / WWF-Aus